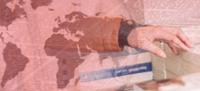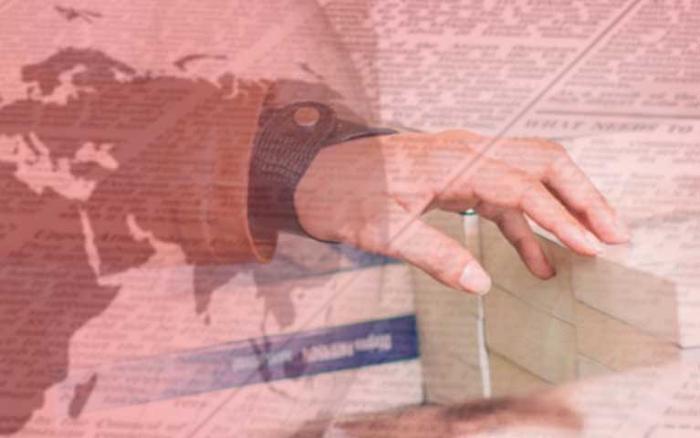 EElvira Lindo, the LIBER 2023 Award to the most celebrated Spanish-speaking author
The Spanish Association of Publishers Guilds (FGEE) have awarded the LIBER 2023 Award to the most celebrated Spanish-speaking author, writer and journalist, Elvira Lindo. The author of such works as A corazón abierto and En la boca del lobo and the mastermind behind the celebrated character Manolito Gafotas will receive award at ceremony on the 5 October at the LIBER International Book Fair, which will take place in Madrid this year.
The FGEE's Board of Directors has selected Elvira Lindo, a writer from Cadiz, as the recipient of the LIBER 2023 Award, recognising her as the most distinguished Spanish-speaking author. Through this award, the FGEE aims to acknowledge Elvira Lindo's literary contributions, as she has masterfully crafted characters intertwined with social realities, offering a glimpse into the everyday lives of ordinary individuals. Furthermore, this award underscores her continuous dedication to promoting books and reading, making them accessible to diverse segments of society.
Born in Cadiz in 1962, Lindo started her professional writing career in journalism after studying at the Universidad Complutense de Madrid. She went on to work with Radio Nacional de España as a playwright, voice actress, presenter, and journalist in 1981. She went on to expand into other areas with Cadena Ser and the television industry. It was whilst she was a script writer, she created the character Manolito Gafotas. This was the start of her literary endeavours. Following the release of the inaugural book in the series in 1994, it achieved great success, ultimately garnering the National Prize for Children's and Young People's Literature in 1998.
Her literary work includes the novels El otro barrio (1998), Algo más inesperado que la muerte (2003), which has been adapted to the stage, Una palabra tuya (2005), winner of the Biblioteca Breve Award and made into a film by Ángeles González Sinde. She has also authored Lo que queda por vivir (2010), Lugares que no quiero compartir con nadie (2011), Noches sin dormir (2015), A corazón abierto (2020) and her most recent novel En la boca del lobo (2023).
Lindo has also delved into other literary genres such as theatre with La ley de la selva (1996), or her chronicles for El País in Tinto de verano (2001), Otro verano contigo (2002), Don de gentes (2011) and 30 maneras de quitarse el sombrero (2018). Elvira Lindo was the winner of the International Journalism Award in 2015. In 2009, she also received the Gremi d'Editors de Catalunya award.
She has also ventured into the world of cinema. She has penned multiple film scripts, including La vida inesperada (2014) and La primera noche de mi vida (1998), both of which earned several accolades at national and international film festivals. Most recently she co-wrote and co-directed with Daniela Ferjerman the film Alguien que cuide de mí.
The awards ceremony is scheduled for 5 October, coinciding with the events of the International Book Fair, LIBER 2023, taking place in Madrid this year. At the same ceremony, the Awards for the Promotion of Reading in the Media will also be presented. This year, they make note of La Lectura, a supplement from El Mundo. Moreover, the event will feature the LIBER Award for the Best Adaptation of a literary work, honouring the series Los pacientes del Doctor García. Additionally, the Boixareu Ginesta Award for Bookseller of the Year has been bestowed upon Casa del Libro de Madrid, and the LIBER Awards for the Best Initiative to Promote Reading in Public Libraries will recognise the efforts of Madrid City Council Library Network. A publisher will also be honoured for their career in the literary world, which will be announced soon.
About LIBER 2023
LIBER's 41st book fair has been put together to fully represent the dynamics of the publishing industry with publishing houses, distributors, literary agents, media production companies, suppliers, professional associations, service companies, etc. all being present. This is the fair's main attraction for authors, booksellers, illustrators, and other publishing industry professionals.
Organised by IFEMA MADRID and promoted by the Spanish Association of Publishers Guilds, LIBER 2023 is sponsored by the Ministry of Culture and Sport, ICEX España Exportación e Inversiones, Comunidad de Madrid, Ayuntamiento de Madrid and Centro Español de Derechos Reprográficos (CEDRO). It also benefits from the collaboration of Acción Cultural Española (AC/E) and the Madrid Publishers' Guild.