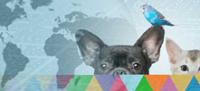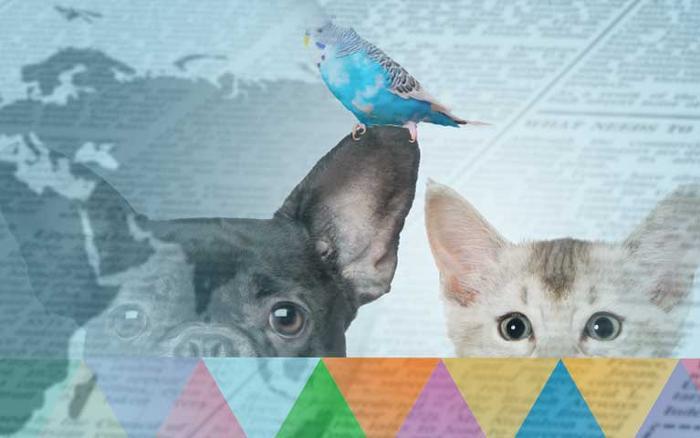 Ownat – New brand, more value for your customers
OWNAT offers you the widest range of high quality natural food in the market
We at OWNAT, like you, have a real passion for pets and we are convinced that natural food is the basis of their health. That's why we are offering you a new range of natural food, in line with the interests of current consumers.
The real food
We strive to prepare our recipes with quality, carefully selected, natural ingredients with guaranteed origin and provenance, and with fresh meats and fish, that provide proteins with the highest biological value.
We prepare our recipes carefully so their original nutrients are fully preserved.
In our different varieties you will find:
* High content of fresh meats, with proteins of the highest nutritional value.
* Natural ingredients, fresh and locally sourced.
* We don't use any colouring agents, preservatives or artificial additives.
* Low Grain: with selected cereals, always wholemeal and in low proportions.
* Grain Free: the most complete grain free range on the market.
* Our exclusive Slow Cooking Process, which fully preserves the original nutrients and optimises their digestibility.
OWNAT offers you the widest range of high quality natural food in the market
OWNAT Classic
Exceptional quality and palatability while maintaining competitive Premium segment prices
· With 10 por ciento fresh chicken meat, which provides proteins of the highest nutritional value.
· Natural ingredients: Fresh and local, with all their nutritional value intact: fresh meat, rice and whole grains, fresh fruit, legumes, herbs,...
· No preservatives, colourants or artificial additives
OWNAT Ultra
With the best natural ingredients, high proportions of fresh meat and a limited content of cereals, always whole grain, we prepare our recipes cooking them very slowly at a low temperature to achieve the maximum nutritional quality.
· Slow Cooking Process.
We prepare our recipes cooking all the ingredients very slowly and at low temperature to preserve the original quality of the nutrients and to maximise their assimilation.
· 30 por ciento fresh meat.
30 por ciento fresh chicken and turkey, provide proteins of high biological value as well as exceptional taste and appeal.
· Natural ingredients.
Fresh and locally sourced, with all their nutritional value intact.
· Low Grain.
Without maize, wheat or soya. Only rice, oats and barley, always wholemeal, in reduced proportions.
OWNAT GRAIN FREE
NOBODY OFFERS SO MUCH IN GRAIN FREE
OWNAT JUST GRAIN FREE
THE GATEWAY TO THE GRAIN FREE CONCEPT
Ownat Just Grain Free embraces the essence of the Grain Free diet (free of cereals, high in proteins and low in carbohydrates) with all its advantages, with special care taken to achieve the optimum quality-price balance.
OWNAT GRAIN FREE PRIME
Maximum nutritional quality.
· With 50 por ciento fresh meat as the main ingredient
· High content of ingredients of animal origin that provide the high protein content that the animal requires.
· Low carbohidrates
OWNAT GRAIN FREE HYPOALLERGENIC
The answer to allergy problems
· Dogs and cats may suffer intolerances and allergies often related to their diet.
· Some of the most common sources of allergies and intolerances are cereals and animal protein.
· OWNAT HYPOALLERGENIC offers exclusive CEREAL-FREE formulations and with a single source of animal protein (MONOPROTEIC) that enables you to select by exclusion the most suitable protein source for your dog with allergy or intolerance problems.