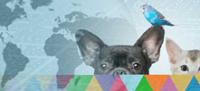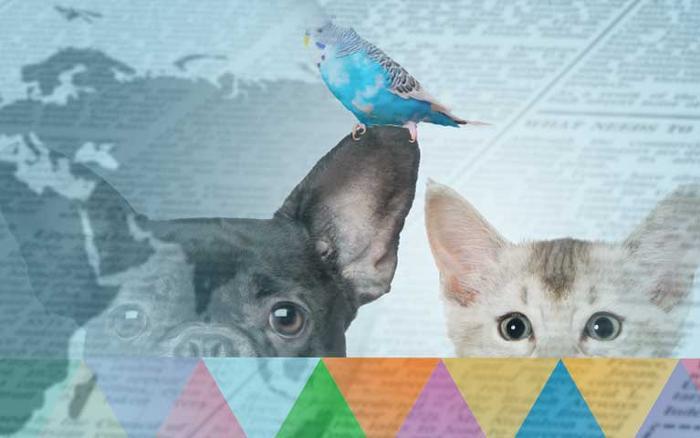 The countdown begins for the sixth edition of IBERZOO+PROPET
The Pet Trade Fair will be on 10th, 11th and 12th March and has exceeded exhibitor number forecasts even before it opens.
IBERZOO+PROPET, the International Trade Fair for Pet Professionals, organised by IFEMA MADRID and promoted by AMVAC and AEDPAC, is eager to start its next new edition. According to the figures, the sixth edition of this event has already beaten the exhibitor forecasts. It is now at 115%, demonstrating how important face-to-face events are and the sector's desire to get together again.
From 10th to 12th March, trade visitors and more than 200 exhibitors will discover all the sector's innovations and advances under development and ready to be implemented soon. For this edition, IBERZOO+PROPET will have different areas within the Fair. These include aquariums, terrariums, impetus space, pharmaceutical & sanitary products, animal food & nutrition, services & management, beauty & hygiene, fashion & accessories, veterinary clinic equipment, associations & organisations, and products & accessories for animals.
Internationalisation is one of the Fair's central themes to encourage participating companies to share information, tools and innovations. More than twelve countries from around the world, including the United States, Germany, Denmark, Russia, Finland, Italy, France and Poland, will be present at IBERZOO+PROPET's next edition.
The event will also have a busy programme of activities, forums and congresses that will be the perfect complement. During the Fair, AMVAC will hold its 39th Annual Congress this year on Medicine and Surgery for Older Animals. The 4th AEDPAC Forum will discuss industrial, business and commercial activity in the pet sector. There will be the employability area Empleo Vet, workshops on dog grooming, health and animal care by Artero and Procan, the aquarium activities programme with Pisciber BSF, and the Sector Afternoon.
39th AMVAC Congress
This space is organised by the Madrid Association of Pet Veterinarians (Asociación Madrileña de Veterinarios de Animales de Compañía). This thirty-ninth edition will focus on Medicine & Surgery for Older Animals. As part of the theme of this Congress, which takes place during IBERZOO+PROPET, there will be the Congress for Clinical Care Assistants in Veterinary Clinics, the Congress of Animal Protection Bodies, co-organised by FAPAM, and a Business Training Congress to provide the profession with the knowledge they need to run a veterinary clinic efficiently.
4th AEDPAC Forum
The activities programme also includes the 4th Spanish Pet Industry & Commerce Forum. This space will run over two days and will discuss, on the one hand, "analysis of the pet sector's relationship with the government in legislation," and on the other hand, "Profile of the new pet shopper: relationship with commerce & industry in a new social context."
Aquarium Activities by Pisciber BSF
Pisciber BSF will chair another major session in this programme. It will include a photography exhibition about aquatic animals, a technical training space about keeping fish in a shop, the launch of a biotope aquarium, which recreates an ecosystem in captivity, the Bettas Premium workshop to learn how to care for this species, an improvisation demonstration about setting up an aquarium, and the Pisciber Tournament.
IBERZOO+PROPET LIVEConnect
The IBERZOO+PROPET LIVEConnect online platform will allow professionals to connect in parallel to the Fair. This community is a space to share experiences and knowledge and develop commercial synergies among pet sector professionals.
All the information you need about IBERZOO+PROPET from 10th to 12th March 2022 at the IFEMA MADRID Exhibition Centre is available at this link.