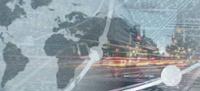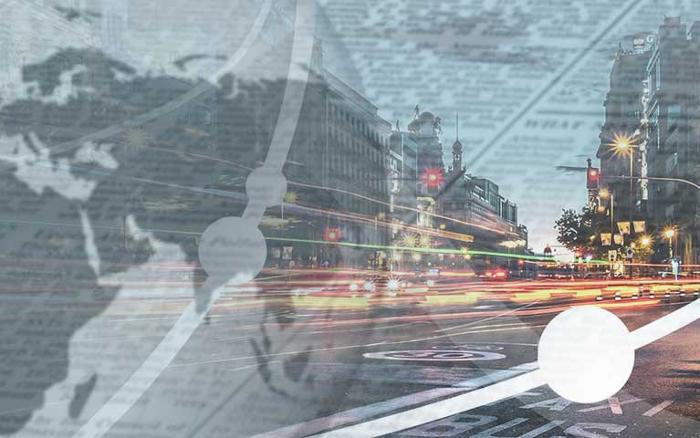 Interview with Gustavo Samayoa, Head of the Industrial and Mobility sector for Accenture in Spain
At Accenture, we perceive that the automotive industry, as we knew it, no longer exists. Now the trends of the responsible society along with the convergence of industries have given way to a mobility ecosystem
1.- Accenture participates as Ecosystem Knowledge Partner in Global Mobility Call. What does this participation consist of and what do you expect from this event?
The Global Mobility Call is the great forum that will shape the future of sustainable mobility. At Accenture, we are very pleased to be able to participate in this meeting, leading the change towards this new era of sustainable mobility around the world, together with other key industry leaders from the infrastructure, innovation, automotive, energy and transport sectors, etc.
In a context of climate and environmental crisis, sustainable mobility is now a must in the strategic plans of private and public organisations. Not only because of the attraction of investment, but, more importantly, because of the change in the consumer's mentality - almost two thirds of consumers already declare themselves to be sustainably minded.
In this scenario, technology plays a key role. Accenture as a global professional services company, a leader in digital capabilities, and in particular, an expert in mobility services, will lead the conversation through three roundtables where we will discuss the role of Artificial Intelligence and Data Analytics; the changes in user behaviour in the new mobility world and the new industry ecosystems and alliances in the development of Software for the new mobility world.
The automotive industry as we knew it no longer exists. Now responsible societal trends coupled with the convergence of industries have given way to a mobility ecosystem. In the forthcoming evolution of the automobile, companies that are part of the mobility ecosystem must be creative - in the transformation of their products, in the organisation of their activities, in their use of technology and in the services and experiences they offer their customers - in order to be attractive and competitive. The energy transition, of which the convergence of e-mobility is an important part, is also key to the future of the sector. This transition is about transforming the world's energy systems to achieve three key outcomes: energy availability, energy sustainability and cost-effectiveness at an affordable price.
Technology and data are now crucial to achieve the convergence of industries and a truly connected ecosystem. The mobility product, vehicle, infrastructure and services must be connected with technology through the data they generate. Moreover, technology itself is now "the product" when moving from product to digital services. Not to mention, of course, the traditional role of technology as a driver of efficiency and effectiveness in large companies in the ecosystem.
2.- In its March 2022 report, Accenture showed that one of the key findings is the need to strengthen collaboration between players in the sustainable mobility ecosystem. How do you think Global Mobility Call can contribute to that goal?
According to our latest research, the world is increasingly aware of the significant environmental benefits of embracing electric mobility and the use of clean energy. The electric vehicle market will experience a phase of strong growth in the medium term and a potential oligopoly will form in each region, so it makes sense to enter the market as soon as possible.
All European countries now offer purchase subsidies and tax incentives to promote electric vehicles, and emission targets are becoming increasingly ambitious.
At the same time, the EU's Green Pact and post-pandemic recovery plan are accelerating investment in energy transition to unprecedented levels. In addition, the European Parliament has recently approved the proposal to ban the sale of new cars with combustion engines from 2035 onwards, which will help accelerate this transition in the industry. In Spain, this momentum will have to be supported by the deployment of an adequate recharging infrastructure, which is currently well below that of our European peers.
The pandemic has accelerated a change in values: reducing pollution and increasing sustainability are now seen as urgent and achievable goals. In this energy transition, of which e-mobility convergence is an important part, cooperation between the entire mobility ecosystem is crucial in order to achieve: energy availability, energy sustainability and cost-effectiveness at an affordable price.
At the Global Mobility Call we will be leading this conversation with all the players in the ecosystem. This is therefore the ideal forum to join forces towards a truly connected mobility ecosystem.
3.- Another of its most recent studies highlighted the high level of citizen awareness towards sustainable mobility. Are the public and private sectors taking proper advantage of this social support to make the necessary changes to move towards a new mobility model?
Nearly two-thirds of consumers are "sustainably minded drivers", which will require companies in the mobility ecosystem to adapt their product to meet the growing demand for sustainable cars, according to Accenture's latest study, Breaking the Myths of Automotive Sustainability, based on a survey of 8,500 consumers in Europe, the US, and China. The report discusses the challenges facing mobility companies, most notably in terms of the demand for mobility-related sustainability and digitisation.
According to the study, sustainability is no longer a secondary concern for car buyers and drivers. It is not the fact that almost two-thirds of respondents are sustainably minded, but that the majority prefer their next vehicle to be a new energy vehicle (NEV) or, in other words, battery electric, hybrid electric, natural gas, plug-in hybrid electric, flex-fuel or fuel cell.
It is not only "sustainably minded drivers" who prefer an NEV for their next vehicle, but also those who are not so sustainability-oriented confirm that they would opt for new energy vehicles.
Despite popular belief, the race to become - and be perceived as - a sustainable mobility brand is not over yet. For example, the electric vehicle market was the only significant growth segment in 2020. Drivers are ready for sustainable mobility, but there are still some obstacles, such as the charging infrastructure or the still high price per kilowatt-hour.
4.- What opportunities does Accenture see with the European Union's Next Generation Funds and which mobility sectors or activities do you think would be the most viable for projects to access these funds?
European funds should be an engine for transformation and acceleration of the reindustrialisation of the country.
Specifically, in the mobility sector, a very promising future is being planned: the EPCEI for the Connected Autonomous Vehicle (CAV) is endowed with nearly 3,000 million Euro of European funds from the Next Generation plan. A total of 13 projects have already been submitted and will become a reality by the end of this year. Between them, they total almost 6,000 million Euro, implemented with European funds, plus private investments to double or even triple this amount.
These investments will focus on creating the infrastructure for the development and assembly of electric vehicle batteries, but also on transforming existing factories and adapting them to electric car production. Spain is one of the leading vehicle manufacturers in Europe and therefore, shifting towards electric car production is key to maintaining its position by attracting investment from manufacturers, thereby continuing to make a significant contribution to GDP and boosting job creation.
In addition, the rest of the Next Generation Funds will help to improve both public and private charging infrastructure.
The opportunity is clear, not only for the automotive sector but also for its tier-1 suppliers or for others such as electricity companies, energy companies, telecommunications companies, infrastructure companies, facility owners, etc.