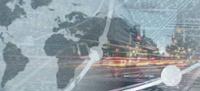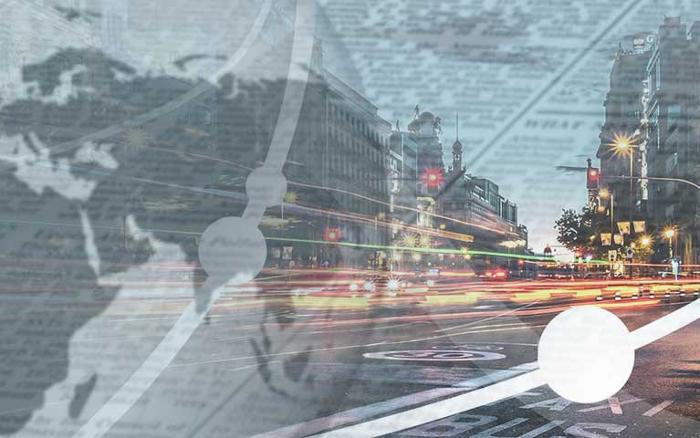 SERNAUTO joins Global Mobility Call 2022 as a partner association
Global Mobility Call will bring together world leaders in the mobility field from 14th to 16th June 2022 at IFEMA MADRID
The association is driving its Industry 4.0 process towards climate neutrality and is carrying out a series of initiatives to contribute to achieving the SDGs.
The Spanish Association of Automotive Suppliers (SERNAUTO) has joined Global Mobility Call (GMC) as a partner organisation. GMC is a major new project between IFEMA MADRID and Smobhub that will become an international forum for promoting a sustainable model for mobility and an unmissable event for stakeholders from all areas involved in this transformation.
By becoming a GMC partner, SERNAUTO reaffirms its commitment to sustainable mobility and the objectives of the Congress. The event will be held from 14th to 16th June 2022 and has solid institutional and business backing and participation from across all sectors involved in the transition to a more sustainable mobility, a transition that will create social, economic and environmental benefits.
Automotive Suppliers: Key to Sustainable Mobility
The sector that SERNAUTO represents accounts for more than 75% of a vehicle's final value. This sector is immersed in the so-called sustainable Industry 4.0 transition as it moves towards climate neutrality and puts in place mechanisms for a fair and just transition that leaves nobody behind. It is involved in a range of actions to contribute to achieving the Sustainable Development Goals (SDGs).
In line with its European counterparts and with Spanish regulations, SERNAUTO is supporting the industry and its manufacturing processes as they strive to become carbon neutral by 2050, as noted in its White Paper The Automotive Components Industry's Contribution to Sustainable Development: Ways to Advance the 2030 Agenda, which sets out how to increase renewable electricity use, improve energy efficiency and join schemes to offset CO₂ emissions from industrial processes.
Likewise, following requirements regarding raw materials usage, continuous innovation for process improvement, and more efficient resource usage by sourcing from local suppliers to shorten transport distances are just some of the different measures that are part of an active commitment.
The association also leads initiatives to respond to the challenges that arise in the sustainable mobility ecosystem, such as the Spanish Automotive & Mobility Technology Platform – Move to Future. This platform coordinates more than a hundred public and private entities to submit projects for EU funding under the Next Generation EU plan.
Global Mobility Call: Backed by Prestige and Trade Fair Experience
IFEMA MADRID is internationally renowned for its trade fairs and events with over forty years of experience. It has a long track record in mobility, having promoted a wide range of congresses and fairs related to this ecosystem.
Global Mobility Call (GMC) is a very ambitious project, as it means integrating diverse industry sectors involved in the transition towards more sustainable mobility in Spain and worldwide. Sectors such as automotive, information technology, transportation, logistics and connectivity, urban planning, infrastructure management, energy and others. All these sectors will be involved in networking and collaborating to present solutions.
The event will have an exhibition area and a congress area for talks and panel discussions, and the face-to-face event will be complemented with an online platform for participants.
IFEMA MADRID will house stands by institutions and companies around five themes involved in developments in the sector: New Urban Planning will address new urban models for energy efficiency, mobility and citizen-centric connectivity. Economic Development & Regulation will cover economic momentum from new public-private cooperation frameworks, business ecosystems and regulatory schemes. Sustainable Transportation, to address multi-modal transportation challenges, planning and best solutions. Tech, Data & Innovation, on new technologies in infrastructure, data, automation and new services. Future Society will put forward a global public agenda to address new emerging demographic and social challenges.