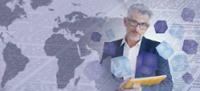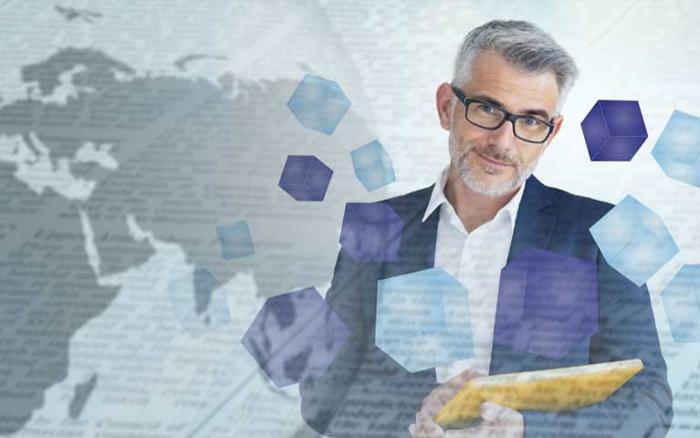 EXPOFRANQUICIA 2020 is underway
New dates, from 7 to 9 May, new image and new location in Hall 6 at Feria de Madrid, in an edition especially designed to promote franchise expansion Organised by IFEMA, EXPOFRANQUICIA will be held alongside SIMA and MADRID AUTO
A new edition of EXPOFRANQUICIA is underway, the international benchmark franchise event in Spain, organised by IFEMA, that brings together every year at Feria de Madrid the highest concentration of business ideas and proposals to be developed under this commercial formula.
This edition, in alignment with the identity and evolution of franchising, brings important changes, such as the new dates, from 7 to 9 May (Thursday to Saturday). This guarantees better positioning on the international franchise trade fair calendar, and therefore increases potential attendance at EXPOFRANQUICIA and its expansion.
The new dates also place the trade fair within a better context to promote visitor attendance. This is because EXPOFRANQUICIA 2020 will coincide with SIMA, Madrid International Real Estate Exhibition, and with MADRID AUTO, Madrid Automotive Exhibition, two major public events that attract thousands of visitors every year to the IFEMA facilities and which, along with EXPOFRANQUICIA, are going to create a hugely dynamic setting with great synergies.
The increase in visitors, internationalisation and, in general, reinforcing the fair's efficiency are precisely the main lines of work for the EXPOFRANQUICIA board, in order to provide franchises and all of the participating brands with a key tool to generate qualified contacts and to promote their business networks, both nationally and internationally.
The fair, which this year will be held in Hall 6, also brings a renewed image that is more attractive and modern, focusing on the challenge of promoting franchise expansion.
As in each edition, EXPOFRANQUICIA will bring together a widely varied offer, with over 500 brands in active expansion, in over 20 sectors of activity: Food, Beauty, Health and Fitness; Decoration and Home Items; Fashion and Accessories; Restaurant and Hotels; Specialised Services; Supermarkets and various types of businesses focusing on specialised services, assistance, automobile, financial, real estate, consultancy and advice, etc.
This is all organised in a widely diverse setting, with business ideas for all investment levels, which each year attracts over 15,000 high-profile investment visitors. In fact, 30% placed their objective on budgets of up to €30,000; another 29% between €30,000 and €60,000; 20% between €60,000 and €120,000; 9% between €120,000 and €180,000; 6% between €180,000 and €300,000; and the remaining 6% visited the Trade Fair with the aim to invest amounts exceeding €300,000.
Data from the last edition also show that 34.2% of visitors came to gather information on franchises; 25.9% to become a franchisee; 6.3% to be a franchiser, and 4.1% to obtain a master franchise. The main sectors of interest were restaurants and hospitality; specialised food; leisure and entertainment; beauty, health and fitness; home and decoration, and fashion.
EXPOFRANQUICIA is also preparing an area for information, in collaboration with AEF, Spanish Association of Franchisers, where presentations, activities and informative discussions for franchisers and franchisees will be held.
A good moment for the sector
According to the report produced by the AEF, Franchising in Spain 2019, the franchise system grew for the fifth consecutive year, in 2018 especially regarding the generation of employment.
The study specifies that currently the Spanish franchise system comprises 1,376 networks −2% more than in 2017, of which 82.1% are of national origin, and the remainder -17.9%- come from a total of 26 countries.
At the 2018 year-end, franchising as a whole had a turnover of €27,707.2 million in Spain, an increase of 0.4% compared to 2017, and the number of establishments opened recorded a 4% growth, reaching 77,397 commercial premises. The main variable of the report is that franchises continue to generate employment in Spain at a good rate. By late 2018 this system provided jobs for 293,872 people, 5.3% more than in 2017.