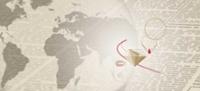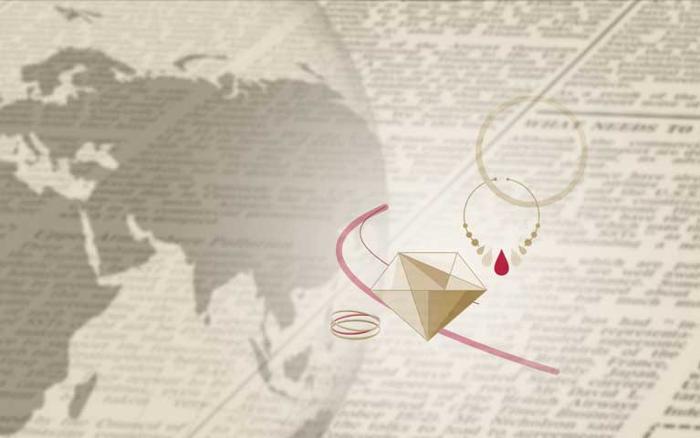 Madridjoya, the professional benchmark event for the jewellery industry
MADRIDJOYA | From 6 to 9 February 2020
• Over 140 companies from Germany, India, Italy, Poland and Portugal will show their latest collections for the 2020 Spring-Summer season • The trade fair is committed to young designers and has set up the MINI area for them, helping them to build up a network of contacts
The new edition of Madridjoya, to be held in Hall 6 at IFEMA from 6 to 9 February, will host the latest collections for the 2020 Spring-Summer season for luxury jewellery, casual and fashion lines, watches and silver by 143 national and international companies and brands, as well as hundreds of innovative proposals for the upcoming key events such as Valentines' Day and Mother's Day, weddings, christenings and communions. MadridJoya will become a strategic event to renew shop windows with the new collections focusing on these months.
The jewellery sector will again gather for this benchmark trade fair in Spain, where professionals will have the chance to see the latest in design, as well as the most classical collections presented by nationally renowned names, as well as other international firms from Germany, India, Italy, Poland and Portugal.
MadridJoya again shows its commitment to small companies, workshops and young designers and has set up the MINI area for them, an affordable option for participation that provides them with the opportunity to enter the market within a context of business opportunities and contacts with the main industry agents, from the standpoint of both offer and demand.
MadridJoya, International Urban and Trend Jewellery and Watch Fair, is held alongside Intergift, the International Gift and Decoration Trade Fair, and Bisutex, the International Costume Jewellery and Accessories Fair, which will boost the Program for International and National Guests, organised by IFEMA and expected to attract 400 Major Purchasers from over 43 countries.
A discussion area in the Speakers´ Corner
Alongside the exhibition of new articles and trends, professionals visiting the trade fair have access to the extensive program of discussions, presentations and workshops that will take place in the Speakers´ Corner in Hall 7, where industry experts will discuss different practical subjects and training, focusing on improving business strategy. Included in the programme for this edition are sessions such as: 2020: a digital odyssey for jewellery –organised by 925lab-; 3D design opportunities for jewellery, fashion jewellery, watches and fashion and home accessories –by Software 3Design for 3D computer design -; Art Nouveau jewellery: Themes and aesthetic criteria -IGE - Instituto Gemológico Español-; Omnichannel: Online business opportunity for traditional jewellery -Engine Software-; Increase conversion for your eCommerce, and Boost your sales -Teinor-; How to sell more through Social Media-Brainprise-; Build your brand in the digital era –Houzz-; Your client's purchase experience: keys to improve it and boost the conversion rate; Organisation and order: keys to successfully competing in a global market; The importance of having a good brand to successfully communicate –Regalofama-, and Variscite, a new alternative to colour –Asociación de Joyas de Autor, among others.
Trends
The high-end jewellery firms will be presenting collections for major ceremonies where the main feature is yellow or pink gold, as well as round or baroque pearls that will soften any look, and precious stones in a wide variety of colours.
MadridJoya will showcase the latest proposals by renowned high-end jewellery brands such as Bustinza Joyas; Generoso Gioielli 1970; Hnos Gonzalez Muñoz; Emmedidue; Novecentonovantanove; Manuel Ruso Jimenez; Más Gemas; Mendoza Joyeros; Obrero Joyeros; Opla; Ourobrilho; Rafael Rodriguez Galliot; Sodo Miglori; Sucesores de Simón Franco; Vicente Manzano Calderón; Juan Luis Sánchez Jimenez, S-Unit; among others.
Silver is again popular in many of the collections presented at the Trade Fair. This edition will especially see rhodium-plated and enamelled silver in bright colours, gold plated, casual necklaces and bracelets, semi-precious stones, zirconium and natural tinted crystal, sports watches for men and women, among the many proposals offered. Personalised jewellery continues to be popular, with initial or name necklaces. Long earrings are still highly in fashion, along with wearing several thin necklaces at the same time. In short, a wide offer by national and international companies and designers, such as AS&AS-AS de Plata; Hijos de Alfonso Roman; Hiper & Plata; DV Italy; LineaArgent; Luxenter; Glamour 925; Gofrey; Luan Perla; Marcel Robbez Masson; No Solo en Plata; Oso Plata; Promojoya, and Victoria Cruz, among others.
The latest collections of jewellery from Cordoba will also be shown at MadridJoya. The main pieces are very modern and minimalist, but there are also more elaborate materials, such as the traditional filigree. This type of jewellery has been a success for years now, with companies such as 300 kilos joyeros; Hijos de Alfonso Román; Hiper&Plata; Hnos González Muñoz; Manuel Ruso Jiménez; No solo en plata; Obrero Joyeros; Rafael Rodríguez Galliot and Vicente Manzano Calderón, among others.
Once again, MadridJoya will also be showing the latest in watches for men and women. One of the highlights is the Aviador Watch collection by Grupo Ayserco. This company will also be showcasing its Airbus limited EditionA-400 Centenario, an exclusive model that has a dual movement that is UNIQUE on the market, and automatically incorporates ZULU time (a term used in the aviation world for the different time zones of 25 countries). It will additionally be showing a beautiful collection of women's watches, a tribute to the Morris Minor car.
The Ancillary Industries, essential for jewellery companies
Madridjoya offers an extensive range of new products and solutions in the Ancillary Industries sector. Companies that offer from advanced security systems to the most avant-garde technological tools for manufacturing pieces, the latest comprehensive management software, as well as the latest in packaging, among other proposals. Top-notch companies in this segment will be presenting their latest products, among which are Condevera, Compack, Innovaline; M&R Tools, Teinor and Novobox among others.
For the 2020 edition, Madridjoya, along with Bisutex, will open its doors from the 6 to 9 February, and Intergift from the 5 to 9 February, and until the 8 February, they will coincide with Momad, making this the great global event for trends, fashion and consumer goods in Spain.