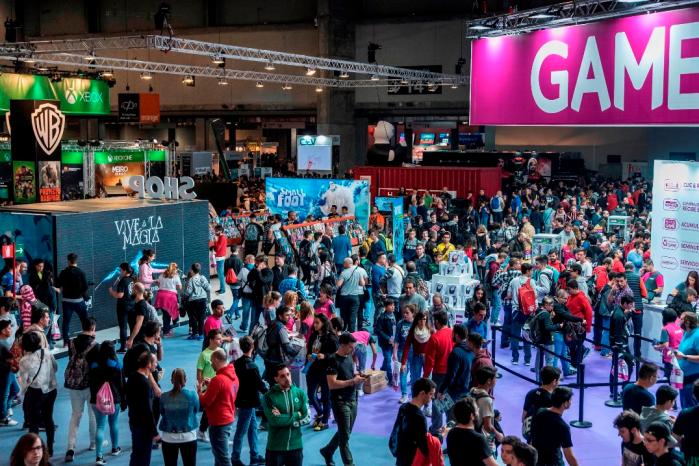 MADRID GAMES WEEK 2019 will be taking place from 3 to 6 October
Organised by IFEMA and AEVI, the dates for the major annual fair of the video game industry have been announced and will be taking place between 3–6 October at Feria de Madrid

MGW 2019 has established itself as the meeting point for the industry and as the foremost international space for discovering and trying out the latest innovations with leading brand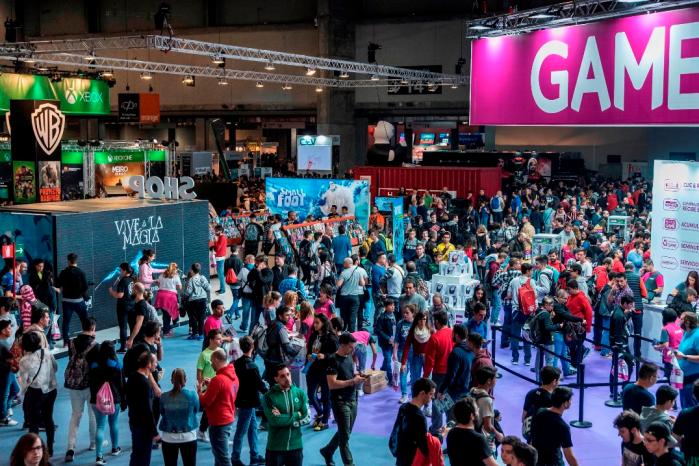 A new edition of Madrid Games Week has already kicked off, as the major fair of the video game industry and one of the most eagerly awaited events for video game fans which, organised by IFEMA and the Spanish Association of Video Games (AEVI), is taking place in the pavilions of Feria de Madrid, from 3 to 6 October.
After the resounding success of its previous edition, with more than 136,000 visitors, and the participation of 138 companies at 270 stands, MGW 2019 has established itself as a meeting point for the industry and the leading international space for discovering and trying out the latest innovations with leading brand launches, among other things on offer.
In this respect, and by way of progress, the content of the Video Game and Electronics for Leisure Fair ranges from software for digital entertainment, in its entertainment versions, offered by leading market brands, to hardware platforms, as well as spaces for video game developers and networking, and the supply of accessories and merchandising, etc.
In addition and just like every year, MGW is also preparing different thematic areas aimed at the general public that will complement what the fair has to offer by presenting activities dedicated to Manga, cosplay, and virtual reality, as well as retro exhibition areas, robotics, competitions, talks, debates and exciting sports competitions, among other events, with an enormous following.
About AEVI
The Spanish Association of Video Games (AEVI) is the main video game organisation in Spain. AEVI represents 32 companies and academic institutions which are the source of most jobs in the sector in our country and which represent 90 por ciento of Spanish market consumption: Atlas Informática, Activision-Blizzard, Bandai Namco Entertainment, Bigben Interactive, Binarybox Studios, Delirium Studios, Electronic Arts, Fluendo, GAME, GammeraNest, Wildcat Studio, Koch Media, Professional Videogame League, Microsoft, Nintendo, Novarama, Orenji Games, Petoons, Piccolo Studio, RiftGG, Riot Games, Secret6, Sony Interactive Entertainment, Take Two Interactive, Ubisoft, Warner Interactive, 3D2 Entertainment; and the Creanavarra, ESNE, ESIC-ICEMD academic institutions, San Jorge University, University of La Coruña and Voxel School.
About IFEMA
IFEMA is the leading exhibition operator in Spain and one of the most important in Europe owing to its scope of activity, together with the capacity and quality of its facilities. Over its 30-year history, 100 million visitors and around 760,000 companies have participated in the 2,100 fairs held at its venues, which has allowed the development of the economy and business activity, generating wealth and development for the Community of Madrid and projecting the image of the city internationally, positioning itself as one of the destinations most in demand globally for business tourism.
More information: www.madridgamesweek.es,
IFEMA Press:
Ana Uruñuela, MGW Press Officer - anau@ifema.es - Tel. 34 91 722 50 93
https://twitter.com/MadGamesWeek @MadGamesWeek