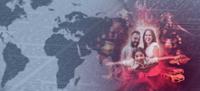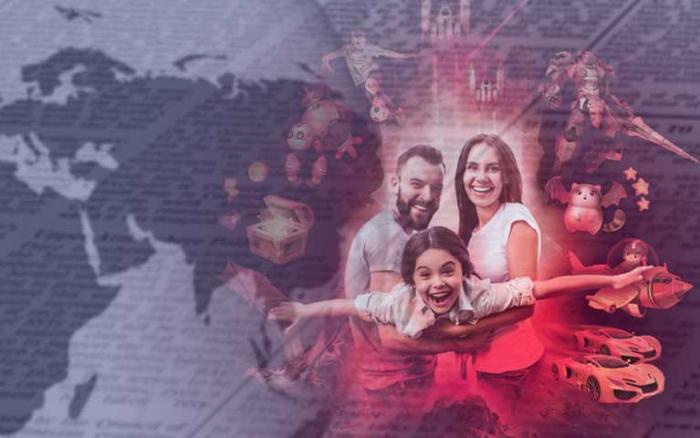 Leading video game companies announce their participation in Madrid Games Week
Bandai Namco Entertainment, Bigben Interactive, GAME, Koch Media, LVP, Microsoft, Nintendo, Sony Interactive Entertainment, and Ubisoft have already confirmed that they will be at the major gaming event organised by IFEMA and AEVI from 18 to 21 October at Feria de Madrid
Madrid, 16 July 2018. Madrid Games Week 2018, the Video Game and Leisure Electronics Fair, organised by IFEMA and the Spanish Video Games Association (AEVI), is set to be a leading event on the international scene, and an unmissable showcase for all game aficionados.
AEVI members, some of the biggest names in interactive leisure and digital entertainment, like Bandai Namco Entertainment, Bigben Interactive, GAME, Koch Media, Professional Video Games League (LVP), Microsoft, Nintendo, Sony Interactive Entertainment and Ubisoft, have already confirmed that they will be at the event from 18 to 21 October in Halls 12, 14 and 14.1 at Feria de Madrid, which will be an opportunity to try out exclusive games, test state-of-the-art consoles, see what's new and check out the latest releases, as well as taking part in a plethora of activities like eSports, Manga, cosplay, and virtual reality.
This ambitious event, packed with contents, will occupy more than 40,000 square metres of exhibition space, reflecting the speed that this industry is growing in our country and the large number of interactive entertainment and eSports fans. That's according to AEVI data from 2017 which point to video games as Spain's top audio-visual leisure option, with a turnover of 1.359 million euros, 16.9% more than in 2016.
The report also reveals that Spain has 15.8 million players, 44% of whom are women. When it comes to the time spent on this activity, Spanish people play for around 6.6 hours every week. In 2017, video games worth 9.64 million, 1.48 million video consoles and 4.35 million euros of accessories were sold here, ranking Spain among the top 10 countries in the world in terms of turnover.
According to José María Moreno, general manager of AEVI, "the announcement by the industry's main companies that they will be participating, together with the expected big turnout of local developers, is pointing to an extremely successful edition of the fair which will surely establish Madrid Games Week as an international benchmark event".
For IFEMA, according to Asier Labarga, director of MGW, "the collaboration with AEVI has materialised in the participation of these great brands, members of the Association which, without a doubt, are a great starting point for an event featuring a great range of contents that will give visitors an opportunity to enjoy the most attractive innovations of the moment".
Interested persons can purchase their ticket in advance on www.madridgamesweek.esor in GAME stores throughout Spain and on www.game.es, with a €3 gift for a purchase at GAME. Tickets cost €13 if bought in advance and €16 at the box office during the fair period. Madrid Games Week also offers visitors the option of purchasing a special €35 advance sale ticket (limited stocks) to cover the four days of the event, starting at 3pm on 18 October, or €40 at the ticket office. Access to the fair will be free of charge for children up to the age of 11, provided they are accompanied by an adult. Children under 14 years of age must also be accompanied by an adult.