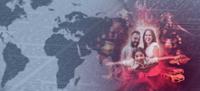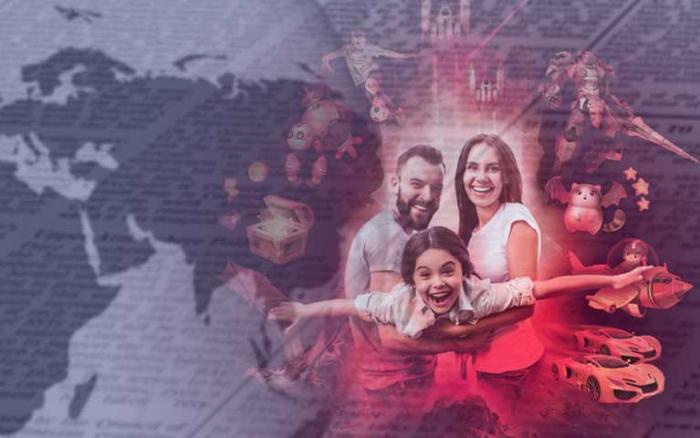 ESL comes to Madrid Games Week 2018 with ESL Arena and the Grand Final of ESL Masters Rainbow Six
On the 18th, 19th, 20th and 21st October, the best eSports hit Madrid with open competitions and the action from the first season of the highest national competition for the Ubisoft title
Madrid, 6th September, 2018.- ESL , the largest eSports company in the world and member of the MTG digital entertainment group, is pleased to announce that it will be at Madrid Games Week 2018 , one of the most anticipated events for fans of the world of video games, organised by IFEMA and AEVI, from 18th to 21st October, in halls 12, 14, and 14.1 of Feria Madrid.
The ESL area located in Hall 12 will boast 3000 m ² , in which all eSports fans will be able to participate in competitions in their favourite games for all levels in the ESL Arena, which is back for yet another year with Movistar, the global sponsor of ESL Spain and ESL Masters Spain. All visitors to the event can enjoy the end of the the third Carrefour Sports Tournamenttour , which began on 12th May in Madrid and since then has travelled throughout all of Spain, passing through Tarragona, Asturias, Malaga and Zaragoza giving out more than €10,000 in prizes. This year, the fair returns with face-to-face Street Fighter V, FIFA tournaments with AXE FIFA Challenge 2018 and Assetto Corsa, sponsored by Medion Erazer, where all those who attend may also get to meet the well-known DjMaRiiO and Flowstreet, who have been at each stop of the competition to sign autographs and have photos taken with their fans.
ESL Masters Rainbow Six® Grand Final: Season 1
The top national professional competition will also be at Madrid Games Week 2018 with the finals of the first season of ESL Masters Rainbow Six® , where the 6 best teams in the country will fight to take part of the €20.000 cash prize that is up for grabs and become the first national champion of the acclaimed Ubisoft title. All fans of the League can enjoy the live action of the competition on the ESL Masters stage, where an unforgettable atmosphere will be created for all eSports fans, or from wherever they want thanks to the broadcasts on the official Rainbow Six® channel on Twitch and channel 60 of MOVISTAR + (Movistar eSports) .
Over the coming weeks, more activities and surprises will be revealed for those attending the event, who will be able to enjoy an authentic electronic sports experience across 4 days thanks to ESL and Madrid Games Week. Tickets for the event are now on sale , and those that cannot attend will be able to follow all the news on the official ESL profiles on Instagram , Twitter and Facebook .
About ESL
As a member of the international digital entertainment group MTG, ESL is the largest independent sports company in the world, leading the industry through the most popular video games with numerous on-line and face-to-face competitions. ESL runs highly popular national and international leagues and tournaments, such as Intel® Extreme Masters, ESL One and the ESL National Championships (like ESL Masters) and other events that take place in the most spectacular locations and stadiums; as well as trophies, leagues and amateur matchmaking systems. ESL offers a wide range of services in video game technology, event management, advertising and television production to meet the needs of the sports ecosystem. With offices in North America, Germany, Russia, France, Poland, Spain, China and partners in many other countries, ESL has achieved a real global presence ( www.eslgaming.com ).
About MGW
Madrid Games Week 2018, the Video game and Leisure Electronics Fair, organised by IFEMA and the Spanish Video Games Association (AEVI), is set to be a leading event on the international scene, and an unmissable showcase for all game aficionados. The fair will hold its next edition from October 18th to 21stin halls, 12, 14 and 14.1 of Feria de Madrid, and will provide the Spanish capital with a unique space where visitors can preview exclusive titles, try out next-generation consoles, learn first hand about the latest news and releases, and enjoy multiple eSports, Manga, cosplay, and virtual reality activities, amongst other activities.
About Carrefour Spain
Carrefour is a multi-format, multi-brand and omnichannel company, with a firm commitment to innovation as the key to economic growth. Carrefour is committed to applying new and improved ideas in all its business areas. In Spain, it manages 194 hypermarkets, 115 Carrefour Market supermarkets, more than 560 Carrefour Express supermarkets, in addition to its on-line commerce.
About Ubisoft
Ubisoft is one of the world leaders in the production, edition and distribution of interactive entertainment products and services, with a large catalogue of world famous brands, such as Assassin's Creed, Just Dance, Tom Clancy's video game series, Rayman, Far Cry and Watch Dogs. Ubisoft studio and office network teams around the world have the same commitment: to offer their consumers an original and impressive gaming experience on the most popular platforms, including consoles, mobile phones, tablets and PCs. In the 2016-2017 fiscal year Ubisoft registered sales worth 1460 million euros. For more information, visit
www.ubisoftgroup.com. ©2017 Ubisoft Entertainment. All Rights Reserved. Tom Clancy's, Rainbow Six, The Soldier
Icon, Ubisoft and the Ubisoft logo are trademarks of Ubisoft Entertainment in the US and / or other countries.
About MEDION
It is a German company that is a leader in manufacturing consumer electronics and digital service products, it was founded in 1989 and is a member of the LENOVO group since 2011. Its portfolio of products and solutions ranges from intelligent multimedia products, telecommunications services and electronic accessories with an excellent quality / price ratio. Since 2005, it has developed the ERAZER brand dedicated to the Gaming world. It is guided by the international team SK Gaming, one of the most successful eSports teams worldwide concerning product development, with the aim of covering any possible needs of the professional user. Assembled in Germany, under strict mechanical tests and technological evaluations, it collaborates with external laboratories to meet the demanding German warranty controls.
About Intel
Intel promotes innovation around the world. You may know us by our processors. But we do much more. Through innovation in computing, we overcome the limits of smart and connected technology to generate incredible experiences for all people around the world possible. We create value for our partners, customers and for society, from equipping the latest devices and the cloud on which you depend to leading policies, diversity, sustainability and teaching.
About Movistar
Movistar is the commercial brand of Telefónica for Spanish-speaking customers. Present in Spain, Argentina, Chile, Uruguay, Peru, Ecuador, Venezuela, Colombia, Mexico, Guatemala, Panama, El Salvador, Costa Rica and Nicaragua, its mission is to bring the best services and the most innovative technologies to its customers to whom it offers simple products and services, which comprise all options: fixed, mobile, broadband and television. Movistar is backed by Telefónica as a corporate brand in all its communications to customers.
About paysafecard
paysafecard is the most popular on-line pre-payment method in gaming. Fast, simple and safe, as if you were using cash on-line without needing a bank account or credit card. Pay with the 16-digit code that comes in the coupon in thousands of on-line stores specialised in gaming, eSports, social networks, on-line communities, music, movies, entertainment and more. Available in 45 countries and 600,000 points of sale worldwide. paysafecard.com. Follow paysafecard on Faceboo k , Twitter , Youtube and Instagram .
About AXE®
AXE® is more than a Personal Care product brand. AXE® is an icon of modernity and attractiveness for men between the ages of 16 and 35. All of its products (everyday fragrances, deodorants, antiperspirants, shower gels, colognes and aftershaves) are based on the combination of constant innovation and the most attractive masculine fragrances. Twitter.com/axespain Facebook.com/axespain