Why exhibit at GMC?
Be part of the discourse that leads the change.
There are too many events, forums, events, Talks, etc. discussing the mobility sector. THERE IS NO GLOBAL AND INCLUSIVE FORUM
GMC aims to be the only Global Congress on Sustainable Mobility with a HOLISTIC and integrative approach of the whole ecosystem. Be part of it!
The GMC will bring together in three days the main actors of the sustainable mobility ecosystem, under the auspices of the Ministry of Transport, Mobility and Urban Agenda of Spain, promoting new relationships between institutions, public and private companies and entrepreneurs for a safer, connected and sustainable mobility
This congress will contribute to the dynamization of the effective application of the "Next Generation" funds for the development of mobility in Spain
You will be able to participate in interesting debates led by the main leaders in the field of mobility that will address the main challenges and their solutions in a single, holistic and multisectoral format
The GMC is therefore a great collaboration platform where you can make your sustainable mobility projects a reality
Why partner with GLOBAL MOBILITY CALL?
GMC allows you to connect with more than 7000 professionals from different sectors, people you just can't meet anywhere else.
Some of the benefits of becoming a Partner:
Stand out from your competitors
Talks with leading CEOs and Institutions.
Meetings with sector leaders.
Increase your visibility and brand awareness
Presence in on-site and off-site advertising campaigns
International impact
Other benefits and discounts
Discover the spaces where you can take part in GMC
Global Mobility Call Congress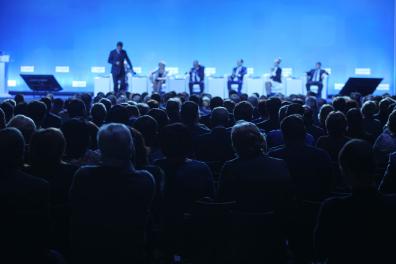 Global Mobility Call Congress
A big Auditorium.
Exclusive space for 1000 people per day.
Thirteen talks spread over three days.
Breaking sector silos and making connections.
Connect with leading CEOs, Corporate, Institutional and International Stakeholders!
Global Mobility Call Expo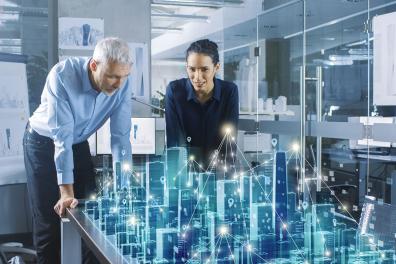 Global Mobility Call Expo
Space for networking and debate.
150 Key Exhibitors and Partners taking part.
5 Sector-specific Forums that aim to be Transversal and Multi-sector.
Actions for society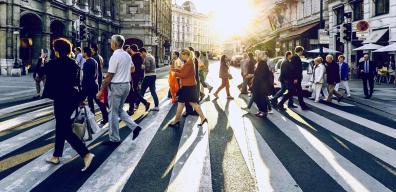 Actions for society
With the aim of leading the discourse and movement for sustainable mobility, GLOBAL MOBILITY CALL has created 3 areas involving Future Generations, Rural Areas and Innovation Leaders.
INFLUENCE - INSPIRE - LEAD - SHARE. Become a speaker
Be part of the first Global Congress on Sustainable Mobility with a HOLISTIC and integrative approach.
What you have to say is very important, and at GMC, the content will show the way forward.
With the participation of over 7000 sustainable mobility professionals from across all sectors of the economy.
Don't miss out!