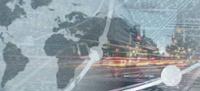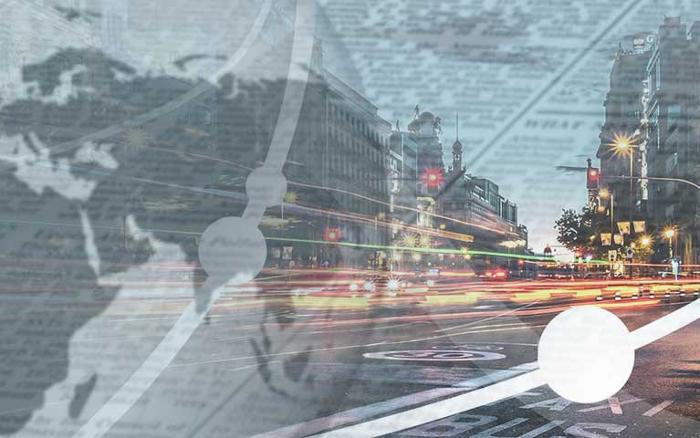 Interview with Patrick Mallejacq, Secretary-General, World Road Association
"Roads represent about 80% of all inland transport in most countries, and road infrastructure is not going to go away, so every improvement we make on roads will contribute to reducing roads' significant greenhouse gas emissions".
The World Road Association (PIARC) exists since 1909, at the dawn of the Motor Age. More than 100 years later, the Association continues to foster and facilitate global discussion and knowledge sharing on roads and road transport policy and practices, within an integrated sustainable transport context.
Ahead of Global Mobility Call (Madrid, 14-16 June), Patrick Mallejacq, Secretary-General, World Road Association, provides very valuable insights about roads and road transport's importance in developing sustainable, global mobility.
1.- How central is modern transport to human life?
Well, it's as central as it has ever been. People want to move goods. They want to move themselves. Transportation is central to human life and has always been. You can think of the Roman network of roads, for example. Transportation is essential to many of the United Nations Sustainable Development Goals. If you want to bring goods to market, you need transportation. If a little girl in the mountains needs to go to school or to the hospital, she needs transportation. There's an association in France that has this very nice saying: roads are the first social network.
2.- What is PIARC's vision for sustainable mobility?
PIARC's activities are governed by a four-year work cycle, a four-year plan, and our members -our leading members are 125 governments- have told us that sustainable mobility is really the core of what we need to work on. So they have asked us to work on topics like sustainable pavements, the resilience of road networks, or intelligent transport systems, to reduce greenhouse gas emissions. Sustainable mobility is really the priority of all our members, and we, the road sector, are very happy to contribute to the global dialogue.
3.- What are the key policies that countries must put in place to accelerate the transformation towards sustainable road transport?
Sustainable transportation is a priority for many countries, and governments and the private sector can act together to promote it and develop it. And we know how urgent it is. One thing that they need to do is maintain a dialogue with transportation users to really ascertain the needs and the measures that would be needed and acceptable. This requires a constant dialogue between all stakeholders. We also need to continue innovation in technologies, processes and organisation methods.
You might think that road networks exist and that we just don't need to do anything. But please consider that 80% of all inland transportation in most countries is done over roads. So it's a major asset that needs to be properly maintained. And just one example, if a vehicle drives on a road that is not properly maintained, that has not been properly designed, then in all cases that vehicle will emit more greenhouse gas. So we need a properly maintained asset, a properly designed asset, and we also need policies beyond assets that address the whole gamut of transportation policy, including pricing, demand management, transportation services, and public transport. For example, buses in inter-urban areas and buses in urban areas drive over roads. So, we need to accept and acknowledge that roads are needed for a wide range of transportation services. If you look at e-scooters, if you look at shared vehicles, at electric vehicles: they are very much in fashion, and for good reasons, as they serve the needs of the planet… but the pothole will be felt by an electric vehicle as well. So this is why we will need to be part of a global dialogue and accept that trains have a large part to play and probably increasingly so, waterways as well and that the road is a natural part of this mix.
4.- How important is it a strong collaboration between governments and private companies? In this regard, what is the role of global gatherings like Global Mobility Call in advancing sustainable mobility?
All these questions require analysis at the national level, and a dialogue between the public and the private sector, because the private sector is a key player in innovation, it has always been. For example, printing machines in the 16th century were mostly made by the private sector, and nowadays the private sector is also driving the innovation in everything related to vehicles as well. So dialogue is necessary at a national level, obviously, and it's taking place. There are lots of clusters and networks of excellence that organise and facilitate that dialogue.
At the international level, the same dialogue is also very fruitful and very cost-effective. If you find a solution to a problem in Japan, it's quite likely that this solution will be interesting for stakeholders in Germany, the USA or South America. So if we can put together and connect the researchers, the practitioners, the decision-makers and let them know that their problem has already been identified somewhere else, they can learn from those colleagues. This is really efficient, it saves time, and it saves expenses. This is what we do at PIARC. We put people together but this is only about roads, only one component of the transport mix, and it's important that we organise the discussions between public and private sectors in all domains, among all countries at the international level, and gatherings like this one are really vital.
We organise the World Road Congress every four years and the World Winter Service and Road Resilience Congress every four years too. We also are very happy to join the events such as Global Mobility Call, so that we can really be part of the dialogue with decision-makers and the private sector so that we can listen to the shifting priorities of users from government representatives, users associations, as well as get to know the latest innovations coming from the public and private sector. All this can help us come together and imagine the transportation world of the future.
Strong collaboration between governments and the private sector is really vital. This is what we do in PIARC. For example, at the World Road Association, our 125 member governments and hundreds of private sector members are working together. I will just give you one example. We have a new task force on Electric Road Systems. It is led by the Government of Sweden and includes many stakeholders from the private sector.
At the global level, it's really important that Global Mobility Call brings together all the stakeholders, with their different perspectives. Governments are in charge of knowing what transportation users expect, and how much they can pay and other measures. The private sector is very innovative. Public universities are very innovative as well. Hearing what the transportation users association have to say as well. It's important to put all of these together so that we can share ideas about what the future could look like. What are the options? Take stock of the latest innovations that will be available today, in 5 years' time, in 10 years' time, so that we don't waste too much time or resources testing measures that are not likely to work.
But we really need to be aware that technology is progressing very quickly, and new options are becoming available that are cheaper, and more efficient. We also need to be aware that the needs of society today and the needs of society tomorrow or in ten years time are not going to be the same. Thus in face of all this uncertainty, it's important that we pool resources, that we pick the brains of everyone so that we know how to work together and where to go together. And this is where Global Mobility Call Conference and others will fit in.