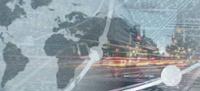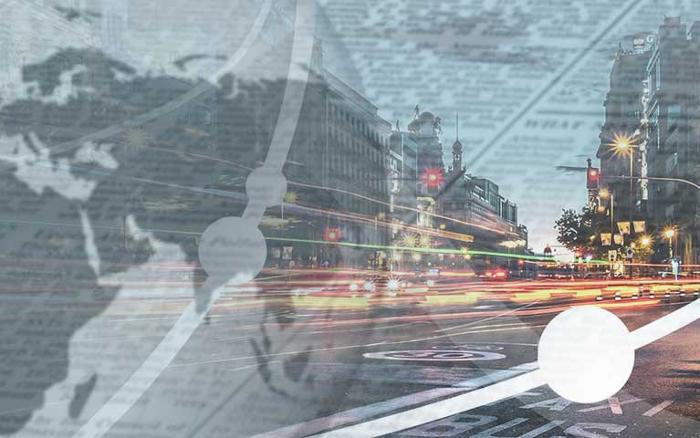 Global Mobility Call is presented as a meeting point for the leaders of sustainable mobility of the future.
The congress, to be held from 12 to 14 September in Madrid, will coincide with the Spanish Presidency of the European Union, and will host two major events organised by the Spanish Government that will bring together representatives of European ministries and business leaders and the world's main regulatory bodies.
The second Global Mobility Call, the largest international sustainable mobility event, to be held from 12 to 14 September in Madrid and sponsored by the Government of Spain, through the Ministry of Transport, Mobility and the Urban Agenda, and with the support of the Regional Government of Madrid and the Madrid City Council, was presented today at a global level. With five months to go, the event organised by IFEMA Madrid and Smobhub already has the support of 30 partners, large companies and corporations, as well as 50 national and international associations, and the participation of 16 countries, with more than 100 exhibiting companies and 50 startups.
Conceived as an international Marca España project, Global Mobility Call will bring together all the players that make up the mobility ecosystem, with the aim of offering business representatives, institutions, national and international organisations, associations, regulators, startups and innovation centres a platform that encourages the generation of new business contacts and future business alliances, investment opportunities, and the exchange of knowledge and success stories.
In this context, Global Mobility Call has already received confirmation from large corporations and associations from the energy sector, with Cepsa, EDP, Iberdrola and Total Energies; from public transport, with the Consorcio de Transportes, EMT and Metro de Madrid; multimodal mobility, with Adif, Aena, Arriva, Enaire, Iberia, Ineco, Puertos del Estado, Renfe and Senasa; technology and innovation, with Etra, Indra and Sistem; and infrastructures, with the General Directorate of Highways and the National Geographic Institute, among others.
At the press conference, María José Rallo, General Secretary for Transport and Mobility in the Ministry of Transport, Mobility and Urban Agenda José Vicente de los Mozos, Chairman of the Executive Committee of IFEMA MADRID; David Moneo, Director of Global Mobility Call, and Juan José Lillo, co-founder of Smobhub, presented the second edition of the event.
Global Mobility Call will bring together 10,000 participating professionals, and a further 15,000 estimated online participants via the digital platform, in a gathering that will promote multi-sectoral relations between companies, institutions, associations and experts. Within the framework of opportunities offered by the European Union's policies on energy saving and sustainable mobility through the NextGenerationEU funds, with an aid of 800 billion euros, much of it for mobility projects. Attendance is expected to be more than 50% international with a strong presence from 16 European and Latin American countries.
"Changing the way we move around and distribute the goods that supply us is a necessity that we want to turn into a virtue. We aim for Spain to lead sustainable mobility and to not only be a mirror, but also a magnet that attracts projects and investment. Establishing new environmentally friendly models of mobility is vital to minimize the serious effects of the climate crisis we are facing. It is a formidable task that challenges governments, businesses and civil society as a whole. Global Mobility Call 2023 is a unique opportunity to learn about the most advanced and innovative mobility solutions. I am confident that its conclusions will attract the attention of Spanish society and world public opinion", said the Secretary General for Transport and Mobility, María José Rallo.
Meanwhile, the Regional Minister for Transport and Infrastructures of the Region of Madrid, David Pérez, stated that "mobility has become a key strategic issue for our society. There is no issue that arouses more interest or is more topical than the way we move in a complex and changing world. It is also a subject of a political and ideological battle which, in my opinion, must be fought in the interests of freedom of movement. It is the best indicator of the vitality of cities and regions. Mobility is a factor of economic momentum and stimulus, but also of stability and strength, of territorial balance and of digital transformation and constant innovation. That is why Global Mobility Call is so important, especially at this time of change and uncertainty, where we must come up with answers to the challenges ahead".
According to José Vicente de los Mozos, President of IFEMA Madrid, "alliances with multilateral organisations will allow the second edition to feature leading voices from the sectors that make up sustainable mobility, while consolidating the international projection of the event through the direct participation of large international organisations. We also work through the commercial delegations in different European and Latin American countries to attract companies, investors and international leaders".
"We want Global Mobility Call 2023 to become the international benchmark event for sustainable mobility and to be the forum for debate and business generation for an ecosystem that is investing hundreds of billions of Euro in improving people's lives and developing better and cleaner mobility services," added Juan José Lillo, co-founder of Smobhub.
Global Mobility Call on the Spanish Presidency of the EU's agenda
This second edition will coincide with the Spanish Presidency of the Council of the European Union, which begins on 1 July. The Ministry of Transport, Mobility and Urban Agenda (Mitma) will organise, within the framework of Global Mobility Call, two parallel events: the "Technical Conference on Mobility in Rural Areas" and a meeting of "The PEP Partnership on Active Mobility",making Global Mobility Call the European hub for mobility, with the presence of representatives from ministries across Europe, European business leaders, working committees from all 27 countries, and the world's leading regulatory bodies.
Coinciding with TRAFIC, the International Exhibition for Safe and Sustainable Mobility.
In a firm commitment by IFEMA Madrid to bring together all the international players involved in sustainable mobility, this Global Mobility Call event will be held in conjunction with the International Exhibition for Safe and Sustainable Mobility, TRAFIC, which will add great value to its areas of specialisation such as connectivity, digitalisation, innovation and efficiency in road safety. TRAFIC will serve to promote the Infrastructure, Road Safety, Parking, Traffic Management and ITS sectors at Global Mobility Call, all in collaboration, as always, with the Directorate General of Traffic (DGT).
Furthermore, the event will have a specific area for national and international cities and territories, which will support the exchange of experiences and knowledge of trends, success stories and plans for the implementation of new mobility solutions and low-emission zones, around the largest public-private collaboration and business platform for sustainable mobility .This will be possible thanks to the support of the Spanish Federation of Municipalities and Provinces (FEMP), and other Latin American associations such as the Association of Municipalities of Chile (AMUNCH), the Colombian Association of Capital Cities (ASOCAPITALES) and the National Federation of Municipalities of Mexico (FENAMM), among others.
Innovation, the major cross-cutting theme of Global Mobility Call
Global Mobility Call will host an innovation space made up of the aggregation of startups and scaleups through national and international forums and platforms to promote new initiatives through public and private investment funds. It is one of the key areas of this event, essential for the digitisation of transport, the development of more efficient mobility systems, and the transformation of our environments towards the future; an area that will host, among other insitutions, Bable, Spin-off of the Fraunhofer Institute and the European Digital Innovation Hub.
It also plans to promote new generation talent with universities, educational centres and international organisations, where the new needs and development of skills, talent and academic training to cover key positions in the new models of sustainable mobility will be discussed.
The event will be divided into two main areas: the GMC Congress Space, which will revolve around 8 thematic content itineraries, with experts and business representatives and institutions of the highest level, and the GMC Expo Space, where multi-sectoral relations between companies, institutions, associations and experts will be promoted. The configuration of 8 thematic itineraries will make it possible not only to address the main challenges and solutions surrounding sustainable mobility, but also to facilitate the configuration of the personal agenda of each of the visitors to this international Congress+Expo, a benchmark for sustainable mobility.