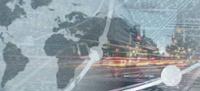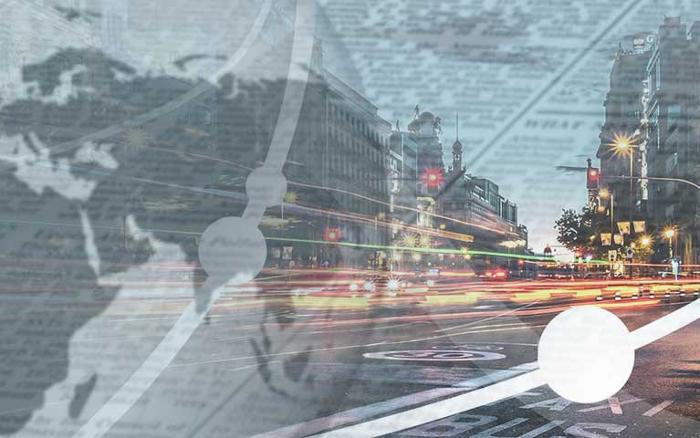 Major drivers of sustainable mobility of the future meet at Global Mobility Call
From 24 to 26 October, more than 10,000 professionals will meet at the ultimate knowledge, business and networking space with the presence of international leaders.
Global Mobility Call has the backing of the Ministry of Transport, Mobility and Urban Agenda, and the collaboration of the Regional Government of Madrid and Madrid City Council, as well as other national and international public and business sector institutions. Get discounts of up to 50% on your pass here until 25 September. 
The second Global Mobility Call will feature an extensive congress programme, in which world leaders, CEOs and business leaders and important speakers and the highest institutional representatives, will address the next steps required to consolidate the development of the sustainable mobility of the future.
Divided into two distinct areas: GMC Congress Area and GMC Expo Area, this event is expected to attract more than 10,000 professionals in-situ. Register here before 25 September and get a discount of up to 50% on your pass.
The ultimate international agenda to accelerate sustainable mobility.
The GMC Congress Area will feature 101 presentations, keynotes and round tables (40% international), with the participation of more than 300 speakers.
This area is made up of the Main Auditorium where a high-level strategic agenda will be presented and business partners will be represented: ADIF, Renfe, Iberia, Iberdrola, BP, EMT, Metro de Madrid, Cepsa, Uber, HVR, Consorcio de Transportes de Madrid and Ulity, and the 3 Agoras where the 8 thematic itineraries will take place: The Path to Net-Zero sponsored by EDP; Sustainable Transport, sponsored by SISTEM; From Automotive to Mobility Solutions, sponsored by PWC; Technology and Innovation, sponsored by INDRA; Mobility Solutions for Citizens, sponsored by MOBILITY ADO; Smart and Liveable Cities, with the participation of C40, Mango, Senasa and UNTWO; and Best business practices for sustainable economic development, with the participation of Seres, Forética, AEB, Coca-Cola and SACYR, among others.
To date, the following speakers have already confirmed their participation: Anabel Díaz, Vice President, Head of EMEA Mobility at Uber; Andrés Guevara de la Vega, Head of Country Spain and SVP Strategic Corporates & Partnership BP; Bertrand Piccard, Explorer, Psychiatrist, Chairman of the Solar Impulse Foundation; Eric Hannon, Partner at McKinsey & Company; Eileen M. Vélez Vega, Secretary of the Department of Transportation and Public Works of Puerto Rico; Fernando Candela, Chairman and CEO IBERIA; Harald Wimmer, Global Automotive Leader for PwC; Javier Sáez de Jubera Álvarez, Chairman TotalEnergies Electricity and Gas in Spain; Jeremy Rifkin, EU Advisor since 2000; José Puente, CEO Ulity; Julia López Ventura, European Regional Director at C40 Cities Climate Leadership Group; Lukas Neckermann, Advisor and Associate Instructor of the New York University; Nancy Vandycke, Lead on Paris Alignment at World Bank Group; Natalia Bayona, Executive Director of the World Tourism Organization (UNWTO); Peggy Liu, JUCCCE (Joint US China Collaboration on Clean Energy); and Vera Pinto, CEO EDP Comercial and Executive Board Member at EDP Group, among others.
See the full list of confirmed speakers, here.
See the full programme of GMC Congress Area, here.
The best place for networking and business creation.
GMC Expo Area will be the most important platform for networking and the creation of new business opportunities, with the participation of more than 100 companies and startups and will be the ultimate meeting point promoting public-private collaboration with public administrations and the business sector.
See the full list of exhibitors and participants here.
Global Mobility Call on the agenda of the Spanish Presidency of the EU.
Global Mobility Call will also host three major events on the official mobility agenda of the Spanish Presidency of the Council of the European Union, organised by the Spanish Ministry of Transport, Mobility and the Urban Agenda, with the participation of European commissioners. The "Rural Mobility Conference" will take place on 25 October, and on Thursday 26 October, the meeting "The PEP Partnership on Active Mobility", both in the EU Forum and without public access.
In addition, on Thursday 26 October, the Main Auditorium/Main Stage will host the conference "European Corridors in Spain 360", which will be open to the public and will address the Mediterranean and Atlantic corridors from different angles and beyond mere infrastructure works, focusing on improving people's lives and economies through better services and structures for passenger and freight transport, for which an investment of more than 53,806 million Euro is expected to be made.