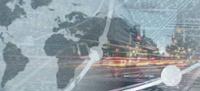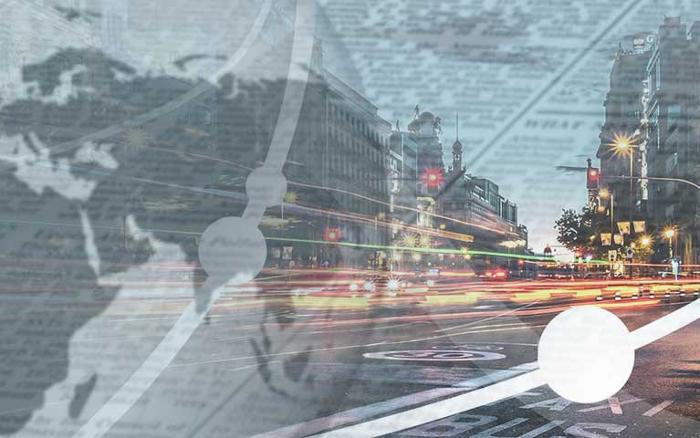 Global Mobility Call attracts broad support from institutional, corporate and multi-sectoral partners from Spain and abroad
Almost 130 partners in different categories have signed up for this second edition, which will be held from 12 to 14 September in IFEMA MADRID.
Global Mobility Call will receive the solid backing in its second edition of institutional, corporate and multi-sectoral partners from Spain and abroad, who will contribute to drive this event as the leading platform for the development of sustainable mobility from the leadership of their various sectors.
Some 130 partners from the various sectors that participate in the event have already signed up to this major project which, over the next four months until it is held, will continue to rally new support. Among those that have confirmed their participation, public entities, large corporations and firms stand out, along with some fifty Spanish, European and Latin American sectoral associations, as well as over 50 media partners who strengthen the event's international communication.
The list of partners of the event, which will be held from 12 to 14 September 2023 in the IFEMA MADRID Recinto Ferialis headlined by the Ministry of Transport, Mobility and Urban Agenda (MITMA), as sponsor of the Global Mobility Call, and the Community of Madrid and Madrid City Council, who are collaborating in its organisation. Following this institutional segment, the following structured presences are participating in the organisation and staging of the event in the following categories:
Global Partners, which contribute leadership in the Main Auditorium of Global Mobility Call and have a prominent presence in the exhibition area: Cepsa, Regional Transport Consortium of Madrid, Iberdrola, Iberia, the Madrid Municipal Transport Company, Metro de Madrid and RENFE.
Itinerary Partners stand out for their influence and positioning in their various sectors, playing a key role in the key theme of mobility and with a preferential position in the exhibition. So far, EDP, Indra and Sistem have confirmed their presence.
Connected Partners will lead various topics within the Agoras and participate in the exhibition segment: Arriva, Etra and Total Energies
Strategic Partners Innovation provide their ecosystems of startups, entrepreneurs and innovation. So far, we have the support of European Digital Innovation Hub and Las Rozas Innova.
Adhered Companies are official entities that provide the know-how of their strategic divisions, such as the General Highways Directorate, Enaire, the National Geographic Institute, Ineco, Puerto del Estado and SENASA
European Development Partners contribute their development in areas related to sustainable mobility in the European sphere, such as BABLE.
Institutional support is provided by institutional representations that focus on themed areas of the event, such as the Spanish General Traffic Directorate and the Spanish Federation of Municipalities and Provinces (FEMP).
In the international sphere, Global Mobility Call also has the support of some 50 multi-sectoral associations in Spain, Europe and Latin America, and with the work of over fifty Media Partners from 11 countries, who will contribute to enhancing its international reach.
Organised by IFEMA MADRID and Smobhub, the event will bring together all the players that form the mobility ecosystem around the single multi-sectoral and crossover platform whose aim is to drive networks of business contacts, future corporate alliances and investment opportunities stemming from new mobility projects, in addition to the exchange of knowledge and success stories. All of this in a favourable context in the context of opportunities that emerge from the policies of the European Union in terms of energy saving and sustainable mobility through the NextGenerationEU funds that will mobilise funding of 800 billion euros, in large part to be used for mobility projects.
In its second edition, the Congress and Expo spaces will be integrated: GMC Congress space will offer eight themed itineraries about: Sustainable and efficient transport; Energy transition towards Net-Zero; Mobility solutions for citizens; Smart and liveable cities and territories; The transformation of the Automotive industry towards mobility services; Better corporate strategies and sustainable business practices for fairer, cleaner and more inclusive economic development, Technology and innovation as drivers of mobility transformation, and Talent and future jobs.
GMC Expo space will be made up of 13 sustainable mobility sectors where the new developments of the sector will be on display and where there will be intense networking and the opportunity to access innovative projects from start-ups. Participation in GMC Expo offers companies and public entities the opportunity to increase leadership, reputation and influence in the sustainable mobility ecosystem; participate in new public-private investment projects; generate new opportunities and business relationships with new clients and alliances through high-level networking.
To find out who the confirmed Global Mobility Call partners are to date, enter here.