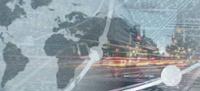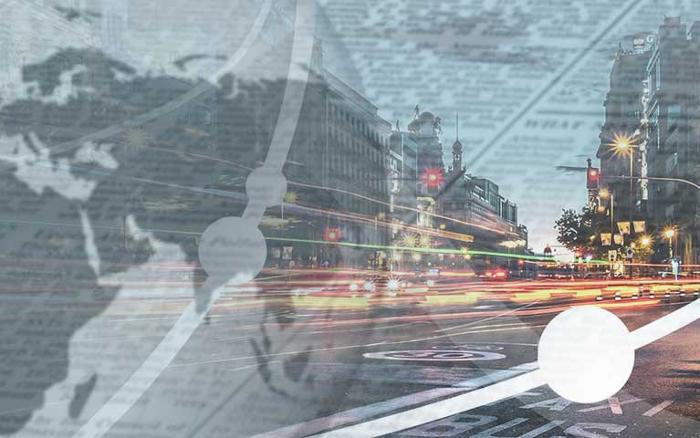 Young international talent maps out the future of sustainable mobility
IFEMA MADRID, Smobhub and Ibercaja Foundation are organising the first edition of the New Generation Congress, one of Global Mobility Call's social impact topic areas.
The event will have three stages: The first two will take place on the 24th and 25th of May in Zaragoza and be organised around a Think Tank of thirty young people, each with an innovative leadership profile. They will select a set of initiatives to discuss in a congress that brings together more than 300 young people from around the world. The last stage will be on 16th June in Madrid at the Global Mobility Call congress, where the conclusions will be presented.
On 24th and 25th May, the first two stages of the New Generation Congress, one of the three social impact actions that make up Global Mobility Call, will begin in Zaragoza. The event aims to promote debate about the future of sustainable mobility from the perspective of the younger generations. The Congress is co-organised by IFEMA MADRID, Smobhub and Ibercaja Foundation through Mobility City. It will conclude its last stage on 16th June during Global Mobility Call, featuring young international talent.
The programme for this innovative initiative was presented today by Eduardo López-Puertas, general director of IFEMA MADRID; José Luis Rodrigo, general director of Ibercaja Foundation; Xavier Verdaguer, CEO of Imagine Creativity Center, and Juan José Lillo, co-founder of Smobhub.
A Project Focused on Sustainable Mobility and Young People
New Generation Congress is organised around the challenge of sustainable mobility to promote innovative initiatives by the young generations. It will be held in a format that aims to promote thinking and reflection, analysis and debate by structuring its programme in different stages. The congress has begun with a preliminary phase in which a Think-and-Do Tank has set up a working group of thirty young people selected from around the globe. They all focus on innovation and leadership and are recognised for their work on the economic, technological, social and environmental development of a future society that is more inclusive and equitable for all.
After a month-long online preparation stage, which is currently underway, the first stage will begin on 24th May. The young people will meet at Ibercaja's Espacio Joven (Youth Space) in Zaragoza to do a thought exercise to search for solutions to propose. They will break out into teams during this workshop and then share their initiatives based on ten sustainable mobility challenges. International consulting firm Imagine will coordinate the activity using its methodology. Imagine is a leader in the creativity field, with offices and presence in Spain and the United States.
Phase Two of the project will be held on 25th May at Ibercaja's Patio de la Infanta with the collaboration of the Princess of Girona Foundation. It will present the results of the work carried out by the previous day's Think-and-Do Tank for feedback and input at a meeting attended by 300 young people with a strong international profile and high awareness and concern about future challenges in the mobility field. Participation is free of charge, with prior registration through Ibercaja Foundation's website: Register for the activity: Ibercaja Foundation (fundacionibercaja.es)
This day of the New Generation Congress will also feature presentations by young entrepreneurs and business leaders in the mobility field. Figures such as Mar Alarcón, founder of Social Cars, vice president of Foment del Treball and considered one of the fifty most influential European women globally. And Carlos Rivera and Pablo Fernández, co-founders of Clicars, recognised as the Spanish Amazon of cars. Yasmine Fage is co-founder of Goggo Networks, one of Europe's most advanced companies in terms of autonomous mobility. And Manuel Gil Sanz, Marketing Director for Southern Europe of Bolt, the fastest-growing micro-mobility platform in Europe, which operates the largest fleet of electric scooters.
There will also be two workshops. In the first, each of the work teams created the day before in the Think Tank will present their conclusions regarding the challenges they worked on. The Congress's young participants will then debate them, provide feedback, and add more detail. The second stage will consist of four parallel workshops on talent in the mobility field. This stage will be organised in partnership with the Princess of Girona Foundation, a leading organisation in youth development in Spain. They will discuss technology, talent, opportunities and inclusiveness for young people in mobility. This third stage will end with a presentation of the conclusions that will close the New Generation Congress.
The conclusions of the congress will be presented in the last stage of the project, on 16th June, as part of the programme of Global Mobility Call. GMC is the international congress on sustainable mobility, which will take place between 14th and 16th June. It is organised by IFEMA MADRID and Smobhub and sponsored by Spain's Ministry of Transport, Mobility & Urban Agenda. It will bring together the leading actors in sustainable mobility to identify business and development opportunities. The project aims to collect together and present the messages and concerns of young people in this field. As part of this aim, before Global Mobility Call's closing session with the President of Spain's Government, the conclusions drawn from the New Generation Congress will be presented.
Caption: From left to right, Juan José Lillo, Co-founder of Smobhub; Eduardo López-Puertas, Managing Director of IFEMA MADRID; José Luis Rodrigo, Managing Director of Fundación Ibercaja; and Xavier Verdaguer, CEO of Imagine Creativity Center.