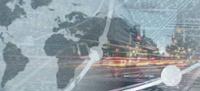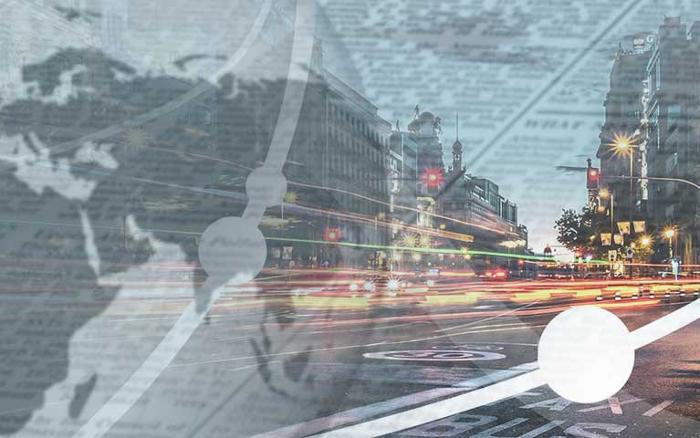 Transformation, Future Challenges & Governance of Sustainable Mobility in the view of distinguished speakers at Global Mobility Call
More and more global opinion leaders in sustainable mobility are joining the roster of speakers at the Congress, which will take place from 14th to 16th June at IFEMA MADRID.
The transformation of mobility, governance frameworks for better development and the challenges it will face for a more sustainable future. These will be just some of the topics that distinguished speakers will address in their interventions at Global Mobility Call, the project by IFEMA MADRID and Smobhub that also aims to contribute to strategies for energy resilience and economy recovery, so important in the present urgent circumstances in Europe.
This segment will also feature participation by Michio Kaku, José Vicente de los Mozos, Antonio Huertas, Clotilde Delbos, Uri Levine, and Ayesha Khanna. These speakers will also address new projects and trends in sustainable mobility, investment, the development opportunities opened up by European Union recovery funds, and the challenges of sustainable mobility as a driver of economic, social and environmental transformation.
Dr Michio Kaku, scientist, author and futurist, will participate on 14th June in the Main Auditorium with the keynote speech on "Sustainable Mobility: Travel 2050." He is an internationally recognised authority in two areas. One is predicting trends affecting business, medicine, finance and way of life based on the latest scientific research. Author of four best-sellers, he is a summa cum laude graduate in physics from Harvard, a PhD from the University of California at Berkeley, and professor at the City College of the City University of New York for 45 years, where he holds the Henry Semat Chair in Theoretical Physics.
José Vicente de los Mozos, will participate on 14th June in the Main Auditorium at the opening ceremony and presentation of the "Global Mobility Call Objectives." He has chaired IFEMA MADRID's Executive Committee since June 2020. He leads the Madrid trade fair institution's new Strategic Plan toward objectives of internationalisation, business diversification and digitalisation. Its principal projects include the Global Mobility Call world congress and the Helixa Experience Center, an innovation laboratory for new digital environments. He is an expert in global economics in the automotive sector, a board member and industrial director with Renault Group, and Chairman and CEO of Renault in Spain & Portugal. He holds the Grand Cross of Isabel la Católica and an Honorary Doctorate from the University of Valladolid.
Antonio Huertas, CEO of Mapfre, will participate on 16th June in the Main Auditorium with the talk on Sustainability & ESG (Environmental, Social, Governance) Criteria in Defining Strategy and Corporate Governance of Companies in the 21st Century. He has been chairman of Mapfre since 2012 and of its Foundation since 2014. He has held positions of responsibility in various lines of business, both in Spain and worldwide. He is a board member of several leading international insurance industry associations and think tanks, such as the Pan-European Insurance Forum (PEIF), the European Financial Services Roundtable (EFR) and the Geneva Association. He chairs the Spain-Brazil Council Foundation and is a trustee of major foundations and organisations in the service sector, such as the Princess of Asturias Foundation, the Cotec Foundation for Innovation and the Foundation for Applied Economics Studies (FEDEA).
Clotilde Delbos, CEO of Mobilize, Renault Group, will participate in the Main Auditorium on 14th June with the talk Transformation in the Automotive Sector Towards the Sustainable Mobility of the Future. She began her career in California, then at Price Waterhouse in Paris, before joining the Pechiney Group, then Alcan and Constellium, where she held various positions. She joined Groupe Renault in 2012 as Group Controller, Alliance Global Director, Control, Senior Vice President, Chief Financial Officer, responsible for Internal Control, Deputy Chief Executive Officer, in addition to being Chair of the Board of Directors of RCI Banque SA. On January 1, 2021, she became CEO of Mobilise Brand. She remained Deputy Chief Executive Officer, Chief Financial Officer, Renault Group and Chairman of the Board of Directors of RCI Banque SA. She is a member of the Board of Management of Renault Group and the Mobilize Brand Management Committee. She is also a member of the Board of Directors of Alstom, since 2018, and AXA, since May 2021.
Uri Levine, Co-Founder of Waze. He will participate on 15th June in the Main Auditorium with a talk on How Entrepreneurship Has Changed the World of Mobility. What Comes Next? He is co-founder of Waze, the world's largest community-based driving traffic and navigation app, with over 250 million drivers globally, which Google acquired for $1.1 billion in 2013. He is also co-founder, chairman or board member of several startups and companies, including FeeX, Moovit, HERE, FairFly, Engie, WeTrip, Seetree, Refundit and Livecare.
His disruptive vision is specifically aimed at improving under-functioning services, focusing on solving "big problems," and saving consumers time and money while empowering them and changing the world for the better.
Ayesha Khanna, co-founder and CEO of Addo AI, will participate on 15th June in the Urban Planning forum with the keynote Smart Cities for Better Planning and Management of Urban Services. Khanna serves on the Board of Infocomm Media Development Authority (IMDA), the Singapore government's agency that develops and regulates its world-class technology sector to drive the country's digital economy and power its Smart Nation vision. She is also a member of the World Economic Forum's Global Future Councils. Her clients at ADDO AI have included SMRT, Singapore's largest public transport company; Mercy, one of the largest hospital networks in the United States; Singtel, Singapore's largest telco; SOMPO, Japan's largest insurance firm; Habib Bank, Pakistan's largest bank; and Smart Dubai, the government agency tasked to transform Dubai into a leading smart city. She has been a strategic advisor on artificial intelligence, smart cities and financial technology for major companies and governments.
Find out more about Global Mobility Call here.
About Global Mobility Call (GMC)
Global Mobility Call is organised by IFEMA MADRID and Smobhub with the backing and support of Spain's Ministry of Transport, Mobility and Urban Agenda (Mitma). It was created as a strategic event to position Spain as the international hub for sustainable mobility in a decisive context of post-pandemic recovery and an environment of business development and investment opportunities fostered by the Next Generation EU funds, the largest stimulus ever seen in Europe, as well as the European Green Deal, the roadmap to make Europe the first carbon-neutral continent by 2050. GMC has a global vision and aims to bring together leaders from all the sectors involved to share their vision for developing sustainable mobility policies and business initiatives at the Madrid Exhibition Centre from 14th to 16th June 2022.
The combined exhibition and congress format will feature participation by large businesses, corporations and multinationals, and prominent speakers and institutions. It will be structured around theme blocks covering Tech, Data & Innovation, New Urban Planning, Economic Development & Regulation, Sustainable Transportation, and Future Society.