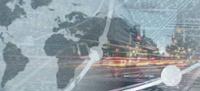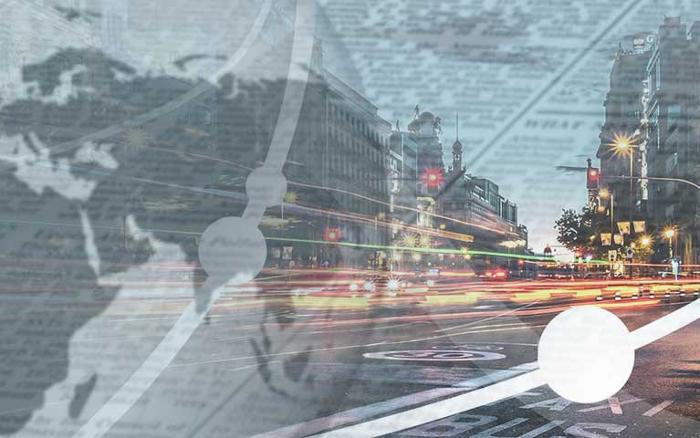 Santander Consumer Finance reaffirms its commitment to sustainable mobility as a strategic partner of Global Mobility Call 2022
Global Mobility Call will bring together the leading international players in mobility from 14 to 16 June 2022 at the IFEMA MADRID Exhibition Centre.
• The financial institution, a leader in vehicle financing in Europe, is one of the new players in the sustainable mobility ecosystem. • Supporting the transition to a green economy is one of its key priorities.
Santander Consumer Finance, a leader in car financing in Europe, will participate as a strategic partner at Global Mobility Call. This major project, developed by IFEMA MADRID and Smobhub, aims to provide an international benchmark for the promotion of a sustainable mobility model and will be attended by important players from all areas involved in this transformation.
With this backing, the financial institution reaffirms its commitment to sustainable mobility and its endorsement of the goals of this conference. Taking place from 14 to 16 June 2022, this event has strong institutional and business support, as well as cross-cutting involvement from sectors interested in the transition to a more sustainable mobility model that will generate social, economic and environmental benefits.
New actors and combined efforts
The path toward a more sustainable mobility model has attracted new actors to this ecosystem, bringing with them new proposals for services and solutions.
One of Santander Consumer Finance's major commitments to sustainable mobility is its subscription marketplace Wabi, which, by means of an app and a monthly subscription, gives users their choice of car - including electric vehicles - just when they want it. It was created as a response to new consumer habits and changes in user priorities, which call for pay-per-use mobility solutions, rather than ownership.
The Santander Consumer Finance service is just one of many actions developed by Banco Santander to support the transition to a green economy. The bank hopes to reach net zero carbon emissions by 2050 and align its power generation portfolio to the goals of the Paris Agreement by 2030. In 2021, it has led the world in financing renewable energy projects by number of operations and has mobilised 27,000 million euros in green financing, bringing the total since 2019 to 61,000 million euros, as part of its commitment to reach 220,000 million euros by 2030.
Global Mobility Call (GMC) - backed by prestige and experience
IFEMA MADRID has over 40 years of trade show experience and recognised national and international prestige in the organisation of trade fairs and events. It has an extensive track record in the area of mobility, promoting various conferences and trade fairs linked to this ecosystem.
Global Mobility Call is a highly ambitious project, embracing various industrial sectors involved in the transition toward more sustainable mobility in Spain and in an international context, including the automotive industry, technology, transport, logistics and connectivity, urban planning, infrastructure management, energy and more, as well as generating networking opportunities and offering a platform for solutions.
The event will include an exhibition area and a conference area for seminars and round tables, and will encompass both in-person and digital participation.
IFEMA MADRID will play host to stands from various institutions and companies in the sector, organised around five thematic and inter-related areas: New Urban Planning, focusing on new urban models for energy efficiency, mobility and citizen-centred connectivity; Economic Development & Regulation, looking at economic momentum from new public-private cooperation schemes, business ecosystems and regulatory frameworks; Sustainable Transportation, addressing challenges in transportation, multimodality and planning, and best-in-class solutions; Tech, Data & Innovation, exploring new technologies in infrastructure, data, automation and new services; and Future Society, presenting a global public agenda to address emerging demographic and social challenges.