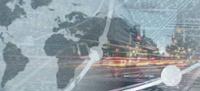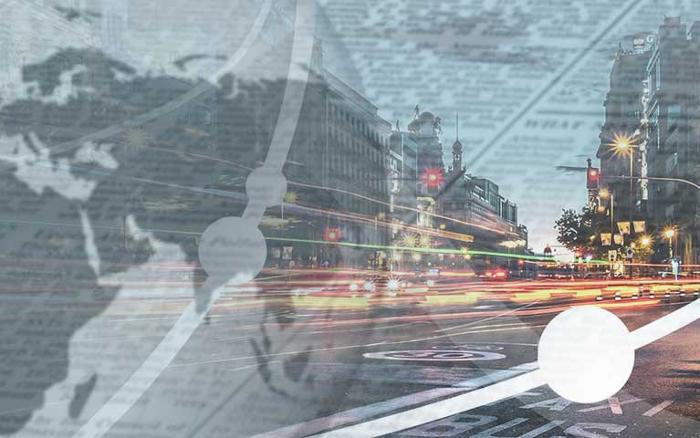 Global Mobility Call, an opportunity for Spain and Italy to lead the sustainable mobility transformation
Italian institutional and business leaders share their vision of developing sustainable mobility in today's social and economic context.
Institutional representatives from both countries highlight the importance of greater public/private collaboration on mobility.
Spain and Italy need to make use of the post-pandemic recovery plans for the push for sustainable mobility to have positive social, economic and environmental impact. This is also one of the goals of Global Mobility Call, which continued garnishing international support at its presentation in Rome on Tuesday.
The opening took place at the residence of the Spanish Ambassador in Italy, sharing the vision of Global Mobility Call as a front-running international event aimed at fostering social and economic recovery following the pandemic as well as offering energy resilience from international conflicts and taking up the opportunities for sustainable development featured in the European Green Deal and EU Next Generation funding.
The presentation event was opened with a welcome by Alfonso Dastis, the Spanish ambassador to Italy and San Marino, who underscored that "Spain and Italy share common ties and already work together in many areas. Some of the most representative Spanish companies are already in Italy, in industries such as renewable energy, logistics and mobility. In Italy as well as in Spain, we have ambitious projects on the national, regional and municipal level where the cooperation between businesses, public institutions and research centres can only help create ties to develop technologies and projects for our countries and that can be of interest to third-party markets as well".
"Among them, in Spain we can mention the Strategy for Safe, Sustainable and Connected Mobility, financed with funding from the Recovery, Transformation and Resilience Plan and the bill on Sustainable mobility. And in Italy I'd like to mention the Winter Olympics in Milan and Cortina in 2026, about which I had a chance to speak with Vice-minister Morelli a few months ago, and I know the project is to develop front-running smart infrastructures", Dastis added.
For his part, the Deputy Minister of Infrastructurs and Sustainable Mobility of the Government of Italy, Alessandro Morelli, stated that "the goal of sustainable mobility is ambitious and culturally high, but it can only be achieved gradually, taking into account the specificities of each economic system in question", which is why he proposed the need to promote alliances between partner countries such as Spain and Italy, in order to be more competitive in raw materials and basic components for the production of vehicles and new generation structures.
Eduardo López Puertas, CEO of IFEMA MADRID, presented the first edition of Global Mobility Call, noting that sustainable mobility has the potential to transform millions of people, communities, businesses, industries and countries around the world. According to studies by the Association of Spanish Automobile Manufacturers (Asociación Española de Fabricantes de Automóviles, ANFAC), it represents a market that will entail an investment of 54 billion euros by 2040 for all the sectors involved, in other words, 5% of the GDP of Spain, which is also an opportunity for Italian businesses.
"Global Mobility Call offers an excellent challenge to Italian and international business to join forces in this powerful initiative that, from this event, will strengthen professional networks and find like-minded partnerships to develop new projects. It will also raise the possibility of exploring inspirational new technologies, new business models and new value chains", explained López-Puertas.
"Decarbonising mobility to speed up the green recovery"
After the first part of Spanish-Italian institutional participation, a round table was held on Decarbonising mobility to speed up the green recovery"", in which Italian institutional and business leaders shared their vision of developing sustainable mobility in today's social and economic context.
Elisabetta Ripa, CEO Enel X Way, highlighted her company's role in fostering e-mobility "as a simpler and more natural way of making cities cleaner, more liveable, quieter and more modern", and that "we want to extend it to other market segments such as last-mile city-centre merchandise delivery more extensive to other market segments, vertical take-off flight systems and navigation".
Gianluca Landolina, CEO Cellnex Italy, emphasised that "the world today is headed more and more toward a generalized culture of sustainability that little by little is impregnating every aspect of our private and professional life. Respect for the environment, for the individual and for benefit in its most virtuous balance, which we call "sustainability", has courageously impregnated mobility culture, leading little by little to a reprogramming of the ways we get around, in short distances and long. Underlying it all, the telecom operators also play a key role. With 5G and new IoT networks in general, it will be possible to activate important new services that will transform our cities into smart cities, making them safer, more sustainable and closer to meeting the needs of their citizens".
Valentino Sevino, Director-General of Milan's Agency for Mobility, Enviroment & Territory (AMAT), pointed out that "cities are the catalyst for mobility and infrastructure for electric charging, so local administrations have an important role to play in defining and studying policies linked to sustainable mobility, which in the case of Milan has all been carried out since November 2018".
Gianmarco Giorda, Director-General of the National Association of the Automotive Industry (ANFIA), described the association as "Fully committed to sustainable mobility, participating in the transition toward the goal of zero emissions". "Italian businesses now face a challenging process of productive reconversion that entails huge investments in R&D and training to keep their competitive edge in the global market. In order to be in shape to reach these goals and manage and accelerate the transformation, work must be done in developing infrastructures for electric cars, vans, trucks and buses, supporting the demand for green mobility with incentives to buyers of e-cars and plug-in cars, defining clear industrial policy tools to accompany the production line. We also believe a suitable calendar should be set for the progressive elimination of internal combustion engine technologies in order to safeguard jobs and added value. Not only e-technologies but also other specific ones that can make a fundamental contribution to decarbonising (for instance, synthetic fuels, bio-fuels, hydrogen internal combustion vehicles) before reaching the objective of zero-emissions mobility", he added.
The moderator of the round table, Eleonora Rizutto, president of the Italian Association for the Development of the Circular Economy, stated that "sustainable mobility is an essential pillar of the green revolution that society needs as a whole: the use of environmentally friendly alternatives for daily commutes also means a considerable reduction in the negative effects of using traditional means of transport. With this idea, AISEC (the Italian Association for the Development of the Circular Economy) is facilitating all types of innovative associations, thereby also fostering potential circular economy projects".
Global Mobility Call will be held in Madrid from June 14 to 16, organised by IFEMA MADRID and Smobhub, under the auspices of the Ministry of Transports, Mobility and Urban Agenda (Mitma). The global congress will gather more than 7000 international leaders in their respective sectors to promote policies and initiatives on sustainable mobility and garner support and investments for new projects at a key time in which sweeping transformation is needed for social and economic recovery following the pandemic.
Watch the presentation again here.
Download photos from the event here