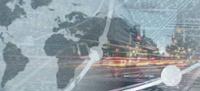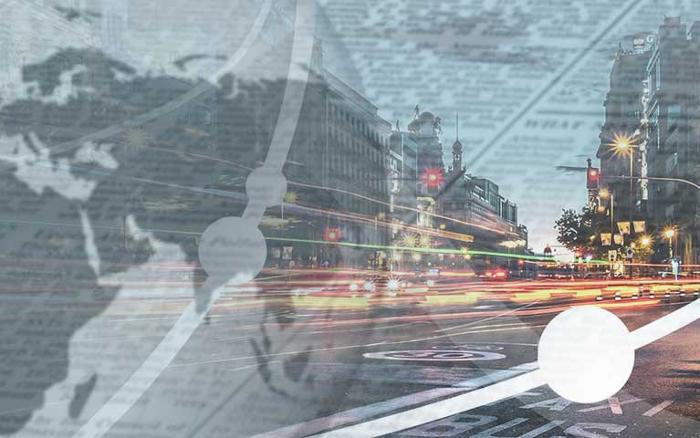 MAPFRE becomes strategic ally to Global Mobility Call 2022
Global Mobility Call will bring together the key players in mobility from June 14 to 16, 2022 at IFEMA MADRID.
The insurance company combines measures for promoting systems and services for sustainable mobility.
MAPFRE has become an Allied Partner to Global Mobility Call, a project from IFEMA MADRID and Smobhub to position Spain as an international hub of sustainable mobility, and sure to be a must-attend event for stakeholders and leaders in making mobility safe, inclusive and sustainable.
The event will be held from June 14 to 16, 2022 and has the firm backing of institutions and associations in the sector and business leaders, ensuring a holistic approach that interconnects all the stakeholders for sustainable mobility to have beneficial social economic and environmental impacts.
Additionally, it is being held in a context of a health crisis, climate emergency, inequality, and economic challenge, giving rise to the Recovery Plans as an opportunity to take advantage of sustainable mobility.
Promoting systems and services for sustainable mobility
MAPFRE insurance company promotes sustainable mobility along different dimensions put systems and services within the reach of people. At their R&D centre, CESVIMAP, they are working to reduce contaminating emissions by studying electric vehicles and trends such as sharing (for passenger vehicles as well as motor scooters, personal mobility vehicles such as e-scooters).
In addition, at their authorised centre for treating vehicles no longer in use, CESVIrecambios, they decontaminate and remove all the hazardous components from the vehicles once their useful life is over so materials can be recovered for reuse. Advocates of the circular economy, they can thus bring back at least 85% of the weight of the vehicle to the start of the lifecycle, thereby also contributing to giving more life to our planet.
From the business perspective, their new policy for electric vehicles and plug-in hybrids, Gama Cambio, incorporates ad hoc coverages and offers their customers ZERO emissions substitute vehicles, using more and more 100% electric shop vehicles and hybrid tow trucks to provide roadside assistance.
As in-house measures for employees, they offer alternatives to private transport, such as bus routes, and cutting back on business travel. they provide free charging stations for cars and bicycle parking to encourage their use, as well as incentives for ride sharing. They also offer environmental training to their employees.
Global Mobility Call: Backed by Prestige and Trade Fair Experience
IFEMA MADRID is internationally renowned for its trade fairs and events with over forty years of experience. It has a long track record in mobility, having promoted a wide range of congresses and fairs related to this ecosystem.
Global Mobility Call (GMC) is a very ambitious project, as it means integrating diverse industry sectors involved in the transition towards more sustainable mobility in Spain and worldwide. Sectors such as automotive, information technology, transportation, logistics and connectivity, urban planning, infrastructure management, energy and others. All these sectors will be involved in networking and collaborating to present solutions.
The event will have an exhibition area and a congress area for talks and panel discussions, and the face-to-face event will be complemented with an online platform for participants.
IFEMA MADRID will house stands by institutions and companies around five themes involved in developments in the sector: New Urban Planning will address new urban models for energy efficiency, mobility and citizen-centric connectivity. Economic Development & Regulation will cover economic momentum from new public-private cooperation frameworks, business ecosystems and regulatory schemes. Sustainable Transportation, to address multi-modal transportation challenges, planning and best solutions. Tech, Data & Innovation, on new technologies in infrastructure, data, automation and new services. Future Society will put forward a global public agenda to address new emerging demographic and social challenges.