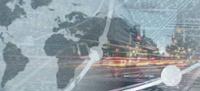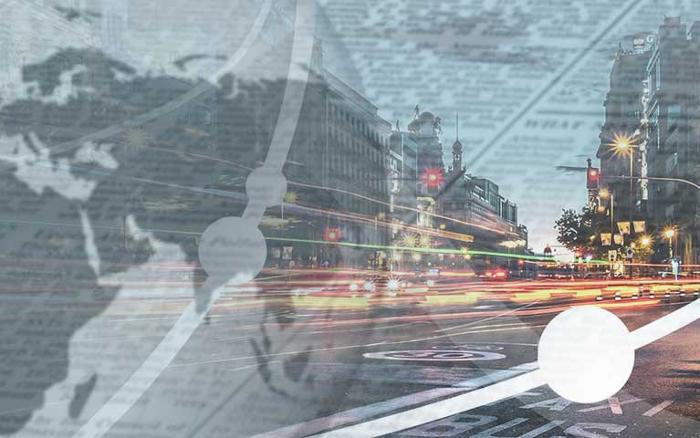 International speakers at Global Mobility Call to discuss the boost to sustainable mobility with NextGenerationEU funds and the social benefit it brings
International experts from the sector will be part of the programme at the Congress from 14th to 16th June at IFEMA MADRID. Their presentations will also highlight how sustainability focuses on improving people's lives.
The way ahead to achieving more sustainable mobility lies in promoting projects through NextGenerationEU funds while generating real benefits to transform people's lives. This will be just part of what the distinguished international speakers will be setting out at Global Mobility Call, the IFEMA MADRID and Smobhub project that aims to contribute to economic recovery and energy resilience, both urgent priorities in Europe's current situation.
The programme for the Congress, which will be held from 14th to 16th June at IFEMA MADRID, now includes speakers Young Tae KIM, Caroline Parot, Javier Sánchez-Prieto, Isaías Táboas, Mónica Araya and Shivvy Jervis. Their leadership and experience will be reflected in their talks, which will highlight issues, including how sustainability can also focus on generating positive impacts for people.
Young Tae KIM, Secretary-General of the International Transport Forum (ITF). He will participate on 14th June in the session on Towards Sustainable, Safe & Connected Mobility: How NGN Funds Can Help Fulfil the Goals of the European Green Deal. Prior to his election to this position in 2017, he distinguished himself in the civil service of his native Korea, most recently at the Ministry of Land, Infrastructure and Transport (MOLIT), which he joined in 1994. As Deputy Director-General from 2015, he was responsible for coordinating various transport policies, including autonomous vehicles, greenhouse gas reduction, urban transport, Intelligent Transport Systems, and road safety. He also served as Deputy Director for Urban Transport, Deputy Director and Director positions with responsibility for housing welfare, integrated city development and overseas infrastructure construction.
Caroline Parot is CEO and member of the Board of Directors of Europcar Mobility Group. She will participate on 14th June in the topic-based forum on Economic Development and Regulation in the session How We Can Accelerate the Transformation to Make Sustainable Mobility a Reality. After starting her career at Andersen and holding various management positions at Thomson and Technicolor, she joined Europcar in 2011. She was appointed CFO in March 2012. In 2016, she became chairwoman of the group's Board of Directors to lead its transformation. She is also a member of the Board of Directors of Worldline since 2020.
Javier Sánchez-Prieto, CEO of Iberia, will participate on 15th June in the Main Auditorium in the session on Sustainability as a Central Goal of Mobility for People & Goods In Air Transport: the Economic, Social & Environmental Context. His professional career includes his work at several Spanish companies. His work in the airline industry stands out especially, starting at Air Nostrum in Maintenance and then in the Strategic Planning and Management Control area. At Iberia Express, he was part of the team that led the company's launch, with responsibility for Strategic Planning, Finance, Purchasing, Systems, Fleet, Human Resources and Legal Counsel. At Iberia, he was Director of Strategic Planning and Finance (CFO) and a member of the Board of Directors. Under the direction of Luis Gallego, he was responsible for leading the company's Future Strategy, which brought the company back to profitability after several consecutive years of losses. He was also Chairman and CEO of Vueling between 2016 and 2020, and in September 2020, he joined Iberia as Chairman and CEO.
Isaías Táboas Suárez, Chairman of Renfe. He will participate on 14th June in the Main Auditorium in the session on The New Multi-modal Approach to Transportation for a More Citizen-Centred Mobility. He has been Secretary of State for Transport, Secretary-General of the Presidency of the Generalitat de Catalunya and Director of the Cabinet of the Minister of Industry. Previously, he was Director of Communication and Institutional Relations and Head of Heritage and Urban Planning in Catalonia and Aragon (1991-1996) at Spanish National Rail Operator Renfe. In the private sector, he has been director of UOC Press and Eureca Media SL, chairman of the Editorial Board of the Observatorio de las Ideas, and founding partner of Global Transport Register SL and Global Line SL.
Mónica Araya is co-founder of Costa Rica Limpia. She will participate on 16th June at the Main Auditorium in the session on New Mobility and Fulfilling the Sustainable Development Goals (SDGs). Born in Costa Rica, she is co-founder of Costa Rica Limpia, a citizen strategy group that works to promote renewable energy and electric mobility. She launched movilidadelectrica.org, one of the first electric mobility platforms in Latin America, that works to educate consumers about electric vehicles. She is a founding member of the Electric Mobility Association of Costa Rica's Electric Mobility Association and vice-chair of the board of directors. She recently joined the Climate Champions team to lead transportation campaigns to accelerate the adoption of zero-emissions mobility, working alongside the High-Level Climate Action Champion for COP26. She was a member of the Steering Committee of the UNEP Emissions Gap Report 2012-2017. She co-chaired the Platform for Low Emission Development Strategies in Latin America and the Caribbean.
Shivvy Jervis is the founder of FutureScape 248 forecasting lab. She will participate on 16th June in the topic-based forum on Economic Development & Regulation in the session on Mobility 5.0: a More Citizen-Centric Approach. As a futurist, she advocates human-led innovation and focuses on the intersection of three vital areas: digital advances, scientific developments, psychology and brain chemistry. The World Economic Forum describes her as "a person with a unique ability to tackle complex issues in such a human way" and by TED Talks as "with a remarkable ability to spot the relevant from all the noise." She is a recognised expert in "tech-for-good" in Europe and one of the leading BAME (Black, Asian, Minority Ethnic) entrepreneurs. She advocates the idea of moving from the current Industry 4.0 to a more human-centred reality – one she calls 'Humanity 5.0'. She examines both the future of business and the economy, on the one hand, and how we will live, move, interact and behave, on the other. She is trusted by more than 200 organisations, including Microsoft, the United Nations, Salesforce, Lenovo and the UK government's digital division.