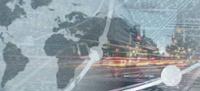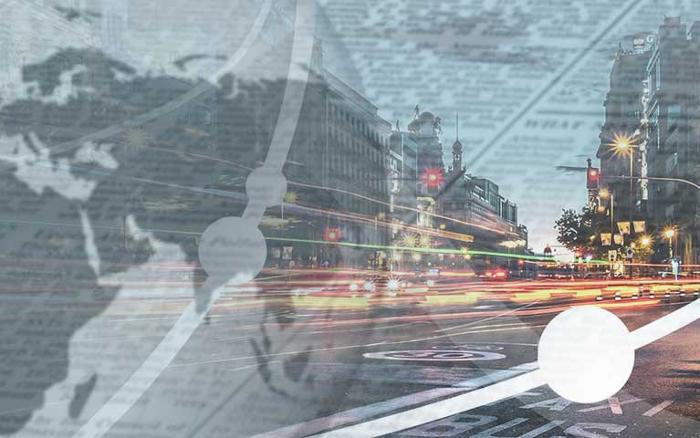 Global Mobility Call: the international platform for presenting new projects and studies on sustainable mobility
Speakers of international renown will present new developments in the different areas of sustainable mobility
New proposals from the data ecosystem, new models of mobility, of urban development, logistics, rural transport, inclusion, and others will be put forth at Global Mobility Call
Global Mobility Call will be held from June 14 to 16 as a platform to present projects--most being European collaborations--and studies and analyses of different stakeholders from different fields involved in the development of sustainable mobility, especially new developments in technological innovation, new solutions, designs, and schemes for a robust, inclusive mobility.
The IFEMA MADRID and Smobhub congress aims to make Madrid the leader of the sustainable mobility ecosystem and contribute to economic recovery and energy resilience needed in the urgent circumstances in Europe today. It will act as a platform for showcasing new proposals on the data ecosystem, new models of mobility, of urban development, logistics, rural transport, inclusion, and other aspects.
The architecture of data, autonomous vehicles, and the role of industry and renewable energies
On June 14, the forum on Technology, Data, and Innovation will host the presentation of the project "GAIA -X: Creation of an open architecture of data in a federated, transparent digital ecosystem to promote innovation" by Jean Francois Cases, Vice President and Associate of the General Council, Intangibles, Value of Data, and R&D at Amadeus. On June 15 it will be the turn for "PASCAL Project: Improving public driving and acceptance of the autonomous vehicle considering new modes and models of mobility" at the hands of Patrick van Egmont, CEO of Luxmobility.
On June 15, the project "5G Mobix: developing the functionalities of the autonomous vehicle through the use of cross-border 5G infrastructures. AEVAC" will be presented at the hands of David Fidalgo, Vice President of AEVAC. That same day, the study "Talent in the automotive industry, key to sustainable mobility" will be presented by Cristina San Martín, Head of Coordination, Projects, and Services at SERNAUTO. On June 16, the CEO of REN21, Rana Adib, will promote "Analysis and perspectives of renewable energies in the energy mix for sustainable transport".
Developments in urban planning and logistics for freight
The New Urban Planning forum on June 14 will promote the project "Urban Planning Developments in the future. Planning urban environments that foster the wellness of its citizens, economic development, and sustainability. New North Madrid" at the hand of its Head of Business Technology, Jorge Serrano. On June 15 will be "The Senator Project: platform for smart, sustainable operation of the urban logistics of cargo and freight" by Breogan Sánchez, coordinator of Smart City Projects at the Fundación Zaragoza Ciudad del Conocimiento.
The benefits of shared mobility
The forum on Economic Development and Regulation on June 15 will present the conclusions of the Mobility Institute's study "Are we making good use of shared mobility?" by Cristián Bardají, head of the Mobility Area at RACC.
Rural mobility and its harmony with nature
The International Transport Forum-OECD study "Innovations for Better Rural Mobility" will be presented at the forum on Future Society on June 15 by Lucie Kirstein, member of the National Science and Engineering Academy of Germany. Presented on that same day will be the project "SMARTA: analysis and solutions for a taut rural transport system in Europe. Demographic challenge, connectivity, and infrastructures" by Brendan Finn, from MemEx and member of the SMARTA Project.
Also presented on June 15 will be "Innovation and development of the capacities needed to articulate a robust system of rural mobility", with the participation of Angelo Meuleman (Inclusion Project; Seppo Ahola (AURORAL Project); Anna Reichenberger (Peripheral Access), and Lei Chen (- DiG - Skara guardian angel). On June 16, Paula Alexandra Rodríguez, specialist in Sustainable Cities at the WWF Colombia, will talk about her project, "WWF: One Planet cities - sustainable mobility in harmony with Nature".
Find out more about Global Mobility Call here.