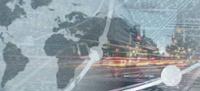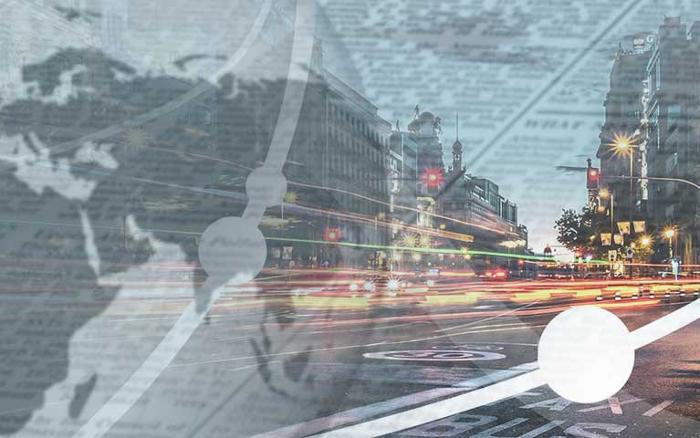 International institutions backing Global Mobility Call
Global Mobility Call will bring together the leading international players in mobility from 14 to 16 June 2022 at IFEMA MADRID.
United Nations and European Union agencies and multilateral organisations are supporting the event, with policies and actions in favour of sustainable mobility.
Various international institutions are lending their support to Global Mobility Call, whose objectives align with these entities' global agenda at intergovernmental, business and social levels, with the shared goal of promoting sustainable mobility, economic development and collective wellbeing.
This major project from IFEMA MADRID and Smobhub, taking place from 14 to 16 June 2022, will serve as an international benchmark to promote a sustainable mobility model, where international leaders from the different sectors involved will contribute their outlooks and proposals for debate and policies with a view to transformation.
The United Nations and Europe - at the forefront of sustainability
Under the umbrella of the United Nations, GMC is being supported by the World Health Organization (WHO). Its cross-cutting approach to urban health, focused on improving air quality, involves health-oriented urban planning and safe mobility. The United Nations Global Compact, meanwhile, incentivises companies to become more sustainable by doing business responsibly and following the principles of the Sustainable Development Goals (SDGs).
The European Commission is also lending its support to GMC. Its actions in this area include the approval of the Efficient and Green Mobility package on 14 December, which supports the transition toward cleaner, greener and smarter mobility within the European Union, in line with the goals of the European Green Deal. This is the Commission's most ambitious set of proposals since the publication of its Sustainable and Smart Mobility Strategy in December 2020. Added to this are the EU's Next Generation Funds, from which the Spanish government plans to allocate €6,667 million to promoting 'safe, sustainable and connected' mobility.
In the same vein, the European Institute of Innovation and Technology (EIT) has developed its outstanding EIT Urban Mobility initiative. This project supports schemes that create more livable urban spaces, promote innovation and transformation to improve quality of life in cities, decarbonise mobility and make the European economy more competitive.
The role of multilateral organisations in mobility
GMC is also backed by the Inter-American Development Bank (IDB), which offers support for governments and promoters of investment projects to improve urban infrastructure and transport systems in Latin American and Caribbean countries. The CAF Development Bank of Latin America has become another driver of sustainable development in the region, as well as a promoter of sustainable mobility solutions for national governments and cities.
Finally, the International Association of Public Transport (UITP) is a global network comprising the main stakeholders in public transport (with over 1,900 members in more than 100 countries), and advocates for sustainable urban mobility that generates social and economic benefits for both cities and people.
GMC - the biggest international platform for the sustainable mobility ecosystem
GMC is a highly ambitious project, embracing various industrial sectors involved in the transition toward more sustainable mobility in Spain and in an international context, including the automotive industry, technology, transport, logistics and connectivity, urban planning, infrastructure management, energy and more, as well as generating networking opportunities and offering a platform for solutions.
The event will include an exhibition area and a conference area for seminars and round tables, and will encompass both in-person and digital participation.
IFEMA MADRID will play host to stands from various institutions and companies in the sector, organised around five thematic and inter-related areas: New Urban Planning, focusing on new urban models for energy efficiency, mobility and citizen-centred connectivity; Economic Development & Regulation, looking at economic momentum from new public-private cooperation schemes, business ecosystems and regulatory frameworks; Sustainable Transportation, addressing challenges in transportation, multimodality and planning, and best-in-class solutions; Tech, Data & Innovation, exploring new technologies in infrastructure, data, automation and new services; and Future Society, presenting a global public agenda to address emerging demographic and social challenges.