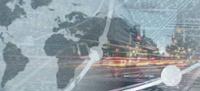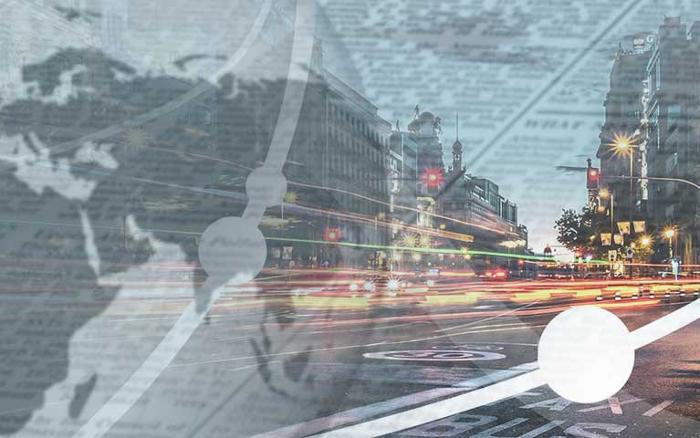 Iberia to be a Global Mobility Call strategic partner
IBERIA and IFEMA MADRID share their commitments to the 2030 Agenda and the Sustainable Development Goals (SDGs) through the congress.
Global Mobility Call will bring together world leaders in the mobility field from 14th to 16th June 2022 at IFEMA MADRID's Trade Fair Venue.
Iberia has become a strategic partner for Global Mobility Call, the congress organised by IFEMA MADRID and Smobhub. The Congress will promote sustainable mobility as the backbone of the social and economic change process, making it an unmissable event for stakeholders and leaders concerned about developing safe, inclusive and sustainable mobility.
The congress will be held from 14th to 16th June. Participation by leaders in the field will help promote it as the foremost event for international sustainable mobility with a business-oriented focus. Iberia has a clear vision and strategy for sustainable growth. It is committed to the 2030 Agenda and the Sustainable Development Goals, making it coherent with the event's primary guiding principles.
Towards More Sustainable Air Transport
Iberia's environmental strategy is based on three pillars: making its fleet and operations more efficient, reducing fuel consumption, and switching to electric vehicles. Its commitment to the ecological transition of aviation also includes collaborating in the research and development of sustainably-sourced fuels.
To make flights more sustainable, the airline is striving to digitalise its services, progressively eliminate in-flight plastics, develop its waste management system and carbon footprint offsetting. These actions are part of its commitment to achieve net zero emissions by 2050 and operate at least ten per cent of its flights with sustainably-sourced fuels by 2030.
An example of this effort is the recent flight Iberia ran in partnership with Repsol on the Madrid-Bilbao route, the first with biofuel produced from waste. This flight improved energy efficiency and reduced atmospheric CO2 emissions by 1.4 tons.
Iberia's R&D programme into low polluting emissions fuels is in partnership with Repsol and Cepsa. It aims to promote the decarbonisation of air transport by exploring biofuels, green hydrogen and greater electrification of processes for aircraft and airport ground service vehicles.
Global Mobility Call: Backed by Prestige and Trade Fair Experience
IFEMA MADRID is internationally renowned for its trade fairs and events with over forty years of experience. It has a long track record in mobility, having promoted a wide range of congresses and fairs with Iberia as its strategic partner.
Global Mobility Call (GMC) is one of its most ambitious projects yet, as it means integrating diverse industry sectors involved in the transition towards more sustainable mobility. Sectors such as automotive, information technology, transportation, logistics and connectivity, urban planning, infrastructure management, energy and others. All these sectors will be networking and collaborating to present sustainable mobility solutions.
GMC will have an exhibition area and a congress area for talks and panel discussions. The face-to-face event (for which thousands of people have already registered) will be complemented with an online platform for participants.
IFEMA MADRID's exhibition halls will house stands by institutions and companies around five themes involved in developments in the sector: Tech, Data & Innovation; New Urban Planning; Economic Development & Regulation; Sustainable Transportation, and Future Society. The aim is to present the main innovations, solutions and a variety of proposals for moving ahead in this transformation by those creating and promoting them.
One of the features of the Congress will be the participation by government and businesses leaders, technicians and academics in talks and panel discussions about the development of sustainable mobility in their respective fields of action.