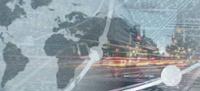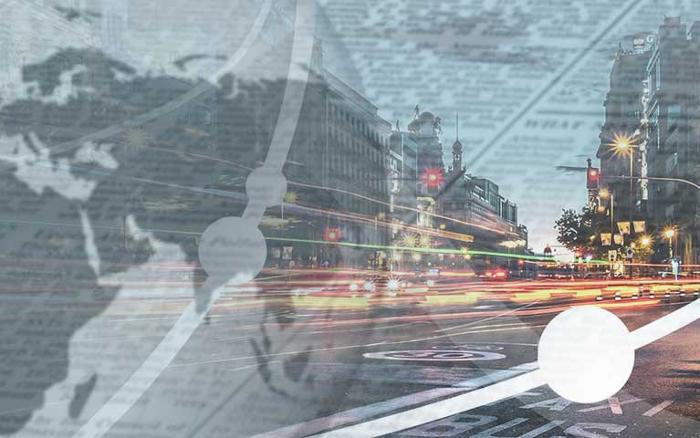 The first Global Mobility Call will have strong institutional support for promoting sustainable mobility
The Ministry of Transport, Mobility and Urban Agenda is endorsing the conference which will bring international leaders together at IFEMA MADRID from 14 to 16 June. The event also has the institutional backing of the Ministry for Ecological Transition and Demographic Challenge, the Community of Madrid and Madrid City Council.
Global Mobility Call (GMC) will take place from 14 to 16 June 2022 with strong institutional support from the Spanish public administrations. This major project from IFEMA MADRID and Smobhub, with the backing of the Ministry of Transport, Mobility and Urban Agenda, will serve as an international benchmark to promote a sustainable mobility model, where international leaders from the different sectors involved will contribute their outlooks and proposals for debate and policies with a view to transformation.
The Ministry of Transport, Mobility and Urban Agenda is leading the project's institutional support, promoting participation in this conference by companies within its structure and boosting their internationalisation among European and international institutions with competences in this area. It will also play an important role in the determination of the conference's content and participants, as well as its financial and technical support.
The Ministry's involvement is in line with its Secure, Sustainable and Connected Mobility Strategy for 2030, 'es.movilidad', with which it aims to respond to 21st-century mobility and transport challenges in Spain. These challenges include the fight against climate change, the emergence of new technologies, population concentration in large cities and the need for investments in infrastructure to provide social benefits in the form of solutions for everyday mobility, digitalisation, intermodality and safety and security.
GMC is also supported by the Ministry for Ecological Transition and Demographic Challenge, which, through the Office of the General Secretary for Demographic Challenge, will coordinate the Rural Challenge. One of the three social initiatives included in the schedule of events, this will focus on mobility as a key element in the development of rural areas in Spain and other countries.
The transversality at the heart of the sustainable mobility model means that 2,000 million euros of European funds from the Recovery, Transformation and Resilience Plan will be managed by this Ministry as part of a development scheme for urban and metropolitan environments.
The Ministry of Industry, Trade and Tourism is also working in coordination with GMC, and its area includes the recently approved Strategic Project for the Recovery and Economic Transformation of Electric and Connected Vehicles (ECV PERTE), which will be financed with Next Generation EU funds.
Other institutions providing institutional support to GMC include the Community of Madrid, with input from several of the organisations that make up its structure. The autonomous government will present its scheme for public intermodal and sustainable transport options, such as its network of buses that run with the support of green technology, plans to incorporate green hydrogen, and its vision for territorial transport networks to translate into greater connectivity for rural areas.
Alongside the regional government, Madrid City Council is another of the institutions supporting Global Mobility Call, through its mobility schemes. One recent example is its sustainable strategy for the Municipal Transport Company, with an investment of 1,001.8 million euros earmarked for 2021-2025, in addition to its Madrid 360 project.
GMC is a highly ambitious project, embracing various industrial sectors involved in the transition toward more sustainable mobility in Spain and in an international context, including the automotive industry, technology, transport, logistics and connectivity, urban planning, infrastructure management, energy and the financial sector, as well as generating networking opportunities and offering a platform for solutions.
The event will consist of an exhibition area and a conference area for holding seminars and round tables, and will encompass both in-person and digital participation.
IFEMA MADRID will play host to stands from institutions and companies in the sector, organised around five thematic and inter-related areas: New Urban Planning, focusing on new urban models for energy efficiency, mobility and citizen-centred connectivity; Economic Development & Regulation, looking at economic momentum from new public-private cooperation frameworks, business ecosystems and regulatory frameworks; Sustainable Transportation, addressing challenges in transportation, multimodality and planning, and best-in-class solutions; Tech, Data & Innovation, exploring new technologies in infrastructure, data, automation and new services; and Future Society, presenting a global public agenda to address emerging demographic and social challenges.
In addition, this project is part of the collaboration agreement between IFEMA MADRID and the Community of Madrid to support the development of companies in the region and the economic and international promotion of Madrid.