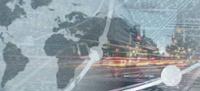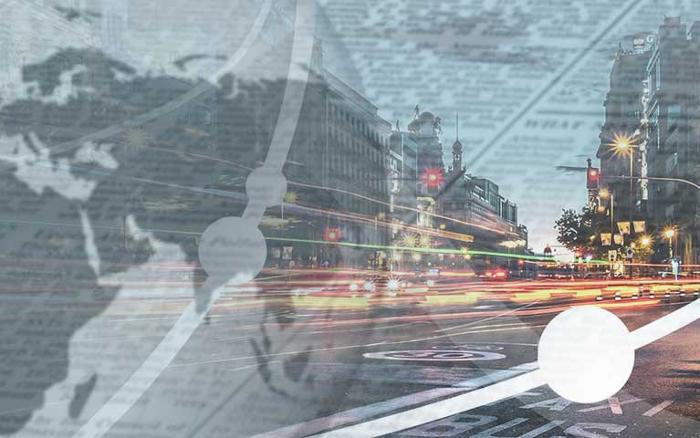 Deloitte sets its sights on a new model of sustainable mobility at Global Mobility Call 2022
Global Mobility Call will bring together the key players in mobility from June 14 to 16, 2022 at IFEMA MADRID.
The professional firm offers a wide range of consultancy on strategy, operations and technology to accompany the mobility transformation process.
The firm Deloitte, which offers a multidisciplinary accompaniment to developing mobility, becomes a Connected Allie to Global Mobility Call, a sweeping project by IFEMA MADRID and Smobhub aiming to make Spain an international leader for all the players involved in developing sustainable mobility.
The event will take place from June 14 to 16, 2022. It will be solidly back by institutions as well as business leaders and associations in the sector who have joined forces to consolidate the sustainable mobility ecosystem, thereby generating positive social, economic and environmental impacts.
Consultancy on strategy, operations and technology in mobility
For Deloitte, mobility is undergoing a transformational and disruptive moment. The key is to take a holistic approach to making a new model of mobility arising from the interaction of the different stakeholders involved in it: the automotive industry, infrastructures, transport, energy, the public sector, and others who will soon join the ecosystem. Only this will contribute to generating wealth and jobs and creating a more sustainable, efficient environment.
Industry, infrastructures and technology--as well as new models that will have an impact on users--need to be approached with shared leadership to turn new mobility into one of the driving forces of transformation in our economy and our society. For mobility to truly become a strategic vector for growth, a global vision for growth is needed that gives a comprehensive analysis of the main challenges involved: from the mobility needs in cities to aspects regarding energy, connectivity, and new business models.
Thus, Deloitte accompanies its clients in their challenges to transform the entire value chain of the mobility sector, offering them a transverse approach capable of addressing any need thanks to its multidisciplinary team of professionals. Its offering in terms of strategy, operations and technology includes services such as corporate transaction, M&A or industrial, restructuring, asset financing, due diligence, consultancy on regulatory matters, technology, and implementation of technology such as IoT, Big Data and analytics, Cloud, cibersecurity, AI, and automation, and others.
Global Mobility Call: Backed by Prestige and Trade Fair Experience
IFEMA MADRID is internationally renowned for its trade fairs and events with over forty years of experience. It has a long track record in mobility, having promoted a wide range of congresses and fairs related to this ecosystem.
Global Mobility Call (GMC) is a very ambitious project, as it means integrating diverse industry sectors involved in the transition towards more sustainable mobility in Spain and worldwide. Sectors such as automotive, information technology, transportation, logistics and connectivity, urban planning, infrastructure management, energy and others. All these sectors will be involved in networking and collaborating to present solutions.
The event will have an exhibition area and a congress area for talks and panel discussions, and the face-to-face event will be complemented with an online platform for participants.
IFEMA MADRID will house stands by institutions and companies around five themes involved in developments in the sector: New Urban Planning will address new urban models for energy efficiency, mobility and citizen-centric connectivity. Economic Development & Regulation will cover economic momentum from new public-private cooperation frameworks, business ecosystems and regulatory schemes. Sustainable Transportation, to address multi-modal transportation challenges, planning and best solutions. Tech, Data & Innovation, on new technologies in infrastructure, data, automation and new services. Future Society will put forward a global public agenda to address new emerging demographic and social challenges.