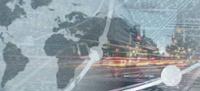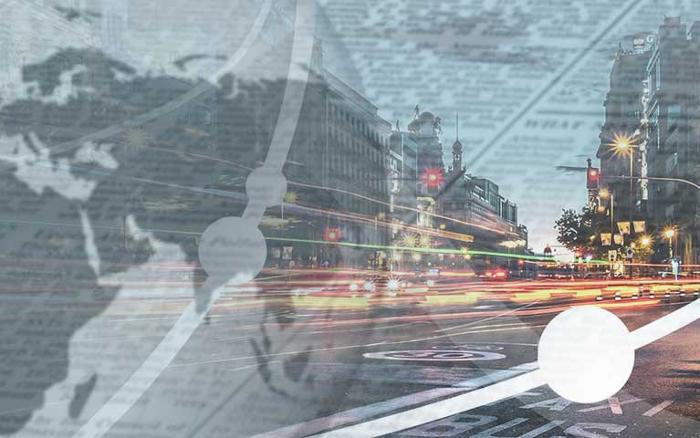 Business participation in Global Mobility Call Is essential to position Spain as an international benchmark for sustainable mobility
IFEMA MADRID and the Spanish Confederation of Business Organisations (CEOE) present the advantages of participating in GMC, a project for economic and social transformation.
The Spanish government's Secretary of Transport & Mobility encourages Spanish companies to take advantage of the drive for sustainable mobility and participate in Global Mobility Call.
The role of business will be fundamental in promoting the development of sustainable mobility. So their participation in Global Mobility Call will contribute to positioning Spain as a global leader and focus of debates, attracting talent and benefits to society that this transformation process involves, said the Secretary-General of Transport & Mobility of the Ministry of Transport, Mobility & Urban Agenda (Mitma), María José Rallo.
The Spanish Confederation of Business Organizations (CEOE) participated this Thursday in the presentation of Global Mobility Call to companies, giving its backing to the initiative by IFEMA MADRID and Smobhub. From 14th to 16th June, the numerous private entities participating in the event and the solid institutional support will help boost its position as a leader in international sustainable mobility.
During her address, Rallo stressed that GMC will have an ongoing role as an international benchmark for promoting sustainable, safe and inclusive mobility that can adapt to future challenges by adopting an ambitious, holistic and cross-cutting approach.
She also stressed that this Congress will take place in a context in which companies are playing a pivotal role in "promoting mobility that is more people-centred, efficient, safe, and sustainable. Mobility that can comply with future regulations, because, despite the present global situation, the urgent goal of decarbonisation is one that we must not give up on."
For all these reasons, she urged CEOE companies and partner organisations to become involved in GMC, especially given the unprecedented investment in transport and mobility that the Recovery Plan (NextGenerationEU funds) will mean, in which companies have an essential role to play.
José Antonio Magdalena is head of Mobility, Infrastructures & Concessions at the CEOE's Department of Digitalisation, Innovation, Trade & Infrastructures. He reaffirmed his association's commitment to Global Mobility Call as a major event with a European and global scope, in which business participation will be vital.
In his address, he stated that the Congress will not focus only on transportation but has a broader vision that is essential at a time when mobility is undergoing changes in user habits and industrial processes, presenting new solutions and opportunities. "We believe that the structure of Global Mobility Call is ideal and that it will become a permanent international benchmark," he emphasised.
Global Mobility Call's director, David Moneo, highlighted that the Congress is taking place at the "opportune moment, as society undergoes changes in mobility, and industry transforms itself, and society demands new ways of moving around."
"We still have time to create innovative and ambitious projects, at this moment of great opportunity with almost €20 billion of Recovery Funding for this industry, to encourage public-private partnerships and launch NextGenerationEU funds", he noted.
Meanwhile, the Congress's marketing manager, Felix Perez-Fajardo, gave attendees the details of the different participation schemes and platforms Global Mobility Call has created to encourage networking during the year with the other mobility ecosystem agents.
The Largest International Platform for the Sustainable Mobility Ecosystem
Global Mobility Call (GMC) is a very ambitious project, as it means integrating diverse industry sectors involved in the transition towards more sustainable mobility in Spain and worldwide. Sectors such as automotive, information technology, transportation, logistics and connectivity, urban planning, infrastructure management, energy and others. All these sectors will be involved in networking and collaborating to present solutions. It has strong institutional backing led by the Ministry of Transport, Mobility & Urban Agenda. King Felipe VI is its Honorary President.
The event will have an exhibition area and a congress area for conferences and panel discussions.
It will have five main themes for forums covering the sector's development and around which the exhibition spaces for institutions and companies will be distributed. New Urban Planning will address new urban models for energy efficiency, mobility and citizen-centric connectivity. Economic Development & Regulation will cover economic momentum from new public-private cooperation frameworks, business ecosystems and regulatory schemes. Sustainable Transportation, to address multi-modal transportation challenges, planning and best solutions. Tech, Data & Innovation, on new technologies in infrastructure, data, automation and new services. Future Society will put forward a global public agenda to address new emerging demographic and social challenges. There will be a digital platform open to GMC participants to complement the face-to-face event.
In addition, the first edition of Global Mobility Call will be held under the support of the Community of Madrid, within the collaboration agreement signed with IFEMA MADRID, for business support and economic and international promotion of the region.