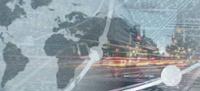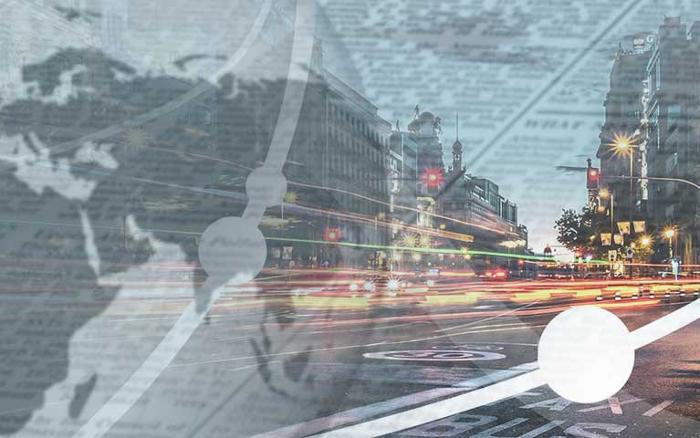 Global Mobility Call Is Here: An Ambitious Project to Lead International Sustainable Mobility from Spain
Global Mobility Call will be held from 14th to 16th June 2022, organised by IFEMA MADRID and Smobhub. This event aims to become an international benchmark and make Madrid and Spain the place for debate and implementation of sustainable mobility policies, with a cross-cutting vision of all the economic and social sectors it affects
The project is sponsored by Spain's Ministry of Transport, Mobility and Urban Agenda and was presented today by the Minister, Raquel Sánchez, together with José Vicente de los Mozos, Chairman of the Executive Committee of IFEMA MADRID, and David Pérez, head of the Transport and Infraestructure Department of Madrid Regional Government
The event will have a multi-sector approach and encourage a debate that focuses on people, with the ultimate goal of achieving a cleaner, safer and more inclusive society.
IFEMA MADRID and Smobhub present one of the biggest and most ambitious trade fair and congress projects since the events industry came to a standstill due to the pandemic: Global Mobility Call is an event that will be a call to action for a sector of strategic importance in the present scenario. It will feature participation by leading speakers, institutions and international companies. The initiative revolves around these thematic blocks: Tech, Data & Innovation; New Urban Planning; Economic Development & Regulation; Sustainable Transportation; and Future Society. It will take place from 14th to 16th June 2022 at the IFEMA MADRID Exhibition Centre, with the support of the Ministry of Transport, Mobility and Urban Agenda of the Government of Spain.
Sustainable mobility —a multi-sector discipline with a significant economic and social impact— is becoming increasingly important. In this context, Global Mobility Call has a prominent place: leading the change process and helping to bring together the development of all the niches involved in this transformation. The event will strengthen the positioning of sustainable mobility as the backbone of the change process, in line with the objectives of the European Union, the demographic challenge, Agenda 2030, economic momentum, connectivity, digitalisation, Zero Emissions and Next Generation.
Ambitious Project with a Vocation for Leadership
This project aims to position Madrid and, consequently, Spain as the international sustainable mobility hub, to make it an ideal place for attracting investment and talent. In this way, Spain's future mobility ecosystem can be a pioneer in linking fintech with mobility, managing connected and digital transport infrastructures, linking smart mobility and tourism, and big data and blockchain for intelligent transport.
Its holistic approach will act as a cohesive force between the sectors involved (automotive, construction, urban planning, technology, transport, logistics, retail, energy, finance, connectivity, legal, and infrastructure, among others), making people the focus of debate, and providing solutions to transform the world we live in. Global Mobility Call will be the meeting point for sustainable mobility and all the actors and sectors involved in the ecosystem. Its ultimate goal is to achieve a cleaner, safer and more inclusive society.
In this respect, the industry association ANFAC has published a survey that reveals that, by 2040, this market will add another €310,000 million to annual turnover in Spain and create between 860,000 and 1.4 million jobs, representing 5% of Spain's annual GDP.
Trade Exhibition and Congress Area
Global Mobility Call will be held using a face-to-face and digital hybrid format, combining an exhibition area, a congress area for presentations and panel discussions, and an online platform.
The exhibition area will have stands for institutions and companies focusing on five interconnected themes, including: Tech, Data & Innovation, addressing aspects such as decarbonisation, automation, connectivity or services for shared mobility; New Urban Planning, about developing new urban models to encourage more sustainable mobility; Economic Development & Regulation, dealing with aspects such as new business models and new value chains, and in-depth coverage of regulatory and legislative aspects; Sustainable Transportation, with urban transport, multimodality, transport and infrastructure planning, as well as logistics flows; and Future Society, around the central theme of the 2030 Agenda goals.
In a large auditorium, the congress area will host the main international speakers from business, government and universities, with keynote speeches and discussion forums about the global development of sustainable mobility.
The event will also include three major inclusive social initiatives with a separate identity, which may even take place at venues other than Madrid. These are: New Generation Congress, giving a platform for young people under 35; the Rural Challenge, dealing with mobility as a critical element in the development of rural areas; and New Economy about boosting the scalability of companies in Europe (start-ups and scale-ups).
In addition, Global Mobility Call will have an online platform available all year round, connecting the different actors in the sustainable mobility ecosystem around the world.
Major Government and Business Support
Global Mobility Call is sponsored by Spain's Ministry of Transport, Mobility & Urban Agenda, with the support of other agencies and institutions, including the Ministry of Industry, Trade and Tourism, the Ministry for Ecological Transition, through the General Secretary for Demographic Challenge, the Madrid Regional Government and Madrid City Council.
In addition, associations such as AER, ANFAC, ANESDOR, CEOE, the Consejo Superior de Colegios Oficiales de Arquitectos (Council of Official Architects' Associations), CONFEBUS, SERNAUTO and UNO, among others, and large international companies such as Alsa, Cabify, Iberdrola, Iberia, Mapfre, Metro de Madrid, Paradores, Renault Group, Renfe, Santander Consumer Finance and Uber, which will become partners and drivers to progress and develop this ambitious project.
Find out more about Global Mobility Call.
About IFEMA MADRID
IFEMA MADRID is the leading trade fair operator in Spain and one of Europe's largest. Over more than forty years, it has hosted more than 2,100 trade fairs, congresses and events, with 760,000 participating companies and 100 million visitors. Its business directly impacts the Madrid Region (€5,104 million in 2019) and creates nearly 40,000 jobs in the region.
About Smobhub
Smobhub is a company that designs and develops mobility, technology and sustainability projects. It aims to bring cohesion to the sustainable mobility ecosystem. It offers its clients -businesses and government agencies- value-added services to accompany them during the transformation, growth, investment phases, or developing strategic plans.