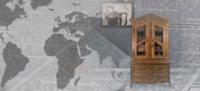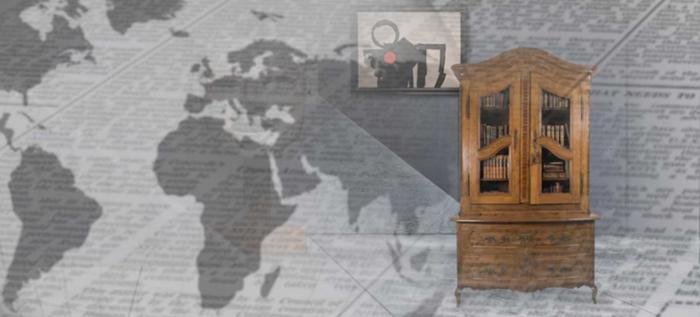 FERIARTE 2019, a date with the Renaissance for everyone
Madrid will again become the epicentre of art and antiques, with a new edition of FERIARTE, which this year pays tribute to the Renaissance. From the 16 to 24 November, Hall 4 at IFEMA will be the showcase for thousands of exclusive pieces presented by 80 antique dealers and art galleries. Exceptional objects for collectors and art devotees, who will be able to admire from a female nude signed by the impressionist painter Pierre-Auguste Renoir, to a mummy's head from Imperial Egypt.
Numerous antique dealers will show the best selection of their collections. There is something for everyone: from Golden Age furniture and decorative art, to Louis XVI-style decorative objects, collections and jewels, including Art Deco, Art Nouveau, Edwardian, turn-of-the-century Alphonsine art, to archaeological pieces, Tribal, Pre-Columbian and Oriental Art.
Additionally, there will be art galleries offering contemporary paintings and sculptures by renowned artists. We will see works by, among others, Miquel Barceló, Rafael Canogar, Joan Miró, Antoni Tàpies, Salvador Dalí, Manolo Valdés, Eduardo Chillida, Jorge Oteiza, Menchu Gal and Darío de Regoyos.
The quality of the content is the best enticement to bring in collectors, professionals, decorators, interior designers and art and antique fans, to an event that this year has a new feature: Tuesday 19 November will be collector's day, with an open house and free entrance to the trade fair.
Feriarte will again be hosting #YouArt, aimed at people who are beginning in their collection journey, with pieces priced under €5,000. There will also be presentations aimed at the younger public, organised in collaboration with the Master's in Art Market Management from the University Rey Juan Carlos, whose students will also be led on guided tours of the trade fair.
In addition to the stands themselves, references to the Renaissance can be found in the programme of activities, which will be offering visitors interesting content on the art market, provided by professionals in the subject.
One of the outstanding conferences during this edition will be by Mr. Lorenzo de' Medici, 16th direct descendant of Lorenzo the Magnificent, who will talk about the Renaissance, the contribution made by the Medici family to art and their relation to Leonardo da Vinci. There will also be a lecture on the perfumes of the Renaissance, among others.
FERIARTE, which this year sees its 43rd edition, is Spain's only art and antique trade fair and is an ideal area for international collectors to take advantage of the business opportunities afforded by the event.
Organised by IFEMA, the Antique and Art Galleries Fair will be held from 16 to 24 November in Hall 4 at IFEMA, from 11.30 am to 8.30 pm.