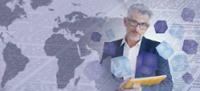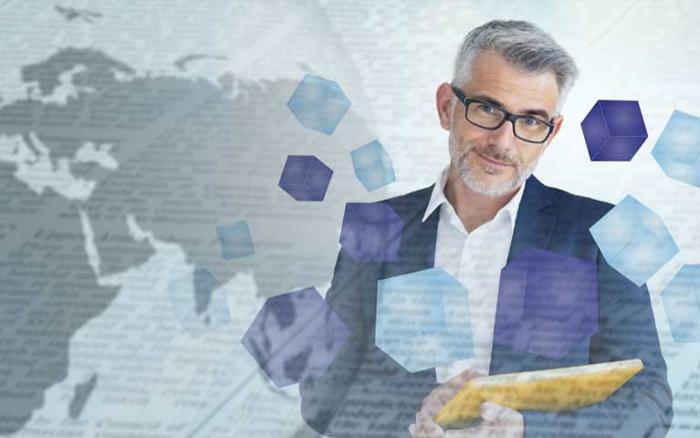 85% of space for UNIBIKE has been allocated with 92 participating companies
The Fair will take place from 19 to 21 September at Feria de Madrid

The leading brands have confirmed their involvement in the Bicycle Fair

The space contracted to date exceeds the total area occupied by EXPOBIKE and FESTIBIKE 2013



A total of 92 companies have so far confirmed their participation in UNIBIKE, the Bicycle Fair, organised by IFEMA and AMBE and promoted by Last Lap and Expobike Solutions, which will take place from 19 to 21 September at Feria de Madrid. This means that with five months still to go before the event gets underway, 85 por ciento of available space has already been contracted, underscoring the sector's unequivocal backing for this new event that will transform Madrid into the hub of the bicycle industry. Moreover, contracted space already exceeds the total area occupied by Expobike and Festibike 2013.
UNIBIKE is therefore fast becoming the top industry gathering for both professionals and the general public. The first day, Friday, 19 September, will be dedicated to industry professionals, while on Saturday and Sunday (20 and 21 September) the event will be open to the general public. Visitors will have the opportunity to enjoy a comprehensive overview of the sector, with an offering ranging from the leading brands in the design and manufacture of bicycles, clothing and fashion, components and accessories, running, swimming, cycle touring and cycling-related technology and biomechanics through health and nutrition, competitions and clubs to the presence of official bodies, federations and media.
This exhibition area will be combined with the Festibike programme, which will feature a wide range of activities, exhibitions, tests and competitions for all interest groups, making UNIBIKE an active, participatory and dynamic event encompassing all cycling disciplines.
CONFIRMED LIST OF PARTICIPATING COMPANIES
(as of 08 April 2014)
ABUS IBERICA
AGUESPORT, LDA
ALPCROSS AND DT SWISS
AMBE
BH BIKES
BICICLETAS ESTEVE, S.L.
BICICLETAS MONTY S.A.
BICICLETAS Y MOTOS ELECTRICAS, SA
BICIMAX ARTIGOS DESPORTIVOS L.D.A. (FOX)
BIIWHEEL HOLDING, S.L.
BIKE OFFICE, S.L.
BIKECULT
LANZAROTE INTER-ISLAND COUNCIL
CANNONDALE
CANYON SPAIN
CAT MARKETING S.L.
CATLIKE SPORT COMPONENTS, S.L.U,
CBK-CARBONBIKES
CDC SPORT
CEEPO
CETELEM
CHIMOBI - URBAN FIX STYLE
COLUER BICYCLES
COMET
COMPEX
MADRID REGIONAL GOVERNMENT
DEPORTICA, S.L.
DERBY CYCLE
EBIKE75
E-BIKER SPAIN, S.L.
ENDURA LTD
MADRID CYCLING FEDERATION
FELT GMBH
FOSSIL NATURA, S.L.U.
GIANT EUROPE BV
GOBIK
GURPILAN
INFISPORT
J. ESTELLER S.L.
JAIME LLORENTE, S.L.
JETS MARIVENT
JOHNSON HEALTH TECHNOLOGIES IBERICA, S.L.
KARIKREA, S.L.
KEEWAY MOTOR ESPAÑA, S.L.
KTM FAHRRAD GMBH
LEONET SERVIS
MACARIO - SHIMANO
MAGIC WAY BIKE
MANUFACTURAS GES, S.A.
MAVIC SAS
MIBAN
MMR BIKES
MMR BIKES
MOTOR DEALER
MTBL PARTS
NUTRISPORT, S.A.
ORBEA
GRAN CANARIA TOURISM BOARD
PHYSIORELAX
PINARELLO ESPAÑA, S.L.
PIVOT PRO-SPAIN/SMART BIKES
POLAR
PUNTO BIKE
PUNTO GCSSPORT, S.L.
QÜER/KROSS/ISOSTAR
RACING COMPONENTS, S.L.U
RESNOVA IBERIA, S.L.
ROMA 40 - ALPINA
ROSE VERSAND GMBH
ROTOR - BIKEMOTIV
SANTINI MAGLIFICIO SPORTIVO SRL
SCAM
SCOTT ESPAÑA
SIKER,S.L.
SPECIALIZED ESPAÑA S.L.
SPIUK SPORTLINE, S.L.
SPORTLAST BY MEDILAST
SSCAR CARBON WHEELS
TAMALPAIS, S.L.
TEAM BIKE S.L.
TECHBIKE ACADEMY
TOWCAR
TREK BIBYCLE, S.L.
UNIBIKE - ESCENARIO
V.G. MOBILITY TRADE, S.L.
VELO-CITY OUTDOOR
VIC SPORTS AFERS SL
VICTORY ENDURANCE
VITORIA BIKES
VITTORIA SPA
WINORA GROUP
YAMIMOTO - VIENENBICI
Name: UNIBIKE, the Bicycle Fair
Event held: Annually
Target audience: Trade and general public
Dates: From Friday 19 to Sunday 21 September 2014
Venue: Feria de Madrid
Promoted by: Expobike Solutions and LAST LAP
Organisers: IFEMA and AMBE