If you've been to Madrid and you haven't been to WAH, you haven't been to Madrid.
Buy your ticket for WAH Madrid
Come and live a unique experience!
Come and live a unique experience!
WAH, the immersive music event combining music and gastronomy
WAH Madrid, a unique musical and gastronomic show in which you will be the star.
With a disruptive format and sensational staging, the best musicians and the most prodigious voices of the moment, including winners of The Voice, perform alongside singers and dancers from The Lion King, The Phantom of the Opera and the great Broadway productions.
This stunning new format for all audiences is set to become the biggest show of the century and the best entertainment destination in Europe for both national and international audiences, tourists and businesses.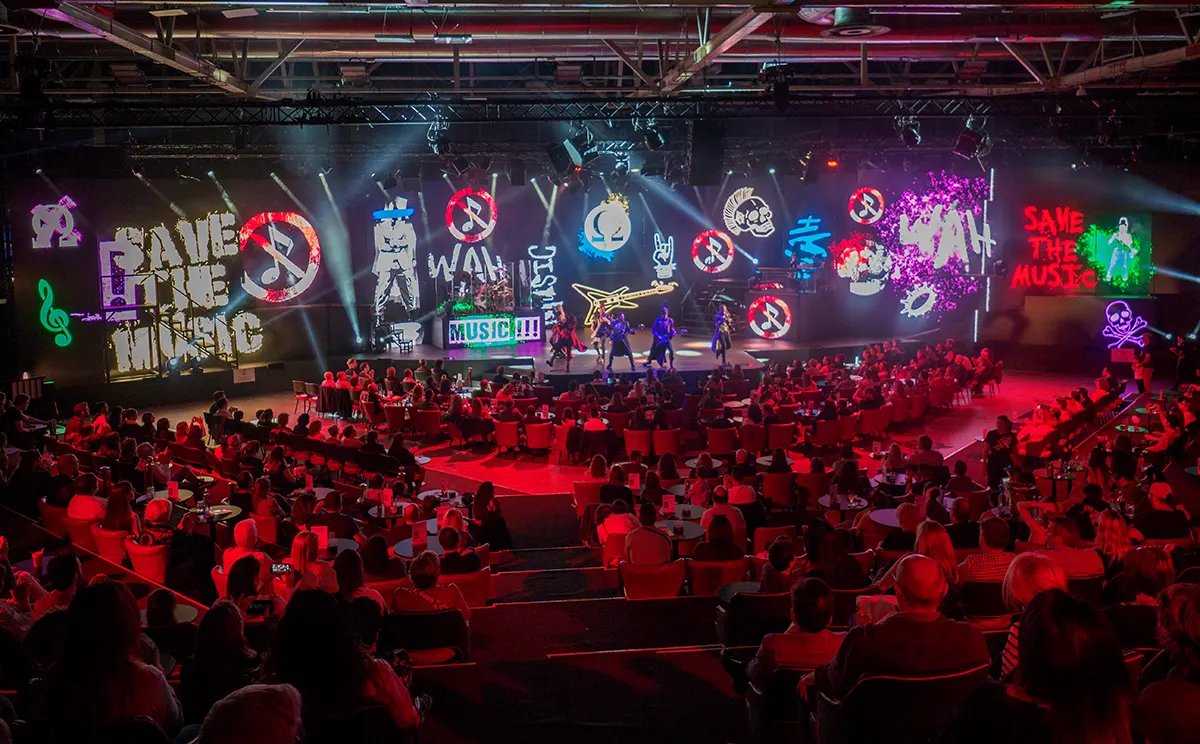 Spectacle, fun and an epic end to the festival
Is it possible to fuse musical talent with the most impressive gastronomic experience ever seen in a show that brings together fun and emotions, and culminates in a great party for everyone? The answer is yes. WAH Madrid incorporates as part of the show a WAH Food Hall of more than 2000m2 with 12 gastronomic stations with Show Cooking, in a culinary journey through the flavours of the five continents, with performances and live performances. Delicacies brought directly from the best gastronomies of the world. Music, fun and an epic finale that culminates in the perfect place to have a drink or a cocktail in the style of the best nightclubs in New York.
They banned the music... and we turned it into the world's most spectacular show.
Come and enjoy the best WAH experience with your family!
Buy your tickets and let your children have fun with us. During Saturday and Sunday morning sessions, we invite your little ones up to 12 years old to enjoy our attraction!
Take advantage of this unique promotion and enjoy a day full of emotions at WAH.
Don't wait any longer, buy your tickets now and experience family fun!
(Promotion not valid for schools).
IFEMA MADRID LIVE
A benchmark in the capital for music, shows and all kinds of leisure events.
A programme open to all audiences, a stage environment with the highest sound quality and proximity to the show.
Don't stay at home and come and enjoy all the shows that await you at IFEMA MADRID LIVE.
Find out about all the artists and ticket sales.