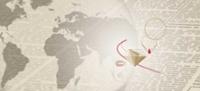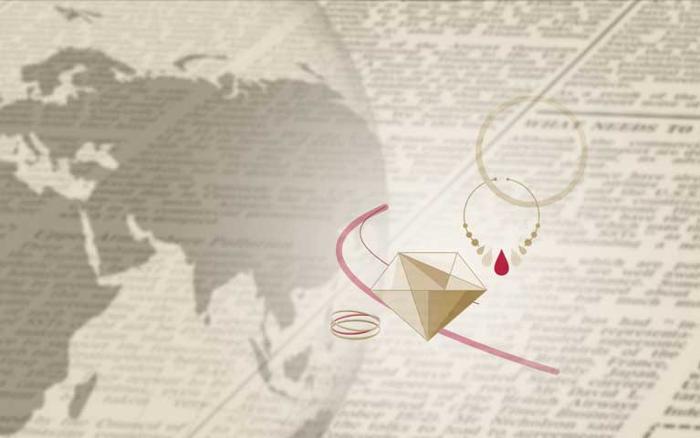 Madridjoya Brings Together the Main Trends in Jewellery for the Spring-Summer 2020 Season
MADRIDJOYA| From 6th to 9th February 2020: Hall 6 of IFEMA
Madridjoya, the leading trade event for the jewellery sector will bring together from 6th to 9th February the latest new proposals for the Spring-Summer 2020 season in fine jewellery, casual and fashion pieces, watches and silver pieces, as well as innovative proposals for the campaigns for the upcoming key dates such as Valentine's Day, Mother's Day, and weddings, baptisms and communions.
Gold and Precious Stones
Fine jewellery brands will be presenting collections designed for great occasions and the main protagonist will be yellow and rose gold, as well as round or baroque pearls that soften the seriousness of any look, and precious gems in a wide variety of colours.
MadridJoya will bring together the latest proposals from renowned fine jewellery brands such including Bustinza Joyas, Generoso Gioielli 1970, Hermanos González Muño, Novecentonovantanove, Manuel Ruso Jiménez, Más Gemas, Obrero Joyeros, Opla, Ourobrilho, Rafael Rodríguez Galliot, Sodo Miglori, Sucesores de Simón Franco, Vicente Manzano Calderón, 300 Kilos Joyeros, Juan Luis Sánchez Jiménez, and S‑Unit, and more.
Designs in Silver
Silver is once again very much present in many of the collections presented at the Fair. On this occasion, rhodium-plated and enamelled silver in very bright colours, gold plate, chains and bracelets with casual lines, semi-precious stones, zircon stones and tinted crystals, sports watches for men and women are some of the proposals presented in this edition. And also the continuing fashion for personalized jewellery, such as pendants with initials or names. Elongated earrings continue to be very successful, especially ones with several fine parallel chains. In short, a wide range of national and international companies and designers such as AS&AS-AS de Plata, Hijos de Alfonso Román, Hiper Plata, LineaArgent, Luxenter, Glamour 925, Luan Perla, No Solo en Plata, Oso Plata, Promojoya, Sal Roja, and many more.
Cordoba's Modern Handmade Jewellery
Cordoba's jewellery is also present at MadridJoya with its latest collections. The highlights include pieces with very modern and minimalist designs, without forgetting more elaborate materials such as traditional filigree. Jewellery that has been popular for many years by companies of the stature of 300 Kilos Joyeros, Hijos de Alfonso Román, Hiper&Plata, Hermanos González Muñoz, Manuel Ruso Jiménez, No Solo en Plata, Obrero Joyeros, Rafael Rodríguez, and more.
Time for Watches
Once again, MadridJoya offers the latest proposals in men and women's watches. Among other novelties, the Ayserco Group presents its Aviator Watch collection. This firm is also showing its AIRBUS limited Edition A-400 CENTENARY, an exclusive model with a unique dual movement that automatically incorporates Zulu time (used in aviation for the 25 time zones). They also offer a beautiful collection of women's watches that pays tribute to the MORRIS MINOR car model.
The Auxiliary Industries Segment, Essential for Jewellery Companies
Madridjoya offers a wide range of new developments and solutions in the Auxiliary Industries sector. Companies that offer a wide range of solutions from advanced security systems to state-of-the-art manufacturing technologies, the latest integrated management software, and the latest fashions in packaging, among other proposals. The latest innovations are presented by leading companies working in this segment including Condevera, Innovaline, M&R Tools and Novobox.