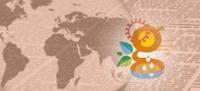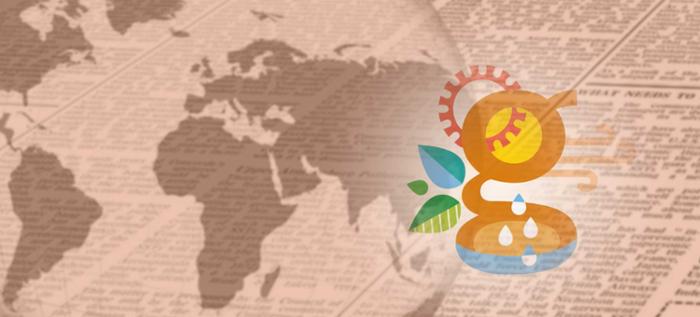 GENERA MÉXICO, presented at GENERA 2022
15 June 2022
The presentation of the first International Congress on Sustainable Energy and Environment, GENERA MEXICO, took place on 15 June, within the framework of the International Energy and Environment Trade Fair, GENERA 2022, organised by IFEMA MADRID at its Trade Fair Centre, which is celebrating its 25th event until the 16th. This is an initiative of the Madrid trade fair institution itself, in collaboration with the Monterrey International Business Centre, CINTERMEX, which will be held
GENERA MEXICO 2022 will have the institutional support of the Nuevo León Energy Cluster; the Nuevo León Ministries of Economy, Environment and Tourism; as well as the Monterrey Convention and Visitors Bureauy.
The event was attended by Jaime de la Figuera, International Director of IFEMA MADRID; Lola Gonzalez, Director of GENERA, Edgar Medina, Event Development Manager of CINTERMEX and Ana Sanchez-Terán, Head of International Projects at IFEMA Madrid.
The Director of GENERA, Lola González, highlighted the success of GENERA 2022, which has brought together around 260 companies and expects to receive more than 15,000 professional visitors, and which over its 25 events, has established itself as the leading trade fair for the renewable energy industry, with great growth potential. The show is perfectly aligned with the major goals that this important economic segment has been working towards.
Meanwhile, the International Director of IFEMA MADRID, Jaime de la Figuera, referred to the opportunity of transferring a successful experience such as GENERA to the American country, in close collaboration between the two trade fair organisations, which will ensure the success of this initiative. His speech was accompanied by the presentation of the Fair by the head of International Projects, Ana Sánchez-Terán.
As CINTERMEX's Event Development Manager, Edgar Medina, emphasised, this opportunity was guaranteed by the suitability of the venue that will host GENERA MEXICO 2022, in Monterrey, an industrial city par excellence, in a very propitious environment for renewable energies, and barely 200 kms from the United States, a country with which they maintain close commercial relations. He also confirmed the firm commitment of the authorities of the State of Nuevo León to the Fair. In short, the new event will represent a magnificent opportunity for companies to do business.
Medina also referred to the commitment to this new initiative of the main players in the sector, including the more than 60 companies in the Cluster. This will contribute to the success of an event that will have exhibition space, with the latest technological innovations of the companies, and an area for discussion and review of current events in the sector, through its International Congress, which will be attended by top-level speakers.
Further information: www.ifema.es/genera.
Carolina Vega Colina
Hermes Comunicación
+52 (55) 8672 2609
@vegacolina
Social media profiles:
https://www.facebook.com/FeriaGenera
https://twitter.com/FeriaGenera
https://www.instagram.com/feriagenera/?hl=es
https://www.youtube.com/user/feriagenera
https://es.linkedin.com/company/feriagenera
#genera2022