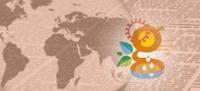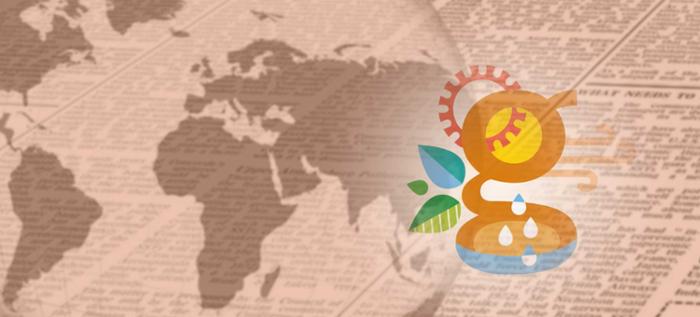 GENERA MÉXICO will be held from the 8th to the 10th of November 2022
November 8 to 10, 2022
Organised by IFEMA MADRID and CINTERMEX, in the Mexican city of Monterrey
Initially planned to take place in September, GENERA MÉXICO has finally confirmed the dates of its first edition, which will be held from the 8th to the 10th of November at the CINTERMEX fair complex in the Mexican city of Monterrey. This new project, organised by IFEMA MADRID and the Monterrey International Business Centre, CINTERMEX, promises to be an important event for the development and expansion of renewable energies.
With this new event, IFEMA MADRID brings to Latin America the successful model of its International Energy and the Environment Fair, GENERA. As its Director, Lola González, reminded us during the closing ceremony of its most recent edition, "the fair now begins a new phase of expansion after 25 years contributing value and knowledge to companies in the energy sector, with over 25,000 professional visits and 260 participating entities, which has helped to position it as the leading fair in the renewables sector in southern Europe".
According to Jaime de la Figuera, International Expansion Director of IFEMA MADRID, "GENERA MÉXICO is born at a propitious time, worldwide, for the development of renewable energies, with the assurance that comes from a proven track record and the know-how and close collaboration of CINTERMEX".
With the presence of experts, academics and specialist companies from around the world, the event will address the new aspects of energy generation and efficiency, as well as financing programmes for new energy alternatives, the distribution of solar energy, cooling and lighting, and construction certifications.
The change of dates of this first edition of GENERA MÉXICO, which has now been confirmed, is in order to better serve the interests of the exhibiting companies, to enable them to get the very most from their participation in the Fair. It represents a unique opportunity for companies in the sector to discover the new trends, find out more about the regulatory framework, and build social capital in order to generate new strategic business opportunities.
"GENERA MÉXICO 2022 will undoubtedly be a reference for everything related to energy, not only for Mexico but throughout Latin America, as it will feature the leading specialists in the matter, who will address the many different aspects and trends in the sector, such as solar energy, wind power, hydro-electricity, lighting, distribution, storage, etc.", says Gonzalo Escámez, CEO of CINTERMEX, adding that "anyone who wants to learn about this industry should attend this event".
This first edition of GENERA MÉXICO 2022 is expected to attract very considerable investments for Mexico, generating thousands of direct and indirect jobs.
For more information: www.ifema.es/genera.
Carolina Vega Colina
Hermes Comunicación
+52 (55) 8672 2609
@vegacolina
Profiles on social networks:
https://www.facebook.com/FeriaGenera
https://twitter.com/FeriaGenera
https://www.instagram.com/feriagenera/?hl=es
https://www.youtube.com/user/feriagenera
https://es.linkedin.com/company/feriagenera
#genera2022