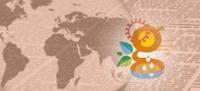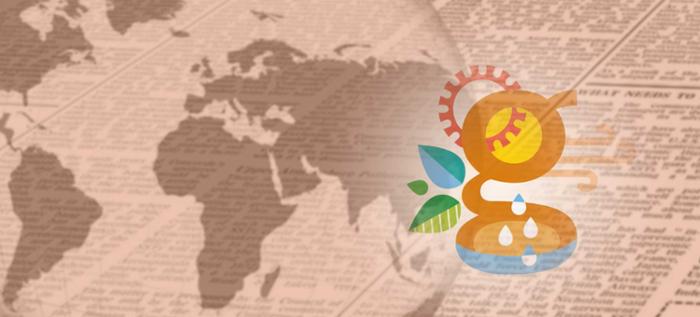 GENERA MÉXICO analyses innovation in the Energy sector
November 10, 2022
During the Conference, the first edition of the GENERA MEXICO Fair which is to be held in Monterrey from 7 to 9 November 2023 was announced
On 10 November, the Recinto Ferial del Centro Internacional de Negocios Monterrey, CINTERMEX, in Monterrey, hosted the GENERA MEXICO Conference, where experts in the energy sector shared experiences and perspectives on the sector at an international level. Organised jointly with IFEMA MADRID - which also organises the International Energy and Environment Fair, GENERA, which has a long history in Spain, and CINTERMEX, the conference served to announce the first edition of the GENERA MEXICO fair, which will be held in the same space, from 7 to 9 November 2023
In the meeting, which was supported by the Monterrey Convention & Visitors Bureau (OCVM), the present and the future of the energy sector in Mexico was debated, with sights set on potential investors, from the markets most of interest, and with participation from bodies such as the Spanish Chamber of Commerce; the Mexican Photovoltaic Industry Association; the Spanish Solar Photovoltaic Association, the Mexican Association of Energy Efficiency Companies, Caraiva & Pech Consultancy Group; CE Neutral; CO2 Neutral: ESRON; Naturgy; Acciona and the Directorate for Energy and Mining Development of the Ministry of Economy of Nuevo León.
At the GENERA MEXICO Conference, the most important issues for the energy sector in Mexico were explored, with particular emphasis on clean energy alternatives, energy efficiency and innovation in electromobility.
The Commercial Director of CINTERMEX, Lisette Sierra, expressed her satisfaction with the convening of this conference, which contributes to understanding the challenges facing the energy sector in the near future, while offering companies the keys to improve their processes. Sierra also stressed that this conference is "the best preview of the GENERA MEXICO 2023 Fair, which, with the collaboration of our partners at IFEMA MADRID, will contribute to the revitalisation of our industry!"

"We intend GENERA MEXICO to become the main forum for debate on the energy sector in Mexico and a professional meeting place where knowledge and experiences can be shared, and where business and new development channels can be generated", said Jaime de la Figuera, Director of International Expansion at IFEMA MADRID. "With Genera Mexico we want to bring to this country, with which we have so many ties, a model of success in Spain, and contribute to the promotion of an industry that is in good health", he concluded.
The next event for the sector will be GENERA MEXICO - from 7 to 9 November 2023 - which will bring to that country the successful model of GENERA, an event that has been held in Spain for more than two decades and has established itself as the leading trade fair for the sector in southern Europe. More than 4000 professionals related to the energy efficiency and renewable energy sectors are expected to attend GENERA MEXICO 2023 from all parts of Ibero-America.
More information:
About IFEMA MADRID
IFEMA MADRID is the leading trade fair operator in Spain and one of the most important in the world. In its more than 40 years of history, the Madrid institution hosts around 900 events every year, including fairs, congresses, music and leisure events, as well as promoting some of its most important trade fair projects to other countries around the world. Thanks to all this, IFEMA MADRID's activity generates an annual economic impact of more than 5.1 billion euros in the Community of Madrid, as well as generating more than 39,000 jobs.
About CINTERMEX Monterrey
El Centro Internacional de Negocios de Monterrey, CINTERMEX, is currently considered to be a symbol of the City of Monterrey for its contribution to business development in this municipality. It hosts more than 1200 events each year from congresses and meeting to trade and specialist exhibitions, as well as welcoming more than 4 million visitors each year.
Press officers:
María Almendra Rivera

arivera@cintermex.com

8117999001

Hugo Palancares Pérez

hugo_palancares@yahoo.com.mx

info@hermescomunicacion.mx

55 9195 3131 mobile
For more information www.ifema.es/genera.
Social media profiles:
https://www.facebook.com/FeriaGenera
https://twitter.com/FeriaGenera
https://www.instagram.com/feriagenera/?hl=es
https://www.youtube.com/user/feriagenera
https://es.linkedin.com/company/feriagenera
#genera2022