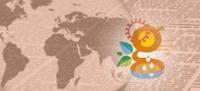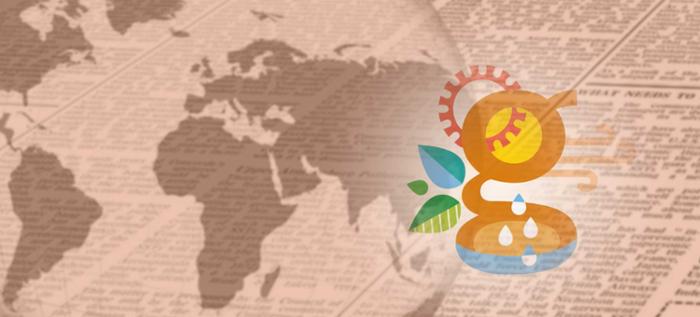 Genera will hold its next edition from the 5 to 7 February 2020
New dates that place the Trade Fair at a moment of growing opportunities for the renewable energies and energy efficiency sector. In alignment with Sustainable Development Objectives and with the current challenges faced by the sector, the Energy and Environment International Trade Fair begins a new period, with the slogan "Integrating energies for a sustainable future" Sustainability, Innovation and Business are the strategic themes for this edition which, organised by IFEMA and in collaboration with the IDAE, will be held at Feria de Madrid.
IFEMA and the GENERA Organising Committee have decided to bring forward the next edition of the Energy and Environment International Trade Fair, to the 5 to 7 February 2020. These new dates will place the Trade Fair at a moment of growing opportunities to promote representation and professional attendance at this huge annual event for the renewable energies and energy efficiency sector.
In addition, in its permanent commitment to the sector and in alignment with the United Nations Sustainable Development Goals (SDGs) - especially with no. 7 "affordable and clean energy- this edition of GENERA represents the beginning of a new period that will focus especially on all the opportunities provided by the progressive economic and social transformation towards a low-carbon, more efficient and lower environmental impact scenario, and where clean energies are a key factor in development.
With the slogan "INTEGRATING ENERGIES FOR A SUSTAINABLE FUTURE" GENERA 2020 will make Sustainability, Innovation and Business its strategic themes to provide companies and professionals with a commercial contact and knowledge platform for all the trends, news and technologies that are outlining the evolution of the renewable energies industrial sector, distribution, energy efficiency and its main applications, as well as storage, self-consumption and mobility.
GENERA SOLAR, a new section for this edition
Another new item for this edition is the creation of GENERA SOLAR, an area that provides the solar sector with its own identity, as it is one of the sectors that is leading the decarbonising process in Spain, by generating both photovoltaic and solar thermal energy, as well as their immediate uses and applications. Solar technology is a substantial part of the sustainable energy system and in Spain the solar photovoltaic and thermoelectric market is confirmed to become one of the largest in Europe over the next decade. GENERA SOLAR will have its own specific exhibition area, as well as areas for conferences, activities and b2b meetings.
Regulatory framework, self-consumption and technology
The GENERA content will also show the market response to the new regulatory framework, which places citizens at the centre of the energy model; it will focus especially on the self-consumption issues, thanks to what it means in savings, sustainability and efficiency, both for the end user and for the industrial area.
Technologies relating to energy efficiency and savings; renewable generation technologies; co-generation technologies and the energetic reuse of waste will again show their uses, products and applications, through the companies and institutions that will be present at GENERA 2020. They will be analysed in the activities and meetings that are comprised in the program of conferences, of great interest to investors, project managers, engineering companies, installers, maintenance businesses, and everyone who specialises in this market.
.
Organised by IFEMA, GENERA 2020 will once again see the collaboration of the Institute for Energy Diversification and Savings (IDAE), and the backing of the main sector Associations and Institutions, represented in the Organising Committee, among which are A3e, Association of Energy Efficiency Companies; ACOGEN, Spanish Cogeneration Association; AEE, Wind Farm Business Association; AeH2, Spanish Hydrogen Association; AEPIBAL, Business Association for Batteries and Energy Storage; AMI, Association of Comprehensive Maintenance and Energy Services Businesses; ADHAC, Association of Heat and Cooling Network Companies; ANESE, Association of Energy Services Companies; AOP, Spanish Association of Petrol Product Operators; APPA, Association of Renewable Energies Companies; ASIT, Association of the Solar Thermal Industry; ATECYR, Spanish Technical Association for HVAC; CENER, National Centre for Renewable Energies; CIEMAT, Centre for Energy, Environmental and Technological Research; COGEN ESPAÑA; ENTRA AGREGACIÓN Y FLEXIBILIDAD; The Spanish Office for Climate Change; REE, Electrical Network of Spain and UNEF, Spanish Photovoltaic Union.