Previous edition summary
Last FIAA edition concluded having attracted 10,041 professionals from 47 countries to IFEMA, offering the latest ideas and innovations from the 128 exhibiting companies and 240 brands, leaders in the manufacture of bodywork, chassis and complete vehicles, as well as companies that specialise in accessories, components, technology, maintenance and infrastructures for passenger transport.
The fair was markedly international in all senses of the word. This could be seen in the increased attendance of professionals from abroad – mainly from Portugal, Italy, France, Germany, the United Kingdom, and Latin American countries – which accounted for 14% of the total number of visitors, the highest number of registered attendees in recent years.
The fair attracted companies from 13 countries, representing 25% of participation at FIAA. It also grew 23% in terms of total participation and 20% in area, making 2017 the third highest in FIAA's history and consolidating the recovery that had been noted in recent years.
Exhibitors' catalogue 2022
Discover the exhibitors' catalogue of the previous edition
FIAA Evaluation 2012-2017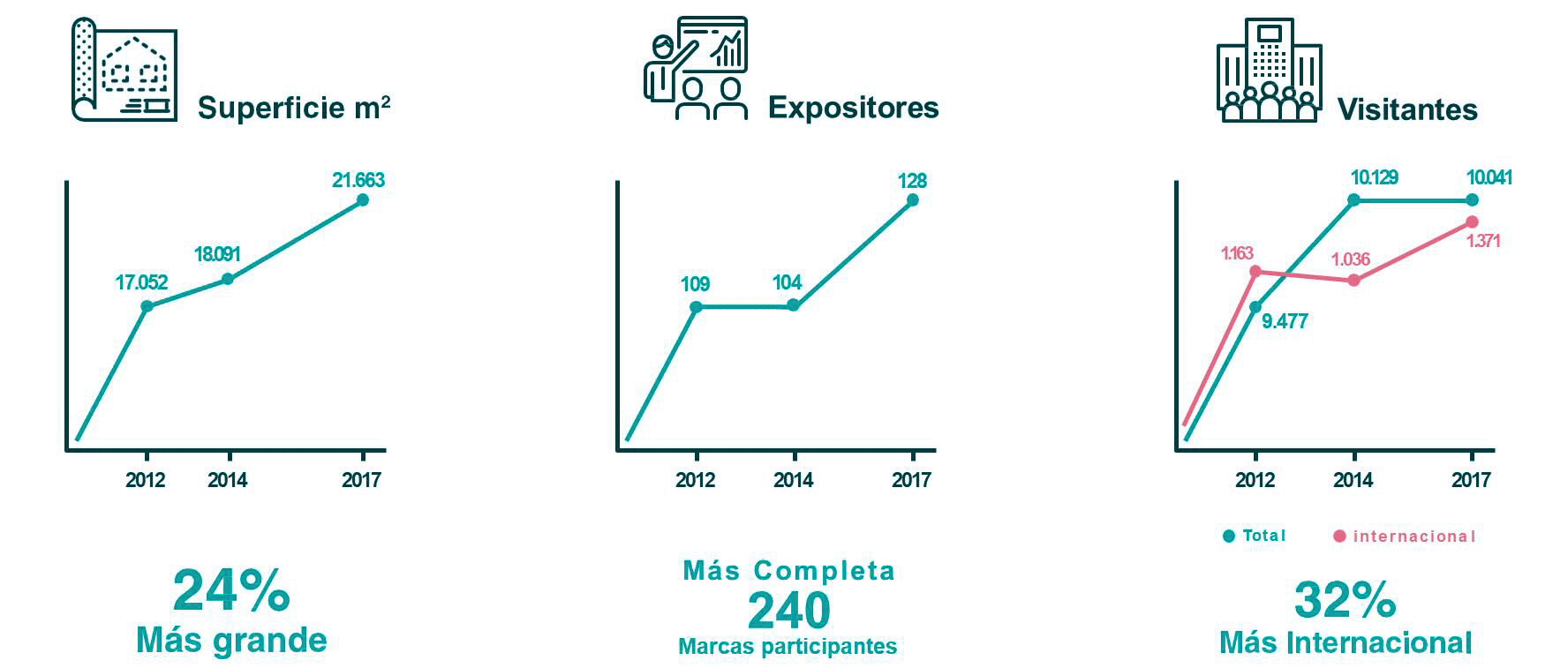 This was previous edition