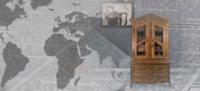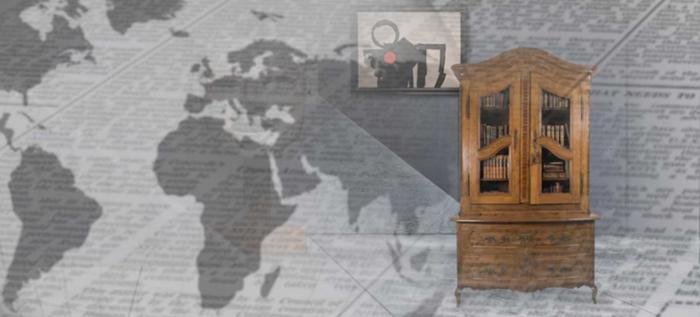 A female nude by Renoir among the works on offer at FERIARTE 2019
The impressionist painter Pierre-Auguste Renoir (1841-1919) will be one of the central figures at FERIARTE 2019, with a work that will attract much attention from both visitors and collectors alike: a female nude dated around 1892.
On display at the trade fair within the Montagut Gallery's exhibition space, Nu couché is an oil on canvas painting from a private collection in Paris. It depicts the reclining, voluptuous figure of a girl seen from the back, the accentuated curve of her hip extending to her breast and her arm framing her head.
The painter restricts his palette to a harmonious range of soft, pearly tones, where the white sheet accentuates the luminosity of his subject's skin. A fluid energy can be seen in the brushwork of the subtle background tones of blue-green and purple.
The female nude was a favourite theme for Renoir, who surrounded himself with women throughout his career, his brush reflecting their delicacy, sensitivity and sensuousness. During the 1890s, according to the art critic Gustave Geffroy, his models evoke, 'instinctive little beings, at once children and women'. Later, his work gained largesse along the lines of Rubens and Titian.
This small format painting by Renoir (20x25.5 cm) shows his development toward a more generous pictorial style, within which the artist can cultivate the expression of his love of the female form.
The French master is not the only artist that art lovers can enjoy at the trade fair. Works by important Spanish artists from various eras will also be on display, including Zurbarán, Sorolla, Rusiñol, Saura, Canogar, Millares, Miró and Dali.
FERIARTE, which is now in its 43rd year, is the only art and antiques fair in Spain, providing a valuable space where international collectors can make the most of the many business opportunities on offer.
Organised by IFEMA, the Art and Antiques Fair will take place from 16 to 24 November in Hall 4 at IFEMA, from 11.30 to 20.30.