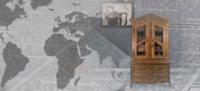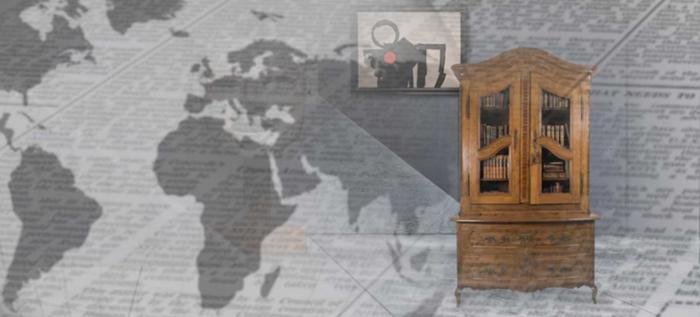 FERIARTE 2018: exclusive antiques for contemporary homes
17-25 November at IFEMA

Madrid's FERIARTE 2018 will showcase the most exclusive art and antiques. This year, the art and antiques fair will be held from 17 to 25 November in Hall 3 at IFEMA. With more than 90 antiques dealers and art galleries exhibiting thousands of pieces dating back more than one hundred years, the city will once again become a focal point for collectors, professionals and art lovers alike.
Dozens of antiques dealers will bring selections of their very best pieces. Furniture, decorative articles, collectors' pieces, jewellery, painting, sculpture and archaeological artefacts will all be on show, with styles ranging through Art Deco, Edwardian, Art Nouveau, Alphonsine, Tribal Art, Pre-Columbian and Oriental. Alongside this, art galleries will offer contemporary painting and sculpture by artists of renowned prestige.
Visitors, both from Spain and abroad, will be spoiled for choice between the masterworks and exceptional pieces, whose quality and authenticity are guaranteed by a committee of experts comprising over 40 specialists in different disciplines. But FERIARTE is not just for collectors and museums - it is also the perfect place for visitors looking for something elegant and different to add to their home, since antiques can fit in perfectly with the most up-to-date design. There are many ways of incorporating antiques into contemporary homes, and the right combination will only enhance the two elements.
Pieces range from 18th-century furniture to tables from the great interior designer Jules Leleu, through the sophistication of Willy Rizzo and Aldo Tura, the artisanal creations of Fornasetti and the avant-garde work of Charlotte Perriand - not to mention the iconic Danish designs of Arne Jacobsen.
FERIARTE is so much more than just furniture. Visitors will be able to peruse an extensive range of archaeological artefacts from various ancient civilizations, Art Nouveau glass from the pioneer of modernism Emile Gallé, and antique jewellery including unique bracelets, rings, brooches, necklaces and earrings from the 19th-century Louis Phillippe period.
And, of course, there will be paintings. A journey through the history of the visual arts will offer a feast for the eyes in the work of one of the greatest artists in history, El Greco, as well as baroque paintings by Juan de Valdés Leal, and original paintings ranging from Julio Romero de Torres through Sorolla and Picasso to the most contemporary work of Damien Hirst.
With over four decades of experience, FERIARTE is the only art and antiques fair in Spain. An event whose hallmark is quality, with highly competitive prices in relation to the European market, all of which translates into the perfect opportunity for buyers.