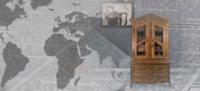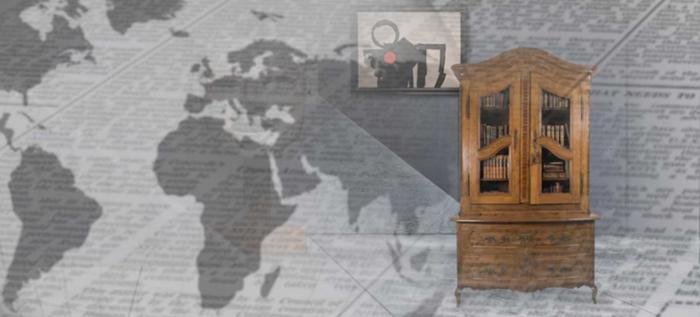 Feriarte 2023, the meeting point for painting and antique carving enthusiasts
Feriarte, organised by IFEMA MADRID, will take place from November 11 to 19, once again becoming an exceptional exhibition venue for prominent works by renowned masters from the Modern Age, 14th to 18th century, as well as pieces by established contemporary artists. Hundreds of exceptional paintings and antique carvings will be on display at Spain's most important Art and Antiques Fair.
Specialising in masters of the Gothic, Renaissance, Mannerism, and the Flemish and Spanish schools, Theotokopoulos Gallery returns to Feriarte once again with a wide array of exceptional pieces. Works such as Virgin of the Rosary by the Flemish artist Pieter Coecke van Aelst, Coronation of the Virgin by Pieter Aertsen, Virgin of the Veil by Paul Coeck, History of Alexander by Frans Francken II, and others by Albert Cornelis and Barendt van Orley. Its collection of antique paintings will also include various bronzes, sculptures, and seated virgins, such as a gilded and polychromed wood piece from the late 13th century.
In turn, Soraya Cartategui Fine Art, specialising in Dutch and Flemish painting from the 16th and 17th centuries, will exhibit works by masters like Pieter Claesz, with a still life dating back to 1645; Michiel van Mierevelt, with a portrait of Hugo Grotius from 1620, and an Adoration of the Magi from 1520.
The Bernat Gallery is also featuring high value antique paintings. This includes the previously unseen painting Saint Andrew by José de Ribera, Naples, circa 1630, as well as Encounter of Veronica with Christ on the Way to Calvary by Pedro de Campaña from the mid-16th century, and The Last Supper by Juan de Sevilla from the early 15th century.
On this occasion, García Antigüedades will showcase a Flemish Madonna with Child, made of carved wood, polychromed with gold leaf and tempera. A Dutch piece from the 15th-16th century.
Galería del Cisne, among its extensive collection, features a painting, Crucifixion by the master Astorga from the first third of the 16th century, as well as a Virgin from the Viceregal School. Ruiz Linares will present items such as a pair of reliquaries in gilded and polychromed wood, a work of Andalusian art from the last third of the 16th century. And the Italian antique dealer Fabbri Arte will display a sculpture of the archangel Saint Michael by Michael Pacher.
Feriarte 2023 will host a wide variety of antique paintings and sculptures from Serrano Antigüedades, Enrique García Antigüedades, Alcora Antigüedades, Pascal Avit Antigüedades, Marita Segovia, Cebrián Antigüedades, Altabella, Arruda Antiguidades, Casa el Rey IV Generación, Palacios Antiques, Thermat Internacional, and many others.