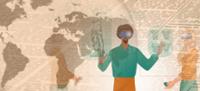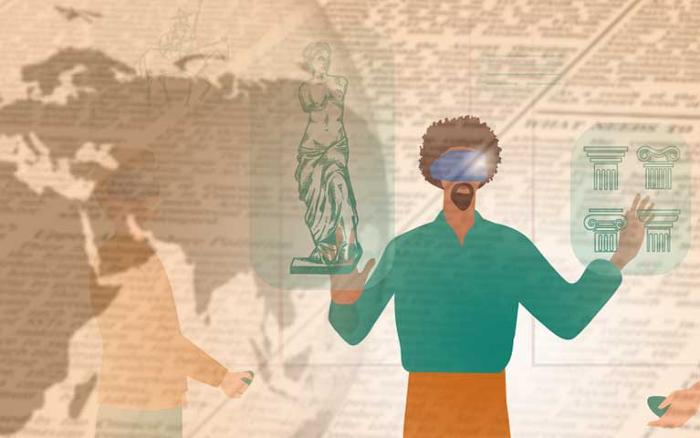 SIMO EDUCACIÓN INSPIRA, a new feature focusing on motivational talks for teachers
One of the most anticipated new developments at this year's trade fair is the launch of SIMO EDUCACIÓN INSPIRA, a two-hour event with four 20-minute inspirational and motivational talks given by leading experts in the field. Its aim? To galvanise and motivate teaching staff in their daily work. INSPIRA will bring input from experts and opinion leaders such as Xuxo Ruiz, Melina Furman, María Acaso and Fernando Trujillo

Organised by IFEMA, the trade fair will take place from 13 to 15 November in Hall 14.1 at Feria de Madrid

SIMO EDUCACIÓN 2018 is this year unveiling a new event aimed at inspiring and motivating educators about innovative new methodologies, tools and trends, which will enable them to enhance their teaching work. This is SIMO EDUCACIÓN INSPIRA, organised within the framework of the trade fair and consisting of four informal and entertaining lectures. Each will last about 20 minutes and will focus on sharing practical and exciting ideas with the aim of transforming the teaching/learning process.

SIMO EDUCACIÓN INSPIRA, which will be held in the SIMO EDUCACIÓN Auditorium on the afternoon of Tuesday 13 November, will be launched with the participation of various experts and opinion leaders, such as Xuxo Ruiz, teacher and magician, Melina Furman, Argentinian researcher in education, María Acaso, researcher in art and education, and Fernando Trujillo, professor at the University of Granada. The event, which will be hosted by the well-known impressionist and presenter Fede de Juan, will end with a discussion where attendees can ask questions and settle doubts.
INSPIRA sessions
Teaching with Magic - Xuxo Ruiz, primary school teacher at the San Sebastian School, Albaida del Aljarafe, Seville
This seminar/show will combine an explanation of the concepts of neuroeducation with practical examples of magic tricks applied to various subjects. Over the course of the talk, Xuxo will share useful and practical tools, methods, resources and ideas for bringing excitement to learning.
Lifelong Learning - Melina Furman, biologist and Doctor of Education, Argentina
Melina Furman's talk sets out what science can tell us (neuroscience, cognitive science and educational sciences), and how we can help our minds to learn in a better way.
From Failing to Thrilling - Maria Acaso, researcher in art and education
Embracing surprises, the unexpected, uncertainty and wonder are basic aspects for creating new learning models in the 21st century. In this talk, we will see how artistic thinking can be a tool for developing all these concepts in the classroom.
How do innovative schools succeed and not die trying? - Fernando Trujillo, professor at the University of Granada and founding partner of Conecta13
If there is a key word that defines our greatest aspiration in education today, it is innovation. There is significant pressure on schools and teachers from many areas to join the wave of innovation which is driving society at the present time, and there are, in fact, many innovative educational institutions. In this regard, analysing their practices and characteristics allows us not only to evaluate them and try to synthesise them, but also to understand how these schools and teachers work, innovate and not die trying.