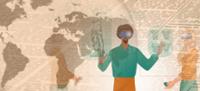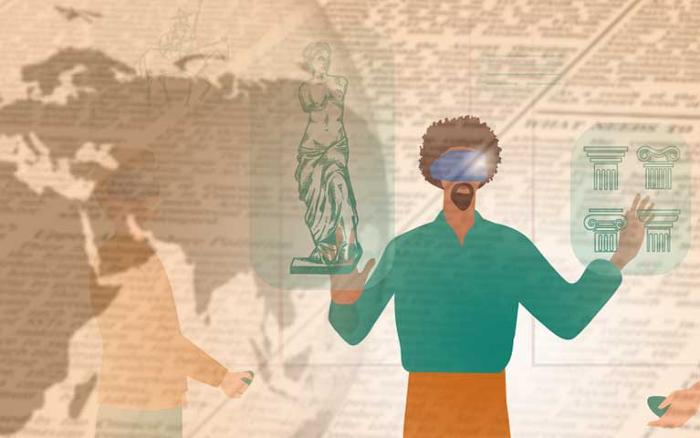 SIMO EDUCACIÓN 2019 announces the winners of the 7th Awards for Educational Innovation and Innovative Teaching Experiences
Organised by IFEMA, in partnership with EDUCACIÓN 3.0, the trade fair will take place from 5 to 7 November in Hall 6 at Feria de Madrid
After a careful process of deliberation, the SIMO EDUCACIÓN panel has selected the 10 most innovative educational experiences. The awards include two new prizes this year - the 1st INNOTECHEDU PRIZE and the 1st PRIZE FOR THE BEST INNOVATIVE TEACHING EXPERIENCE 2019 - which will be unveiled during the prize-giving ceremony on Wednesday 6 November
SIMO EDUCACIÓN has selected the 10 most innovative educational experiences in each different category of the 7th Awards for Educational Innovation 2019. As a new feature this year, two of these experiences will also be distinguished with the 1st INNOTECHEDU PRIZE, which showcases the experience with the best component, and the 1st PRIZE FOR THE BEST INNOVATIVE TEACHING EXPERIENCE 2019, awarded to the project which obtains the highest score from the panel. Both awards will be unveiled during the trade fair, on Wednesday 6 November, as part of the prize-giving ceremony INNOTECH EDU PARTY&PRIZES "We love our teachers!".
This will represent the culmination of a selection process that whittled down some 200 teaching experiences to the 30 that will be showcased in the form of 30-minute presentations, taking place within SIMO EDUCACIÓN's schedule of activities at Feria de Madrid from 5 to 7 November.
The SIMO EDUCACIÓN panel comprises Inmaculada Tello Díaz-Maroto, coordinator of teacher training at the Autonomous University of Madrid and Doctor of Education from the University of Comillas; Cristina Sánchez Romero, UNED professor with a doctorate and a Degree in Philosophy and Sciences of Education; Francisco Vico, professor of Computer Science and AI at the University of Malaga; Juan Carlos Palomino, president of Asociación Espiral; Carlos J. Medina Bravo, director of the National Institute of Teacher Training and Educational Technologies; Gaspar Ferrer, director of the association UTOPÍAS EDUCATIVAS; Juanmi Muñoz, co-director of the Observatory of Technological and Educational Innovation at Didactalia and Espiral; Susana Velasco, deputy director of EDUCACIÓN 3.0; and Lola González, director of Education Week and SIMO EDUCACIÓN, serving as secretary to the panel.
The 10 winning experiences are:
1. Best Experience using Active Methodologies
Escape Room Digital 2019
Teaching team: Iñaki Fernández, Montse Jansá, Quique Castillo, David Sierra, Antonio Bernabéu, Vicente Alemany and Isabel García, from various schools across Spain: Real Monasterio de Santa Isabel School (Barcelona) and San Vicente de Paúl School (Benavente, Zamora); Campoazahar Primary School (Santomera, Murcia); and Ricardo Bernardo (Solares, Cantabria), Gabriel Miró (Orihuela, Alicante) and Bernardino de Escalante (Laredo, Cantabria) Secondary Schools
This project is based on a gamification activity in Mathematics, Language, Biology, Social Sciences and Music and Art for students in their 6th year of primary and 1st year of secondary education in various schools. The aim is for students to resolve five challenges related to these subjects in the shortest time possible. A total of 271 schools have participated in the project, 261 in Spain and the rest in different countries in Europe and South America. The activity involves integrating active learning models, such as gamification, as well as making use of different skills, including digital competences.
2. Best Collaborative and Cooperative Project
eTwinning Project: "Cultural Heritage is important for you, for me, for us"
Javier Ramos Sancha/Julián Sanz Mamolar - San Gregorio School (Aguilar de Campoo, Palencia)
This project involved students learning English in their 5th year of primary education, working together with students from Holy Trinity School in Guildford, United Kingdom. The aim was to test students' knowledge of the cultural heritage in their localities and encourage them to preserve it. To do this, they had to research their heritage (traditions, language, holidays, traditional dress and games) and, through the development of skill-based tasks, carry out a project reinforcing English vocabulary and grammar. The evaluation system was based on cooperation and self-assessment using rubrics and targets.
3. Best Innovative Experience for Primary and Pre-primary Schools
The Car of the Future
Carlos García Turrillo - Salesiano Hermano Gárate School (Ciudad Real)
Geared toward pupils in their 6th year of primary school, this is based on cooperative learning and gamification, incorporating ideas from electronics and robotics. The aim of the project was to construct a computer model of a car using geometric shapes and involving the use of renewable energies. The project was carried out in three phases, working on concepts from geometry, natural science, language and robotics.
4. Best Innovative Experience for Secondary Schools
I know how to solve problems with equations
Ignacio Santa-María Megía - Heidelberg School (Las Palmas de Gran Canaria)
After verifying that secondary school students experience difficulties in formulating real-life problems with equations, solving them and deciding whether the solution makes sense within the context of the problem, this experience was designed for 2nd year secondary school pupils, with the aim of getting the students to make a video recording explaining a problem with equations. The students had to upload their assignments to Google Classroom and, after review, they received a mark. The assessment was performed based on criteria and use of ICT, and a website was developed hosting a database of problems which was accessible to all the students.
5. Best Innovative Higher Education Experience (vocational training and university)
Constructing your own Teaching Methodology
Ingrid Mosquera Gende-Unir (International University of La Rioja)
This project, geared toward future teachers within the sphere of online university learning, involves the creation of a series of challenges to help students put into practice collaborative learning through ICT, on the basis that distance education fosters personalised education. This project utilises social media (Twitter surveys), tools such as Flipgrid to encourage discussion between classmates and the development of questionnaires using resources such as Google Form and Cerebriti.
6. Best STEAM Experience
Ada Byron and the Secret Invention Club
Mariano Suárez Rodríguez - Tremañes School (Gijón, Asturias)
The fundamental aim of this project was to promote gender equality in science and technology. To this end, the project was based on the service-learning methodology and the use of various ICT tools: creating encounters/workshops with 20 female scientists, with students designing their own inventions and presenting them in the 'Great Invention Exhibition', creating stories and practicing divergent thinking. The project also served the community by raising funds for the Cancer Institute. At the end of the project, they created an escape room session.
7. Best Gamification Experience
Fortnite PE
Victor Arufe - Faculty of Education at the University of A Coruña
Adapting some of the goals and strategies from the game Fortnite, this teacher has shown that it is possible to work on various Physical Education skills by simulating a match. To this end, students worked on situations from the video game in real life, adapted to Physical Education lessons. In this project, students work on values such as generosity, fair play, respect and creativity, and also develop healthy habits and communication skills.
8. Best Emotional Education Experience
Emocionate - Emotional Education for 2nd-Year Baccalaureate Students
Inés Pradana Carrión - Nova Hispalis School (Sevilla la Nueva, Madrid)
To help students channel the demands of study, the professor of Psychology has developed various activities for working on emotional intelligence. As a resource, they created a blog where both students and teacher could share texts and then reflect on them in comments. This blog, which began as a class assignment, ended up as a forum where students and families could meet to share their emotions.
9. Best ICT Project for Inclusive Education, Equality and Diversity
Questions of Interest: A True Union between Family and School
Francisco Cid Fornell - Quintanilla Primary School (Cádiz)
After identifying all the doubts, concerns, fears and difficulties experienced by pupils, families then choose one issue to explore in the classroom so that everyone can understand it. Each family has to orient the classroom and resolve the issue in two steps: one theoretical and one practical, with play-based activities to consolidate learning. This project also helps reduce truancy and improve students' academic performance.
10. Best Self-created Digital Resource
Pris&VET Gamedev Project: Creating an Inter-school, Multilevel Video Game - The Historical Adventures of Daniela
Sergio Banderas and Carmen González - Campanillas Secondary School (Málaga) y Miguel Hernández Primary School (Almogía, Málaga)
This project involved rural school pupils and vocational training students designing a video game. They carried out all the stages of video game creation: scripting, 2D and 3D design, programming, sound, testing, publication and distribution, which involved putting into practice IT skills related to programming, digital art and creativity. The project's different steps were based on Primary Education curriculum content and various subjects from the Vocational Training course in Web and Multiplatform Application Development. It has also proved useful as an exercise in inclusive education for students of different educational levels.