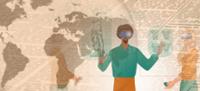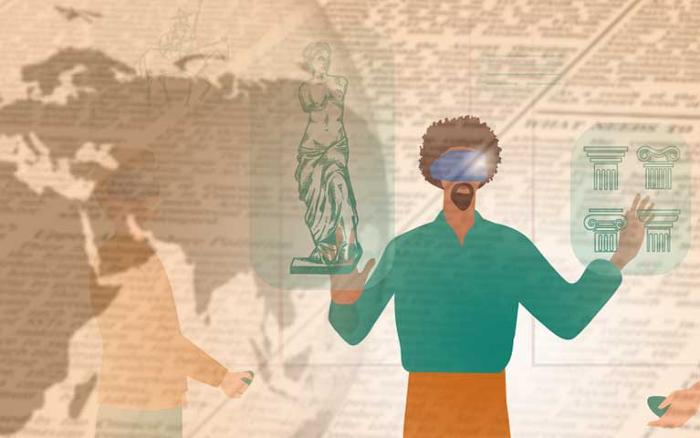 Conferences, workshops and experiences will focus on the most innovative trends in teaching at SIMO EDUCATION 2019
Neuroscience applied to education; artificial intelligence and chatbots to improve learning, or eSports and video games in the classroom are among some of the technology-based educational trends that will be showcased in the sixth edition of SIMO EDUCATION
Organised by IFEMA, SIMO EDUCATION will be held from the 5 to 7 November 2019 in hall 14.1 at Feria de Madrid.
The use of artificial intelligence to automate tasks and improve school performance; emerging multimodal genres for learning; mindfulness for students' socio-emotional wellbeing, or the benefits of using eSports and video games are just some of the most innovative technology-based educational trends that will be the centre of the activities program for SIMO EDUCATION 2019, organised by IFEMA in collaboration with Educación 3.0
Highlighted conferences
Numerous experts and teachers will offer their views on the present and future of education during this sixth edition. For example, in the SIMO EDUCATION auditorium, Daniel Cassany, Discourse Analysis researcher at the Universitat Pompeu Fabra de Barcelona, will talk about some of the new multimodal genres (fansub, fandud, videos, danmu/danmaku –chats superimposed on videos, that move) that young people currently informally use.
Anna Carballo, psychologist and PhD in Neuroscience from the Universitat Autònoma de Barcelona, will talk about "Neuroscience and Education: possibilities and limitations" in her conference. She will especially focus on cognitive neuroscience, a branch of this discipline that provides a theoretical and scientific basis for the educational environment, because it allows for the study of the neurobiological substrate of behaviour and of human mental processes, among these, learning and memory processes.
With the title "eSports, video games and education: between social alarm and educational possibilities", Manuel Fernández Navas, professor of Didactics and co-director of the Strategic Chair of eSports at the University of Malaga, will talk about the educational and motivational side of these tools.
Emotional intelligence will also be present in this edition of the fair, specifically with the conference by Rafael Guerrero, clinical and health psychologist, professor of the College of Education at the Universidad Complutense de Madrid and at the Centro Universitario Cardenal Cisneros, on "The 7 stages to turning your student into an emotional expert".
Other speakers who have confirmed for this edition are Jordi Nomen, philosopher and author; Carles Sierra, vice-director of the Artificial Intelligence Research Institute with the CSIC (IIIA-CSIC), and Sofía Deza, teacher and director of the Primary School Clara Campoamor (Almeria) and recently recipient of the Civil Merit Order medal for her teaching.
Practical workshop: training in teaching innovation
As every year, SIMO EDUCATION will dedicate part of its activities to training in educational innovation, by organising a series of Practical Workshops that, this year, will focus on the importance of the educational community manager and the challenge of social media as active methodology, in addition to the actions to be taken by the centre for digital dynamization. Attendees at these workshops will also have the chance to learn to create and program chatbots for the classroom; implement podcasts and use Design Thinking to find solutions to real challenges.
In the innovative teaching methods chapter, gamification will be shown in all its aspects, including the steps to create an escape-room using virtual and augmented reality. Teachers will also find out about learning techniques based on visual, spatial and emotional memory, or learn how to bring teenage reality to the subjects of Language and Literature.
Motivational talks at SIMO EDUCATION INSPIRES
The Auditorium is also the setting for SIMO EDUCATION INSPIRES which, after the success in attendance of the last edition, brings back this fast-paced formula for motivational speeches, lasting around 20 minutes, by various professional experts. So far, Manu Velasco, Primary teacher; Clara Grima, Full Professor of Applied Mathematics at the University of Seville and scientific communicator; and Jesús Guillén, neuroeducation expert, have both confirmed their attendance.
Conferences for directors
The Conference for directors and managers of educational institutions will be held under the title "The importance of executive leadership in transforming education", offering conferences, workshops and practical reference cases to improve organisational management for centres.
Coral Elizondo Carmona, activist for inclusive education, and Juan Antonio Rodríguez Bueno, rural teacher in the Educational Community of Alpartir (Zaragoza), will talk about "Inclusive leadership in rural schools to transform society".
Manel Güell Barceló, Bachelor of Philosophy and Education Sciences by the University of Barcelona (UB) and Practitioner, Master and Trainer in Neurolinguistic Programming (NLP), will offer the conference "Looking in the mirror: the competence of self-leadership in managing an educational centre"; and David Álvarez, coordinator of Conecta13, will talk about "Technology as a lever for centre transformation".
SIMO MAKERS and SHOW UP
In addition to the MAKER, area, where schools will show the initiatives they are developing around the "Learning by doing" methodology, this year IFEMA, in its effort to promote talent, will have a new area called SHOW UP, aimed at showcasing entrepreneurs who are developing products and applications for the educational sector.
Teaching experiences
The SIMO EDUCATION jury panel is already assessing the numerous teaching initiatives that were submitted this year. Again, those selected will share their teaching experience with the attendees, by giving a 20-minute presentation during the three days of the Fair. Artificial intelligence, gamification, active methodologies, emotional intelligence, inclusive education and many other themes will be discussed in the various sections.
The ones that are chosen will also be candidates to the 7th Edition of the Awards for Educational Innovation, which especially acknowledges the work of those teachers who contribute to transforming education.