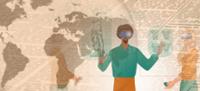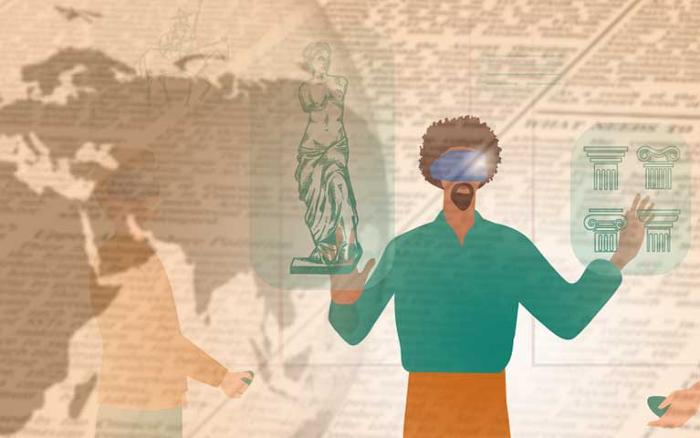 SIMO EDUCACIÓN 2018 welcomes over 10,000 visitors
The fair registered a growth of 6 por ciento in professional attendance figures, with increased numbers of directors and managers from educational institutions - accounting for 25 por ciento of visitors - and extensive participation from teachers, representing 29 por ciento

The event played host to visitors from all across Spain, and attendance figures also reflect increased numbers of professional visitors from outside Madrid, representing over 45 por ciento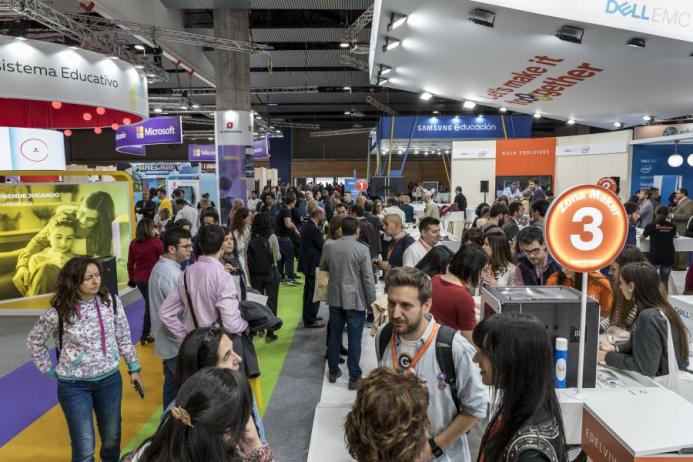 SIMO EDUCACIÓN 2018, the Learning Technology Exhibition, has closed its doors after welcoming 10,054 professional visitors. From 13 to 15 November, Feria de Madrid showcased innovative ideas from 225 brands from 22 countries, playing host to the leading companies in technology and digital content and offering a comprehensive point of reference for the professional teaching community.
The results from the fifth trade fair show an increase of 6 por ciento in professional attendance figures with respect to 2017 and reflect an important step forward in the professional level of visitors, with increased numbers of directors and managers from educational institutions - accounting for 25 por ciento of visitors - and extensive participation from teachers, representing 29 por ciento. The breakdown of figures also underlines the presence of ICT coordinators/CIOs (13 por ciento), other ICT professionals (15 por ciento) and Public Administrations (4 por ciento). With regard to the public/private balance of the schools represented, 39 por ciento of professional visitors were from state schools, 28 por ciento were from state-assisted schools and 33 por ciento were from private schools.
Another particularly significant aspect was the wide reach of the event, extending its national coverage, with more than 45 por ciento of visitors from outside Madrid and attendance by professionals from all 17 Autonomous Communities, Ceuta and Melilla. The highest proportion of visitors in terms of regions this year corresponded to Andalusia, Castile-La Mancha, Castile and Leon, Catalonia and Valencia. International representation also increased this year, accounting for 2.7 por ciento of visitors. In this regard, there was a significant number of professionals from Latin America (27 por ciento) and Portugal (10 por ciento).
Among the varied content on offer at SIMO EDUCACIÓN 2018, special attention should be drawn to the Regional Ministries of Education from 10 autonomous communities, who presented their ICT innovation projects, as well as the involvement of various units from the Ministry of Education and Vocational Training, and its National Institute of Teacher Training and Educational Technologies, INTEF.
The launch of SIMO EDUCACIÓN INSPIRA - a new feature in which experts and opinion leaders, such as Xuxo Ruiz, Melina Furman, María Acaso and Diego Ojeda offered brief inspirational talks to motivate teaching staff in their daily work - was a resounding success in terms of attendance. This was also the case for the rest of the activities, presentations, immersive experiences, workshops and especially the seminars for directors of educational institutions, which filled the various halls and auditoriums at this year's event.
SIMO EDUCACIÓN also presented some very interesting ideas in the field of Vocational Training, set aside specific areas for start-ups within SIMO EDUCACIÓN IMPULSO, offered a dynamic Makers area, showcased 21 selected state-of-the-art products at SIMO EDUCACIÓN INNOVA and, as always, hosted the Awards for Educational Innovation, highlighting the 10 best teaching experiences from different Spanish schools.