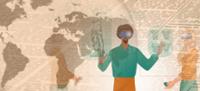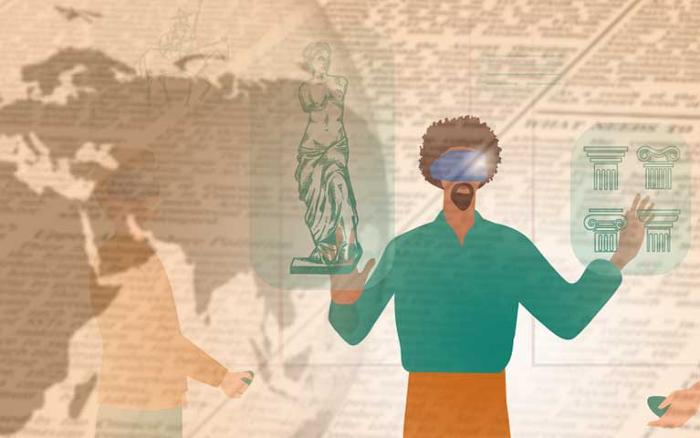 Artificial intelligence and neuroscience on the agenda for debate at SIMO EDUCACIÓN 2023
Organised by IFEMA MADRID in collaboration with EDUCACIÓN 3.0, SIMO EDUCACIÓN will take place from 14 to 16 November 2023 at the Recinto Ferial with the slogan "Education in the era of Artificial Intelligence: Exploring new Frontiers'.
Conferences, talks, and workshops on artificial intelligence, neuroscience, STEAM education, and mental health will all feature on the programme of activities at this edition, which has been designed to support the education sector on the path to innovation.
Artificial intelligence in education, student mental health, neuroscience, e-sports, and gamification in learning are among the topics on the programme of activities at SIMO EDUCACIÓN 2023, organised by IFEMA MADRID in collaboration with EDUCACIÓN 3.0., which will take place from 14 to 16 November in Hall 6 of the Recinto Ferial.
Leading conferences
At this edition, numerous experts and educators will present information on trends in teaching that will mark the present and future of education, particularly the relationship with Artificial Intelligence, under the slogan 'Education in the era of Artificial Intelligence: exploring new Frontiers", the main theme of the fair.
The Herráez brothers, teachers, and founders of the eTwinz Education Foundation, will give a conference entitled 'Artificial Intelligence. The catalyst of a new era in education". During the talk, he will explain how this revolutionary technology will completely transform approaches to education. David Álvarez, CEO of Conecta13 will give a speech entitled 'Artificial intelligence in education: opportunities and challenges for the 21st-century classroom" in which he will explore the impact of artificial intelligence in the world of education and the opportunities it offers together with its ethical challenges and practices, data privacy and algorithmic bias. Also, on the subject of AI and evaluation, María del Mar Sánchez, a teacher in the Education Department at Murcia University, will analyse the implications of this technology for educational evaluation.
In the framework of IT Girl, Paola Guimeráns, an expert in the field of e-textiles applied to education, will give a talk on 'Steam Education and e-textiles: Broadening Horizons in Innovative Teaching' during which she will explain the possibilities of electronic textiles in the context of STEAM. This will be followed by a practical workshop where participants will be able to create a luminous accessory. In the meantime, Manuel Fernández Navas, an Education teacher at the University of Malaga, will talk about 'New technologies in education: Beyond Denial and Utopia' and the extent to which ICT are an opportunity or a problem for education. As regards e-sports, two experts will talk about developing students' cooperative skills and their impact on academic and personal performance.
'From the body to cognition' will be the title of a talk by Doctor in Neuroscience Nazareth Castellanos. She will explain how the human body influences the neuronal mechanisms associated with cognition and how the intestine forms the neuronal dynamic that accompanies learning. Philosopher David Pastor Vico will give a talk on 'New ethical challenges for prehistoric brains', discussing how artificial intelligence and physical presence after the pandemic have become a part of certain levels of education. In the mental health area, psychologist Iris Pérez Bonaventura will analyse the problem of anxiety among teens and how to manage it successfully.
What's more, as part of SIMO Inspira, teacher and writer Nino Cervera will ask: Are you the teacher you would have liked to have? A journey during which the educator will show his audience the tools they need to achieve it.
Practical workshops
Like every year, SIMO EDUCACIÓN will devote some of its activities to teacher training in innovation in education by organising a programme of practical workshops which, on this occasion, it will focus on subjects like creativity and how to nurture it in the classroom with Patricia Garcia, Artificial Intelligence and emotions with Àngels Soriano, the teaching skills of the graphic narrative with teacher and author of comics Pedro Cifuentes, designing gamified experiences in class with Rocío Rodríguez and how to address the role of well-being and protection coordinator in the classroom with school director Juan José Bueso.
Directors' day
In this edition, Fernando Trujillo and David Alvarez, members of Conecta13, will explain how digital transformation is already experienced in schools and colleges. To do this, they will present examples of situations in different schools to implement according to a well-designed digital plan, adapted and personalised to the needs of each location.