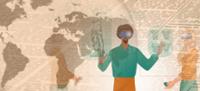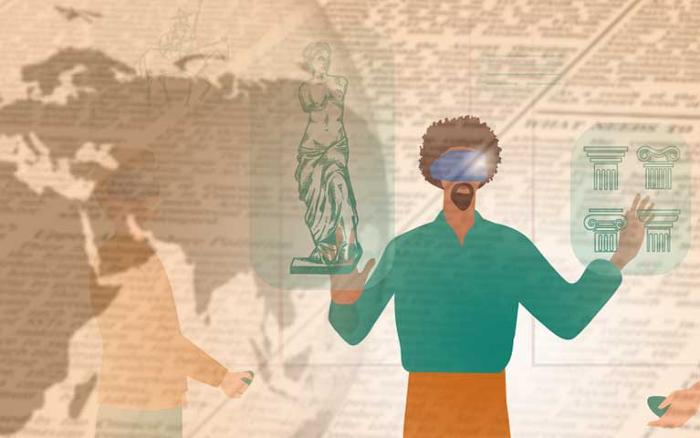 SIMO EDUCACIÓN 2022 is revving up for a comprehensive edition. This year's theme is "From the Digital Classroom to the Metaverse."
IFEMA MADRID is organising the event, which will take place in Hall 14.1 on the trade fair site from 22 to 24 November.
The education fair will look toward the future of a sector advancing toward more immersive, experiential approaches to education, where innovation and technology have a pivotal role
The education sector continuously evolves in search of quality, driving opportunities for permanent learning aligned with the UN sustainable development goals. All these features will be showcased on 22 and 24 November at the new SIMO EDUCACIÓN 2022, the International Exhibition of Educational Technology and Innovation. There are high expectations for this landmark event at IFEMA MADRID, whose halls will host the long-awaited face-to-face re-encounter between members of the educational community and technology ecosystem companies.
The theme of this SIMO EDUCACIÓN is "From the Digital Classroom to the Metaverse". In collaboration with EDUCACIÓN 3.0, the organisers are putting together a fascinating line-up of content, programmes, and activities focused on the future of a sector moving towards ever more immersive, experiential approaches. Technology and innovation are essential levers, although with an eye on the real world and the pivotal role of teachers in every stage, school and college.
As well as the commercial side of the exhibition with new ICT tools for teachers and places of learning, SIMO EDUCACIÓN will have practical workshops, presentations and talks by innovative educators.
The main subjects dominating the conference agenda are varied, ranging from neuroeducation, mental health and emotional education to current topics like Artificial Intelligence and Augmented Reality. There will also be seminars for school managers and head teachers and content on Vocational Training and the ATECA Classrooms modernisation plan promoted by the Ministry of Education.
The possibilities of the HELIXA platform are also a new feature of this year's event, an ecosystem for driving digitalisation and applying new technologies developed by IFEMA MADRID. The platform addresses the challenge of co-creating a new reality of virtual universes for different business sectors and working on new relational formulas to open the metaverse. Numerous workshops and sessions on Expanded Reality, Augmented Reality and Immersive Reality applied in schools and colleges have been scheduled at SIMO EDUCACIÓN through HELIXA,.
There will also be spaces, activities and initiatives to encourage entrepreneurship, and awards and acknowledgement of good teaching practices in the classroom. Among them is IMPULSO, a platform supported by Fundación Madri+d and SEK-Lab, that brings together and rewards start-up entrepreneurs and companies with technology proposals for education, SIMO MAKERS, a showcase for knowledge through practical work with the "learning doing" methodology" and the use of different technologies. SHOW UP! is an area for start-ups with original ideas and technology proposals for the education sector; while INSPIRA, consists of a series of inspirational conferences to encourage young teachers to use innovative teaching methods. The INNOVA platform contains outstanding technological contributions developed in the education area by the most important brands in the sector, IT GIRL, fosters gender equality and female participation in the ICT industry, and the SIMO EXPERIENCIAS presentations programme is an opportunity to learn more about a selection of teaching experiences. Last but not least, the 10th Awards for Educational Innovation and Innovative Teaching Experiences SIMO EDUCACIÓN 2022, which will be handed to their winners at the INNOTECH EDU PARTY & PRIZES event.
SIMO EDUCACIÓN will have a hybrid format, with in-person participation complemented by the SIMO EDUCACIÓN LIVEConnect platform to offer additional value to professional participants, providing more content and networking opportunities for exhibitors and visitors.
INTEF will again support certification of teachers' attendance of SIMO EDUCACIÓN, as a continuing education activity, among other collaborations.