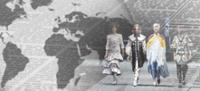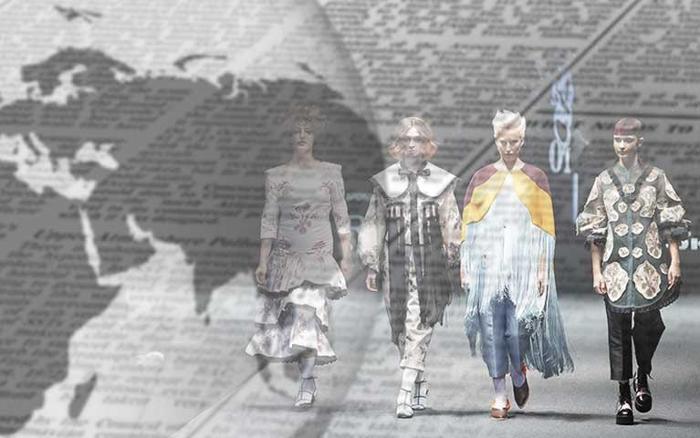 Salón Look 22, the beauty sector's main event, opens tomorrow
• The event will feature innovations and proposals from more than 300 exhibitors and 1,000 national and international brands.
• Organised by IFEMA MADRID, it will take place from 21 to 23 October in Hall 12 (Aesthetics) and Hall 14 (Hairdressing, Barber Shops, Nails and Make Up).
Spain now ranks among the world's top ten perfume and cosmetic exporters.
Tomorrow will see the official opening of Salón Look, International Image and Integral Aesthetics Exhibition, organised by IFEMA MADRID, which will take place until 23 October in Halls 12, which will house the Aesthetics area, and 14, with Hairdressing, Barber Shops, Nails and Make Up firms.
The fair, a benchmark on the national and international scene, is back with figures far higher than in 2021, and similar to those registered in 2019. This time there will be 300 exhibitors representing 1,000 brands, with an international presence of 53 exhibitors from 15 countries.
In addition to the attractive range of proposals and trends, there is a wide variety of activities, including the Hairdressing and Business Management Congress, with the participation of José Hierro, Óscar Mateo, Vicens Moretó, Albert Catalán and Gorka Zumeta; the 3rd Ibero-American Image Consultancy Congress, entitled Image Consultancy and Personal Branding, led by Paloma Lago and advised by Gonzalo Zarauza, with the participation of Mamen Abad, Mayte Garrote, Juan Delgado, Teresa Viejo, Clara Courel and Pablo Erroz. As far as training is concerned, Salon Look includes a series of Master Classes in Micropigmentation organised by International Master Teacher Dora Marcano and prestigious firm Euro-Touch.
On the other hand, on the subject of aesthetics, the 14th Aesthetic Congress is presented by Lara Corrochano, and attended by leading personalities such as Rosa María Cruz, Estrella Pujol, Myriam Yébenes, Gonzalo Fuster-Fabra, Consuelo Silveira, Dr. Paloma Borregón, M. José Bordera and Yvonne López Balmaña.
In addition to this meeting, there will be a training day by Masajes del Mundo (Massages of the World) when the guest countries, Colombia, Brazil, Romania, the Dominican Republic, and Peru, will share the different techniques they use in their massages. Among other activities, Salón Look is hosting of the world's most prestigious nail championships will also be part of Salon Look for the seventh time: Nailympion Spain.
What's more, the Hair Look Catwalk is back at Salon Look, in the same venue as Mercedes-Benz Fashion Week Madrid, with the 7th edition of Effervescene, with big industry names like Manuel Mon, Experimento no name, and Rafael Bueno; and one of Spain's biggest hairdressing events of the year, the Kemon Fashion Show. Mauro Galzingnato will be part of the spectacle, as will Kemon Crew and his team, and the Siëro brothers, with their team Siëro Creative Team. On Monday 24th, the 13th edition of Spanish Hairdressing's Figaro Awards will be the highlight of the edition.
Spain now ranks among the world's top ten perfume and cosmetic exporters. It is also ranked second in the world in perfume exporters, behind France and ahead of Germany and the United States, with a positive result since 2006 and a balance of 1.737 billion euros.
#ReelsbySalonLook
During the three days of the show, and as a complement to its value proposition to attendees, all of them will be able to discover the #ReelsbySalonLook stage, located at stand 14F16, where participants will be the protagonists of a 15-second reel in the unique and exclusive 3D video-call, with stunning visual effects and animations where they can parade and pose to the rhythm of the music.
Salón Look will be open from 21 to 23 October in Halls 12 and 14 of the IFEMA MADRID Recinto Ferial, from 10am to 8pm on Friday and Saturday, and from 10am to 6.30pm on Sunday. For more information, click here.