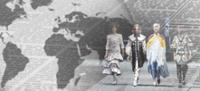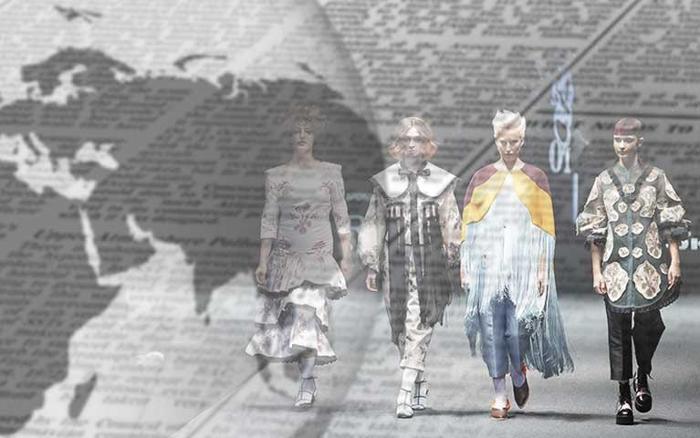 Announcing the finalists of the 8th Salon Look Awards
• The countdown has begun for the Spanish beauty sector's top awards • This time Lluís Llongueras and Alicia Pérez Aragó will receive the honorary lifetime awards that Salon Look traditionally bestows on outstanding professionals in recognition of their services to the hair and beauty sectors. • The winners of the contest will be announced on 20 June in the auditorium at IFEMA MADRID, at a gala event attended by Spain's leading hair and beauty professionals
Sixty professionals, companies and organisations have made the shortlist of finalists for the 8th Salon Look Awards, organised by Salon Look. The leading beauty event for the Spanish-speaking market, organised by IFEMA MADRID, will take place from 21 to 23 October on the trade fair site. The winners of the Spanish beauty industry's most prestigious accolade will be announced on 20 June at an event attended by the country's greatest hair and beauty experts.
The following candidates have also been selected in the categories: Best Hair Salon Business Project, Carobels Cosmetics, Kapyderm and Artero; Best Beauty Salon Business Project, Thuya Professional Line, Bruno Vassari and Novasonix; Best Professional Hairdressing Career, Raquel Sainz, Pelsynera: Carles Sánchez & Sonia Neri and La Pelu – Amparo Fernández; Best Professional Beauty Career, Silvia Oliete, Marta García and Núria Soteras; Best Hairdressing Salon Design, José Pérez Peluqueros, Malecare, Isamar; Laura Cofrades Juliá – Mood Salón and Handmade; Best Beauty Salon Design, Anna Sherbakova Beauty Medical Center, Blauceldona, Tressconceptstore – Sonia Canyelles Mas, Malecare and Carpe Diem Estética; Best Training Project, Hairkrone Academy, Escuela Formación Antonio Eloy and The Hair MBA, and in the Best Entrepreneurship category, WAPA'M Cosalon, Rebeca Jurado Antuña – Naturalook and Marimba .
Eight winners will be chosen from among the finalists of the 8th Salon Look Awards in all eight categories. In addition, according to tradition, outstanding professionals will receive honorary awards. This time they will go to Lluís Llongueras, an internationally acclaimed hair stylist with a ground-breaking vision of his profession who has inspired countless colleagues: and Alicia Pérez-Aragó, a pioneer in the professionalisation of the Spanish beauty industry, director and editor of the first professional beauty magazine, and congress organiser, who opened the first beauty institute in Murcia in 1968.
A jury dedicated to the sector
The finalists of the 8th Salon Look Awards were selected by a jury made up of an eclectic group of impartial experts in the image, beauty and aesthetic sectors. This time, the members of jury were Beatriz Peña, manager and editor of BellezaPura.com; Consuelo Silveira, professional beautician; Cristina De Catalina, development manager at the Fundación Academia del Perfume; Cristina Domínguez Imaz, interior designer; Felicitas Ordás, hair stylist and chair of Club Fígaro; Gonzalo Fuster-Fabra, a graduate in Law from the Universidad Central de Barcelona and a Master in Business Science from the Management School; Isabel Juncosa, Beauty, health and well-being journalist; Itziar Salcedo, journalist; Jesús María Montes-Fernández, manager of FLASH MODA and FLASH MODA MONOGRÁFICOS; Pilar Roldán Martín, personal image consultant; Susana Salvadó, sector communication expert; Teresa de La Cierva, journalist; Val Díez, managing director of the Spanish Perfumery and Cosmetic Association (Stanpa) and chair of the CEOE Diversity Committee; and Yolanda Sacristán, brand manager at Forbes Woman and general manager of The NewsRoom Digital Group.
Salón Look, International Event for the Beauty, Image and Integral Aesthetics sector in Spain will take place from 21 to 23 October 2022 in Halls 12, 14 and Hub 12-14 at IFEMA MADRID.