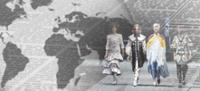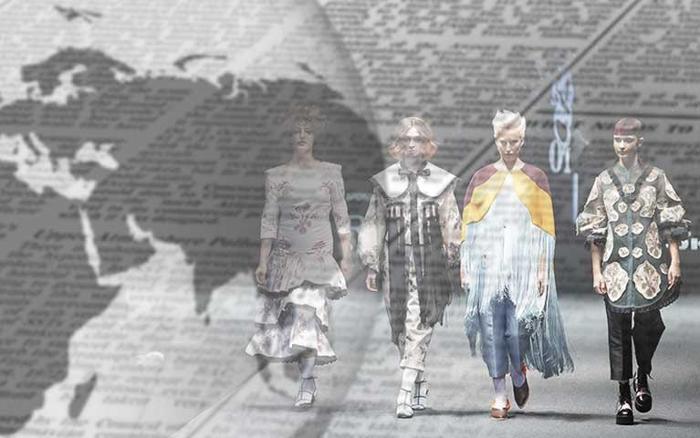 Expectations are high for Salon Look 2022, with 300 exhibiting companies from 15 countries
• All available exhibition space at Salon Look has now been sold, confirming that the beauty sector is committed and keen to take part • This year's Salon Look will have far more participants than in 2021, with figures similar to those registered in 2019. Almost 300 exhibitors and 1,000 brands will be there, including 53 international exhibitors from 15 countries
Salon Look, the International Image and Integral Aesthetics Exhibition organised by IFEMA MADRID, is delighted with the sector's enthusiastic response to the upcoming edition (21 to 23 October) that will occupy Halls 12 and 14 of the Recinto Ferial, having sold all available exhibition space.
It's a clear sign that the beauty sector is booming in the recovery. This time, Salon Look is gearing up for a far larger influx of visitors than in 2021 with numbers similar to those in 2019. Salon Look will have around 300 exhibitors and 1,000 brands, with an international flavour thanks to 53 exhibitors from 15 countries: Germany, Belgium, Korea, the United States, France, Ireland, Italy, Lithuania, Spain, Pakistan, Peru, Poland, Portugal, the United Kingdom, Singapore and Switzerland. IFEMA MADRID sees these figures as a clear sign that the beauty industry is committed to supporting and promoting the trade fair as a springboard for business and internationalisation, and as an effective instrument for showcasing the latest developments, trends, research and staging of all areas of aesthetics.
Among more than 1000 firms that will be at this new Salon Look are major national and international brands from the image and integral aesthetics sector. Visitors will see Aesthetics, Adipologie, BTL, Amour's Secret, LPG, Novasonix, Grupo DRV, Wonder and Termosalud; and in Natural Cosmetics, Naturnua, and Naturalmente to name but a few. Also there will be make make-up brands like Inglot and HRP Make Up Artist, and in nails, CBeauty, Jimena Nails, Kapalua and Thuya. From the hairdressing world, 3 Claveles, Artero, Asuer, Kemon, Industrias Oriol, Kapyderm, Fama Fabré and Termix will attend, as will El Mirall, and Hey Joe and Ossion Spain in the barbershop section. There will also be companies in the software area, such as Dunasoft, Booksy, Treatwell and Square.
The proposal will be accompanied by an interesting line-up of activities, which will include everything from the Hairdressing and Business Management Congress, with top-level speakers such as José Hierro, Óscar Mateo, Vicens Moretó, Albert Catalán and Gorka Zumeta, and the 3rd Ibero-American Image Consultancy Congress, entitled "Image Consultancy and Personal Branding", which will be attended by Mamen Abad, Mayte Garrote, Juan Delgado, Teresa Viejo, Clara Courel and Pablo Erroz. The event will be presented by Paloma Lago with advice from Gonzalo Zarauza. As far as training is concerned, Salon Look is hosting a series of Master Classes in Micropigmentation organised by the International Master Teacher Dora Marcano and prestigious firm Euro-Touch.
On the other hand, on the subject of aesthetics, the 14th Aesthetic Congress will feature top personalities such as Rosa María Cruz, Estrella Pujol, Myriam Yébenes, Gonzalo Fuster-Fabra, Consuelo Silveira, Dr Paloma Borregón, M. José Bordera and Yvonne López Balmaña. The Congress will be presented by Lara Corrochano. As well as this meeting, there will be a training day by Masajes del Mundo (Massages of the World) when the guest countries, Colombia, Brazil, Romania, the Dominican Republic and Peru, will share the secrets of the techniques they use in their massages. Among other activities, one of the world's most prestigious nail championships - Nailympion Spain - will also take place at Salon Look for the seventh time.
What's more, the Hair Look Catwalk will be back at Salon Look, in the same venue as Mercedes-Benz Fashion Week Madrid, as will the 7th edition of Effervescene, with major industry players like Manuel Mon, Experimento no name, and Rafael Bueno, and with one of Spain's biggest hairdressing events of the year, Kemon Fashion Show. Mauro Galzingnato will be part of the show, as will Kermon Crew and his team, the Siëro brothers, with the Siëro Creative Team. On Monday 24th, the 13th edition of Spanish Hairdressing's Figaro Awards will be the highlight of the edition.
Salon Look will take place from 21 to 23 October in Halls 12 and 14 of the IFEMA MADRID Recinto Ferial non-stop from 10 am to 8 pm, Friday and Saturday, and from 10 am to 18.30 on Sunday. For more information, click here.