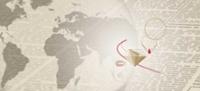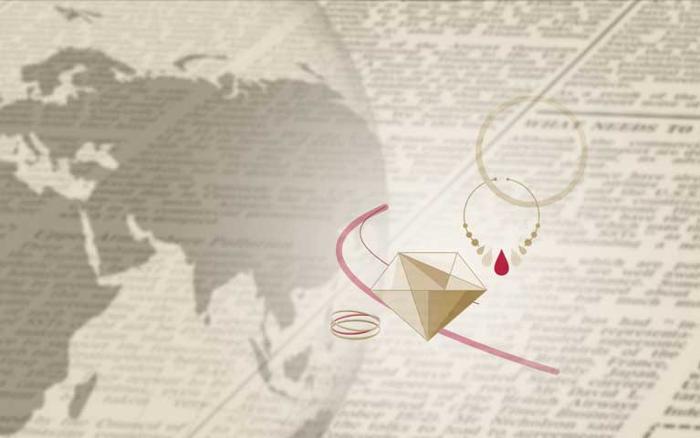 Jewellery for All Kinds of Celebrations at Madridjoya, from 3rd February at IFEMA MADRID
• From 3rd to 6th February, new designs for the coming season for trade visitors. Pearls, diamonds and different shades of gold are still popular, while silver features again in many of the new collections.
• In the watch sector, avant-garde designs stand out along with classic pieces. Trade visitors will learn about the latest solutions from the Related Industries sector.
The next edition of Madridjoya, the International Urban and Trend Jewellery & Watches Fair, brings together the international jewellery industry in one of the sector's most important events in Spain. The Fair will present hundreds of new designs for the campaigns for upcoming events like Valentine's Day, Mother's Day, weddings, baptisms and communions.
Madridjoya, the space for jewellery manufacturers, distributors, wholesalers and retailers, will take place from 3rd to 6th February. The Fair will turn IFEMA MADRID's Hall 6 into a comprehensive forum for innovations in jewellery, silverware and watches. It will be complemented, as usual, with the latest technology and designs from the related industries sector.
Bracelets, hoop earrings, gold chains and XL rings are some of the styles that will stand out next season. Pearls are winners again for all kinds of designs, and flowers predominate in all types of jewellery this season. In necklaces, bracelets and brooches, maxi spring flowers fill us with colour and joy. Unsurprisingly, the main feature in fine jewellery will be different shades of gold -yellow, pink and white-, followed by diamonds and precious gems in a wide variety of colours.
Silver is very much present in many of the collections presented at the Madridjoya again this year. On this occasion, innovative in youth design and very competitive materials. Polished rhodium silver and nuanced gold-plated silver, black metals with white zirconia, gold plate, semi-precious stones and a rainbow of crystals are the proposals to represent the most versatile facet of jewellery.
The next edition of Madridjoya will once again feature the watches sector. They will be displaying trends in avant-garde designs, classic pieces for purists, sports watches or urban models in a wide variety of materials, including titanium, steel, wood, silver, gold, leather or rubber.
Trade visitors will learn about the latest products, solutions and services from the Related Industries sector, essential for the work of jewellery companies. Advanced tools for making pieces and technology solutions for jewellery production processes, the latest in security systems, products for cleaning jewellery and new trends in jewel cases.
Over a hundred exhibitors and brands have confirmed their participation in this event, including renowned brands in all segments. In the fine jewellery section the Fair will host industry leaders including Almacenes Bustinza, Manuel Ruso Jimenez, Scala Gioielli & Figli, Generoso Gioielli and Sucesores de Simon Franco. In the middle segment and silver collections, the Fair will feature brands including As & As As De Plata, No Solo en Plata, Luxenter, Gofrey, Cosar Silver and Victoria Cruz. There will also be companies specialising in the Related Industries sector, such as Condevera, M&R Tools and Teinor.
And this new edition will feature the participation of other renowned companies such as De Maria Fine & Antique Jewelry, participating in the Fair for the first time.
Madridjoya will be held in parallel with Intergift, the International Gift & Decoration Fair, Bisutex, the International Jewellery & Accessories Fair, and MOMAD, which together will feature 1,100 companies from eighty countries in IFEMA's halls. A comprehensive array of exhibitors from various sectors at a Fair whose last edition attracted over 35,625 professionals from all over the world.
If you are an industry professional and would like to attend, you can obtain your visitor's pass the Fair's website.
Sanitary Safety Measures at Madridjoya
IFEMA MADRID has launched a strict sanitary protocol to strengthen controls and maximise safety measures. All participants from European digital COVID certificate scheme member states must show their certificate to enter the Fair. Participants from other countries must obtain the Spain Health QR to enter Spain. Failing this, a negative test result within 24 hours before arrival at the Fair will be required.
At the same time, attendees can take PCR or antigen tests at the Fair site courtesy of the organisers if they are necessary to access the Fair or for the return journey.